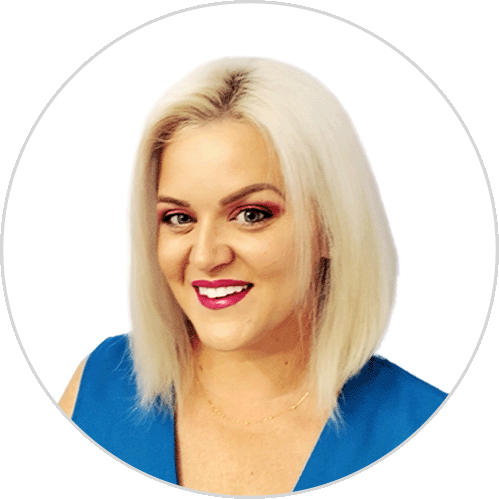 about me
Shana Dearborn is a dedicated Loan Officer in Florida. She has 10+ years of experience in real estate including a background in the title industry and as an assistant to many high-profile realtors (luckily for her, this additional knowledge has come in handy a time or two). Before beginning her career as a Loan Officer, she also spent two years as a Loan Officer Assistant and became familiar with every step of the mortgage process from start to finish.
Shana is always customer service driven and puts a high priority on educating her clients throughout the process. She takes a proactive approach to each loan upfront and therefore avoids most hiccups during the transaction. Shana has fashioned herself as a great asset for first-time homebuyers in that she loves to help "the little guy" succeed and remembers when not too long ago, she herself was a first-time buyer who treasured every successful moment in that process. Shana will make herself available any time (day or night) that best fits your schedule because she understands that buying a home isn't just Monday through Friday, 9 am to 5 pm…
Shana worked hard to graduate college and buy her first house before she was 30 years old. She is also happily married with four fur kids (two dogs, Chaos and Beacon, and two cats, Mows and Monroe) and a wonderful husband who owns a business and is in the United States Army Reserves. In her spare time outside of work, you can find Shana sipping iced tea at a local coffee spot reading a book and enjoying the breeze under the shade of an umbrella. She enjoys having family and friends over for dinners and game nights, and at least once a month you can find her watching the sunset at her local beach (fun fact: her favorite color is Orange).
Shana resides in beautiful Bonita Springs (SWFL) and has been a Florida resident since 1990, making her a very knowledgeable local asset. However, she is also happy to help home buyers anywhere in Florida! If you're ready to take the next step toward homeownership, contact her today for an easy and successful experience.
crunch
the numbers
Calculate payments, estimate your budget, and determine refinance savings in seconds. Focus on the move, not the mortgage.
Greenlight your loan, and close in 21 days.*
Learn more

about total mortgage
At Total Mortgage, we work hard to make it easy. Since 1997, we've combined the personal service and accountability of a local lender with the low rates and product selection of one of the big guys. No matter the loan, we're with our borrowers every step of the way, from application to closing. It's no wonder we are a five-star rated lender on Zillow.