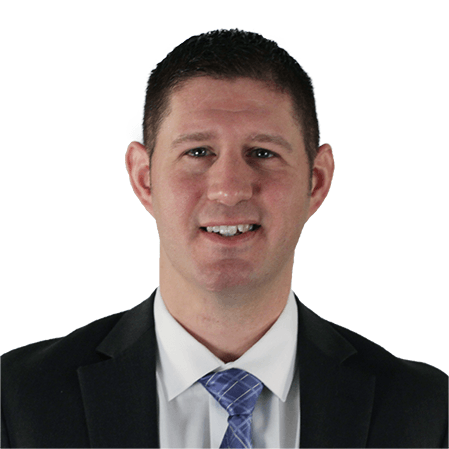 Matthew Trumbley
Senior Mortgage Banker
NMLS# 13195
about me
Matthew Trumbley is a Senior Loan Officer with Total Mortgage and has been with the company since 2007.
Matthew was named Rookie Loan Officer of the Year in 2008. He is currently licensed to handle mortgages in the following states: CT, CA, DE, FL, GA, MA, NH, NJ, NY, NC, PA, RI, SC, VT, and VA.
After scoring 1,000 points during his high school basketball career, Matthew was recruited to play at Nichols College where he led the men's basketball team to its best record in school history his senior year as sole captain (17-9). Matthew graduated from Nichols in 2004, earning a Bachelor of Science degree in Business Administration with a concentration in Management.

Focus on the move, not the mortgage.
Greenlight your loan, and close in 21 days.*
Learn more

About Total Mortgage
At Total Mortgage, we work hard to make it easy. Since 1997, we've combined the personal service and accountability of a local lender with the low rates and product selection of one of the big guys. No matter the loan, we're with our borrowers every step of the way, from application to closing. It's no wonder we are a five-star rated lender on Zillow.
client testimonials
From start to finish Matt was professional, patient, responsive, and confident. He worked hard to find us the best rates and always kept us updated and informed. We are so appreciative for his guidance and expertise!! Thank you Matt!
Hi Team, Just wanted to thank you for all your hard work in getting my refi closed yesterday. I know it wasn't always easy but I couldn't be more satisfied with Matt, the team at Total Mortgage, Elliot and Scott. By saving 2+ pts on my interest rate I am very well positioned to reach my goal of paying of this property by the age of 40. My payment was lowered over $350! Pretty awesome. Happy holidays and happy new year. I will definitely be keeping in touch.
Matt Trumbley and I have been in contact for many years. He's always kept our files and info handy and when the time was right, he helped identify a suitable loan program for us. Thanks for keeping in touch all these years.