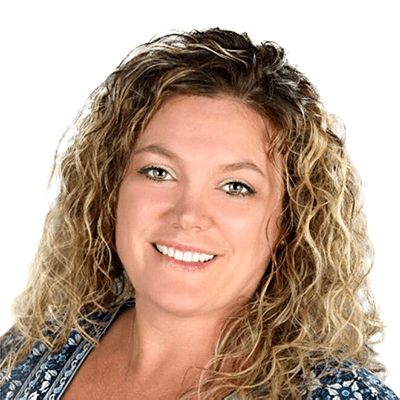 about me
Jana has been in the mortgage industry for close to twenty years. She has a long history of providing world-class customer service and understands the reservations that her clients have with dealing with "banks". With Jana, you can expect a positive experience because you're not just a number. Her motivation is to find her clients programs tailored for their situation in their life. Her vast knowledge and love for helping everyone no matter their station in life is what makes her the voice you want to hear when you've been told, "we can't help you."
With her work ethic, Jana will work tirelessly to help you with the purchase of your dream home or refinancing an existing home and will customize the details so they fit just right for your needs. Her upfront and transparent approach is always appreciated, and she will explain every step of the process so that you have an understanding of exactly what to expect with no surprises.
Jana and her team will be there when you need them to be. They are available seven days a week, so even if you need to be pre-approved on a Sunday morning, someone will be available for you to answer all of your questions and assist with your financial needs.
client testimonials
Jana is very knowledgeable. She is precise with the information she has and the information she give

Jana worked diligently and explained every process. I couldn't ask for a better person than Jana. Thank you Jana for all you do! Excellent service, I recommend her 100 percent!

Jana was always willing to make time to answer any questions, on the phone or via text. She responded promptly and thoughtfully and walked me through everything, making sure I understood every step of the process. Very happy to have been able to work with her, she made this entire experience easier and less stressful!

Jana was very helpful! She gave me a lot of information, guided me through my process and never left my side until I made it to the closing table. She was very pleasant and exhausted many options to make sure I was comfortable and protected. Jana was an amazing person I am so glad I had her in my home buying process

As a quite young person and first time homebuyer, I was EXTREMELY nervous going into the housing market to purchase a house. Jana was very easy to work with. She didn't give me the run around. She simply calmed my nerves and communicated greatly. If an extra document was needed that I didn't know I had to provide or I was unsure about what terms were, she explained them in detail and didn't make me feel stupid. She understands the uneasiness and stress of buying a house. On top of that - with a closing date already set in place and having a previous lender drop last minute, Jana made the process incredibly fast and was a great help every step of the way. Highly recommend working with her and her team - they were amazing, knowledgeable, and polite.

Pleasant tone always, that tells me she was delighted to help me! Prompt response to all my questions! Worked hard to make my quick closing date possible!

She was very attentive and made sure I understood every detail and when I had confusion or a discrepancy she was right there to solve it .

I am the Broker of HFM Realty. Her services has been excellent, reliable and gets the sales done. We would like to refer her to anyone needing lending services for purchasing a home.

Jana went above and beyond to ensure that my needs were met and that all my questions were answered clearly. I will absolutely be referring friends, family, and associates to Jana. She is incredibly talented at her work. Absolutely the best!

Jana was always available and answered all our questions. She had great advice and guided us through the process professionally.


Focus on the move, not the mortgage.
Greenlight your loan, and close in 21 days.*
Learn more

about total mortgage
At Total Mortgage, we work hard to make it easy. Since 1997, we've combined the personal service and accountability of a local lender with the low rates and product selection of one of the big guys. No matter the loan, we're with our borrowers every step of the way, from application to closing. It's no wonder we are a five-star rated lender on Zillow.
Licensed State
Not Licensed State