about me
Dennis graduated from Merrimack College with a Bachelor's degree in Accounting. He prides himself on his customer service and makes every effort to ensure a stress-free process when refinancing or purchasing a property.
See his reviews here.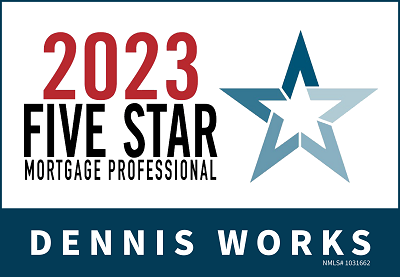 client testimonials
Everyone on Dennis's team was great, and helpful. Everyone answered our questions and concerns. Thank you guys again

Dennis and his team made my first time home buying experience one to remember. After, dealing with 2 other lenders I would recommend Total Mortgage and Dennis in a heartbeat. As this was my first time, Dennis answered any and all questions about the process and assisted me in staying within my budget in this tough market. Once my offer was accepted, Dennis and his team got to work right away. They made a daunting and tedious process easy and smooth. I could not have done this without them!

As a first time home buyer I was very confused and often times did not know the right questions to ask. Dennis was very knowledgeable, patient and communicated effectively. He ensured I understood the Mortgae process through and through and did not mind going over my concerns or question multiples times to ensure I was satisfied. Dennis made this process less challenging and was very transparent about everything that was happening. Amazing!

Great communication skills, level of patience was impeccable, very knowledgeable, which led to accurate understanding of loan process and everything that comes with securing Mortgae.

As a first time home buyer I had no idea what to expect and felt overwhelmed. Dennis Works and his team at Total Mortgage were an absolute pleasure to work with. Dennis was extremely helpful, friendly, patient, knowledgeable and professional. He answered my every question no matter what time of day. I was constantly in the loop with emails, text messages, and phone calls. Their attention to detail was effortless. It gave me a sense of comfort knowing I was in good hands. I highly recommend Total Mortgage, especially if you are a first time buyer and need someone to hold your hand throughout the process. Thanks for making my dreams come true!

Thanks to Dennis and his teams expertise and unwavering support, we successfully closed on our dream home. It's clear that he takes immense pride in his work and genuinely cares about his clients' happiness and satisfaction. We highly recommend Dennis and his team to anyone in need of his services. He made our home-buying experience a positive and memorable one, and we couldn't be happier with the results. Thank you!

Dennis worked with us through a very quick closing and made the whole process very easy to understand.

The consistency that he had throughout the whole process of buying a home as well as the important information he shared with us.

Love that I was kept in the loop on every email. If I emailed with any questions or concerns it was immediately addressed as were the Phones calls. Dennis, Melissa, Jackie just to name a few were extremely knowledgeable professional, and friendly. I would highly recommend total mortgage to anyone for their business needs.

Dennis was attentive and made sure I understood the process and answered every question and addressed my concerns. I would work with him on my future purchase. He's great!


Focus on the move, not the mortgage.
Greenlight your loan, and close in 21 days.*
Learn more

about total mortgage
At Total Mortgage, we work hard to make it easy. Since 1997, we've combined the personal service and accountability of a local lender with the low rates and product selection of one of the big guys. No matter the loan, we're with our borrowers every step of the way, from application to closing. It's no wonder we are a five-star rated lender on Zillow.
Licensed State
Not Licensed State