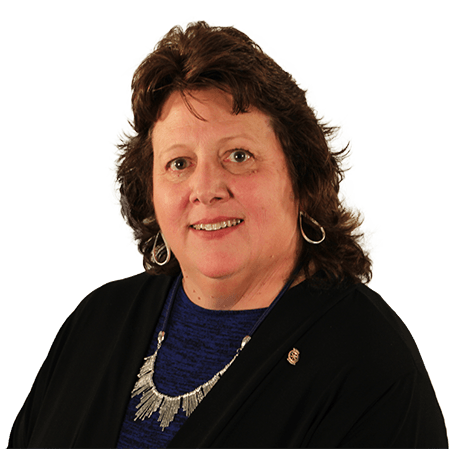 Anne Ogden
Senior Mortgage Banker
NMLS# 523291
about me
Let me help you finance the home of your dreams.
I've been in the banking industry since 1981. Helping borrowers find the right loan for their unique situation is my specialty. Whatever questions you have, I'm here to answer them and guide you through the process.
I'm just as dedicated to helping others outside of work. I've been a member of the Waterford Board of Education since 2001. Plus, I'm currently the Waterford Rotary Co-President and volunteer monthly for Habitat for Humanity.
If I'm not at the office, you'll find me at a town function in Waterford or New London with my camera in hand.

Focus on the move, not the mortgage.
Greenlight your loan, and close in 21 days.*
Learn more

About Total Mortgage
At Total Mortgage, we work hard to make it easy. Since 1997, we've combined the personal service and accountability of a local lender with the low rates and product selection of one of the big guys. No matter the loan, we're with our borrowers every step of the way, from application to closing. It's no wonder we are a five-star rated lender on Zillow.
client testimonials
Extremely knowledgeable and hard working. Puts in extraordinary effort that is hard to find these days. I could not recommend Anne enough. If you are looking for help with a mortgage, look no further. She worked with us through a plethora of obstacles and brought us to the finish line with complete satisfaction!
Anne explained the process in great detail. When issues arose she was always there. One of the best things about her is when you call she always picks up. Great service.
Anne was very accommodating, thorough, helpful, and friendly. Its always a pleasure working with her. This is why I went with her again for my re-fi. I will recommend her to anyone needing a mortgage