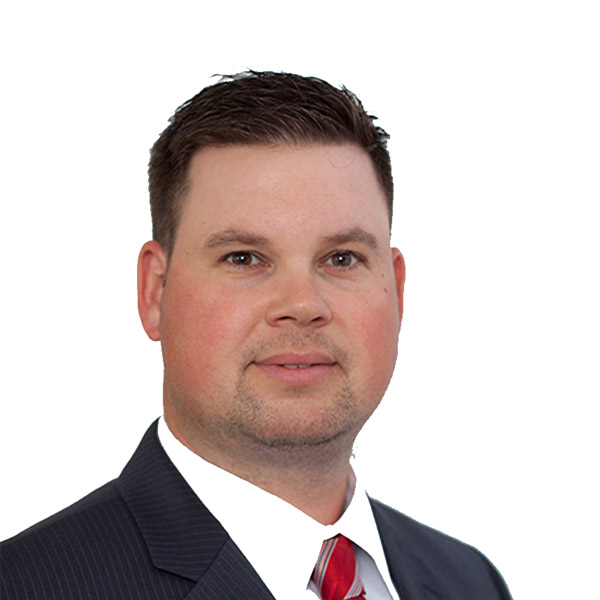 about me
George Komoroski was born and raised in Southern Connecticut where he resides with his wife, four children, and two dogs. He is very proud to serve both his local community and borrowers nationwide as he is presently licensed in over 15 states. After graduating from Southern Connecticut State University, George joined Total Mortgage. During his career spanning over 15 years, he has become one of the most knowledgeable and highest-producing mortgage bankers in the area, specializing in first-time homebuyer programs, Conventional loans, FHA loans, VA loans, and Jumbo financing. With a background in teaching, George takes a very passionate and consultative approach to his clients, focusing on their individual needs and how he can best assess them. This has allowed him to help countless homebuyers achieve their dreams of homeownership. And as a former college athlete with a relentless work ethic, George is driven to help you succeed.
George is an avid golfer sporting a three handicap. He regularly competes in many state tournaments and notably qualified for the prestigious CT Open in 2012 and 2014.
client testimonials
George Komoroski is professional, knowledgeable and pleasant. He makes the mortgage process effortless and easy!

All a dream needs to come true is someone who believes it can come true. thanks for the support and believe my dreams George Komoroski .. a** joe Reis

It was a pleasure to work with George from the beginning to the end of the whole home buying process. George was knowledgeable and professional making the whole process easy. Due to his and his team's hard work, they made the closing happened earlier then I expected! It will be my pleasure to work with him and his team again in the future, and I would definitely recommend him to my family and friends.

The whole process was very smooth and pleasant, lots of communication, between all the parties involved. Overall great experience, would recommend George at total mortgage to all my friends, family and coworkers. 🙂

From step one to the end went very smooth everything that i was told to do i did so ..very happy with George and the team was awsome!! he made it possible im so very greatful

Very personable, great communication. George made sure to answer all my questions and would make sure to respond to messages/texts. He went over and beyond to make sure we understood the process, put us at ease and get us into our home. George and his team have done an amazing job. George, Ron, Andrew and Michele are one of the most well put together team and nicest people and I would highly recommend them to anyone.

From our initial phone call to days after closing, George demonstrated that he was committed to making sure every question I had was answered promptly and thoroughly. George is knowledgeable, professional, and above all, honest. Every assurance that was made to me was followed through on, without any last minute amendments. I felt respected and secure throughout the process.

George got us financing when we were denied elsewhere. He put the time and effort in to get the job done. Very professional and communicated to all of our questions. Would absolutely recommend to everyone I know!

George thank you for making things easy for us You're truly professional You're attitude and exposure very very acceptable Thank you George

George and his team were very through and made the process simple. They were quick to answer any questions I had and couldn't recommend them enough.


Focus on the move, not the mortgage.
Greenlight your loan, and close in 21 days.*
Learn more

about total mortgage
At Total Mortgage, we work hard to make it easy. Since 1997, we've combined the personal service and accountability of a local lender with the low rates and product selection of one of the big guys. No matter the loan, we're with our borrowers every step of the way, from application to closing. It's no wonder we are a five-star rated lender on Zillow.
Licensed State
Not Licensed State