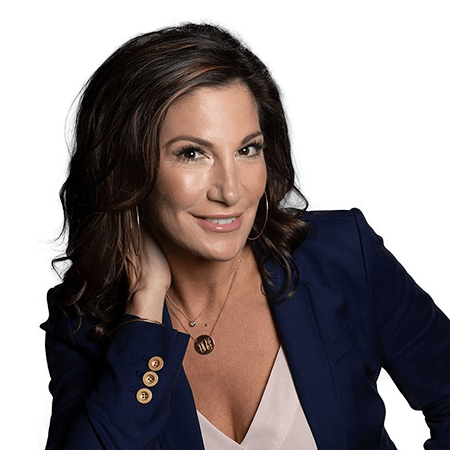 Denise Panza
Senior Mortgage Banker
NMLS# 16446
about me
"May the wind always push you forward, and the sun always shine on your face"
In 1999, Denise started her mortgage career after working for the Red Cross and in the medical industry for several years. Starting as a Mortgage Loan Officer and devoting most of her time on growth of relationships has afforded her a successful career for the past 21 years.
Denise attributes her success to her sincere connection with people; both as a consultant for clients and partners, and as a leader. She enjoys the home buyer process and coaching of clients through the largest purchase of their lives, and has a passion to find, train, and develop people who work hard and are nice to others.
Denise has held a strong position in her market with multiple roles for many years. She's been a Five-Star Professional winner for 5 consecutive years, featured in Forbes February 2019 issue, and is looked up to as a market leader by her peers.

Focus on the move, not the mortgage.
Greenlight your loan, and close in 21 days.*
Learn more

About Total Mortgage
At Total Mortgage, we work hard to make it easy. Since 1997, we've combined the personal service and accountability of a local lender with the low rates and product selection of one of the big guys. No matter the loan, we're with our borrowers every step of the way, from application to closing. It's no wonder we are a five-star rated lender on Zillow.
client testimonials
Denise is absolutely amazing. She makes herself available 24/7, solves all potential problems immediately, and never leaves a question or concern unresolved! When I arrived to the lawyer's office for the closing, she made sure the most beautiful bouquet of flowers had been delivered for me so I could decorate my new home as soon as I left the closing!
Denise was responsive, informative, direct, and eager to make sure our needs in the refi process were completely met. She responded to questions instantly and alleviated any concerns as the arose with confidence. She led us through the process in a kind way, and we ended up with a much better financial situation thanks to her!
Denise has made the process feel effortless. Stress free. She is very knowledgeable, which helps to make such a big purchase in one's life a lot less stressful. It's a pleasure doing business with her.