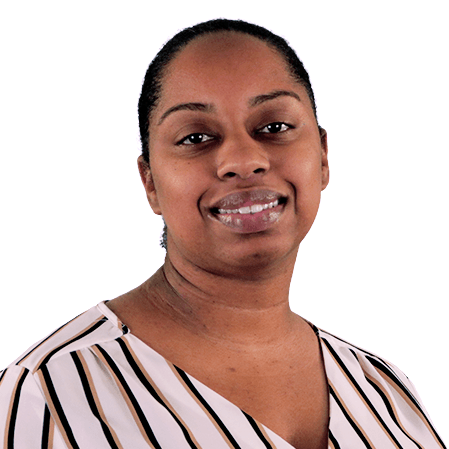 Stephanie Monteiro
Processing Coordinator/Mortgage Banker
NMLS# 1872982
about me
I was born, raised, and currently live in my lifelong home of Brockton, MA.
I am the youngest child and am very close with my siblings. Besides being a proud parent, I also have several nieces and nephews. We are a tight knit family and often spend free time and weekends together.
I became a loan officer after working as customer service in the financial industry for 4 years. I developed an interest in originating mortgages because I have a sister in the real estate industry and wanted to learn more about what goes on behind the scenes.
Jorge DosSantos, the Brockton Branch Manager and loan officer of over 15 years, mentored me. He has taught me a great deal about structuring a loan and about the industry. This has made me lucky enough to already have strong network behind me.
Please reach out to me for any mortgage needs that you may have, I look forward to working with you.

Focus on the move, not the mortgage.
Greenlight your loan, and close in 21 days.*
Learn more

About Total Mortgage
At Total Mortgage, we work hard to make it easy. Since 1997, we've combined the personal service and accountability of a local lender with the low rates and product selection of one of the big guys. No matter the loan, we're with our borrowers every step of the way, from application to closing. It's no wonder we are a five-star rated lender on Zillow.