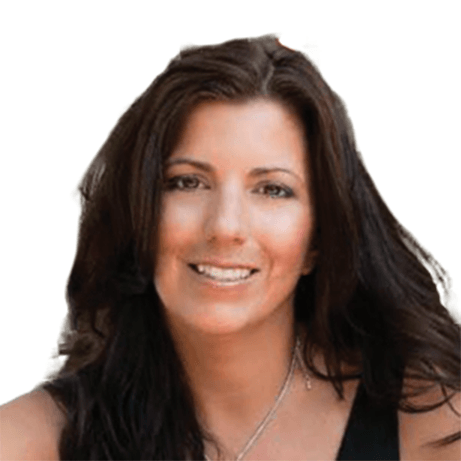 Victoria Possidento
Senior Mortgage Banker
NMLS# 70586
about me
After entering the mortgage industry in 2001, I have learned over the years that the most important aspect of my business is to provide outstanding service at all levels. From the initial phone call and throughout the entire loan process, it is my goal to assist and educate my clients through every aspect of obtaining a loan within today's market challenges.
I have cultivated a referral-based business by consistently keeping the borrower informed and providing the best possible financing options based on my borrower's individual needs. I feel my experience, expertise, and knowledge can assist whether you are refinancing, a first-time homebuyer, investor, or looking to buy that dream home that you have always wanted.
I have enjoyed living in the Milford community for the last 25 years while raising my two children, Tyler and Alexis. I would love to help you fulfill your family's needs and welcome you to our family at Total Mortgage, Inc.

Focus on the move, not the mortgage.
Greenlight your loan, and close in 21 days.*
Learn more

About Total Mortgage
At Total Mortgage, we work hard to make it easy. Since 1997, we've combined the personal service and accountability of a local lender with the low rates and product selection of one of the big guys. No matter the loan, we're with our borrowers every step of the way, from application to closing. It's no wonder we are a five-star rated lender on Zillow.
client testimonials
If I could give Victoria 6 stars, I would! When I came to Victoria, my husband and I had gotten some bad advice from other companies regarding what we needed to do in order to get our mortgage. One conversation on the phone and Victoria put all of my nerves at ease. She was always there when I had questions, which was often, and always was looking to help us in any way possible. Thank you Victoria for making our process such a breeze and helping us find our dream home! You would be doing yourself a disservice not using Victoria!!
I just recently closed on a loan that Victoria assisted (more like did). It was by far the easiest loan I had ever done!! She was extremely helpful, knowledgeable and kept herself very accessible to me. I would highly recommended her to anyone thinking about taking a loan and I would use her again any day of the week!
I am writing as a customer of Total Mortgage and mainly as a person who worked with Victoria. While everyone was always helpful I just wanted to let Total Mortgage know how AMAZING Victoria was. This was my very first home purchase and I was doing it by myself however never felt alone. Victoria was always patient, available to me, and would even answer me when I knew I was asking the same question repeatedly in different ways to soothe my own anxiety. She never spoke down to me or made me feel dumb or inadequate and was always calm when I expressed worry or self doubt. As a therapist I often run into people who are disingenuous and she was not that. Her empathy, professionalism, and sunshine shined through every email or hour long call and even though we have never met face to face, talking to her after closing felt like talking to a friend who had been rooting for me for years. Please let me know if there is anything else I can do to show my appreciation! Thank you again to your Total Mortgage Team!