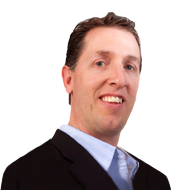 Neal Ludovico
Senior Mortgage Banker
NMLS# 13193
about me
Neal Ludovico is a Senior Loan Officer and has been with Total Mortgage since 2003. Prior to joining Total Mortgage, Neal was a Financial Advisor with UBS Financial Services for three years and a Financial Advisor with The Wallingford Financial Group for three years before that.
Neal graduated from Southern Connecticut State University with a BA in Business Management.

Focus on the move, not the mortgage.
Greenlight your loan, and close in 21 days.*
Learn more

About Total Mortgage
At Total Mortgage, we work hard to make it easy. Since 1997, we've combined the personal service and accountability of a local lender with the low rates and product selection of one of the big guys. No matter the loan, we're with our borrowers every step of the way, from application to closing. It's no wonder we are a five-star rated lender on Zillow.
client testimonials
Neal called me to tell me rates were at an all-time low and that closing costs would be minimal. I would not have remortgaged without his call.
Handled a billing problem with my loan quickly & efficiently, exceeding my expectations.
Neal really took this somewhat unconventional home transfer as a challenge. He was very knowledgeable, thoughtful and always accurate. Really appreciated his can-do and clarity during the process.