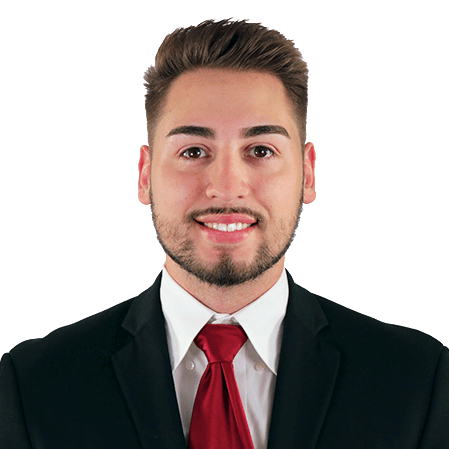 Nicolas Fabian
Mortgage Banker
NMLS# 1748676
about me
Nicolas began his career as a mortgage banker in 2018. He is currently licensed in 15 states and is eager to expand his experience to other parts of the U.S. He prides himself on his dedication to making any real estate transaction as smooth as possible. Nicolas is determined to find his clients the best mortgage that will fit their individual circumstances. He is always prepared to answer any and every question to ensure that you understand every aspect of the home buying process. His warm and friendly personality will make anyone feel comfortable when working with him.
Nicolas currently resides in Milford, CT and works at the Total Mortgage Corporate Headquarters in Milford, CT.

Focus on the move, not the mortgage.
Greenlight your loan, and close in 21 days.*
Learn more

About Total Mortgage
At Total Mortgage, we work hard to make it easy. Since 1997, we've combined the personal service and accountability of a local lender with the low rates and product selection of one of the big guys. No matter the loan, we're with our borrowers every step of the way, from application to closing. It's no wonder we are a five-star rated lender on Zillow.