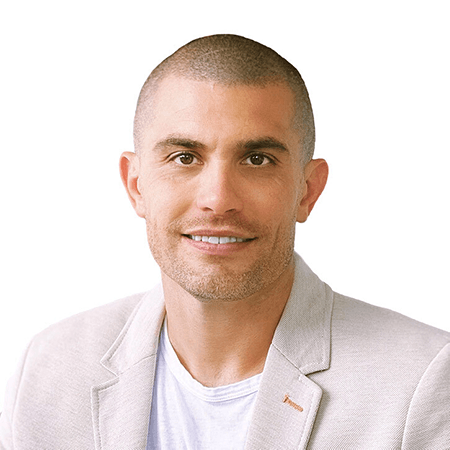 Thomas Bepko
Executive Vice President of Sales
NMLS# 202157
about me
In 2003, I began my mortgage career in San Francisco, California after serving in the United States Army.
Over the next several years, I developed a skill and passion for helping people purchase homes with the best financing plan possible.
Then in 2012, I joined Total Mortgage as a loan officer and quickly excelled there, playing a key role in opening their first true retail branch in Fairfield, CT.
My high-energy work style and dedication to my clients continued to serve me well, leading me to my current role as Executive Vice President of Sales.
With over a dozen outside branches and many more loan officers under my wing, I take great pride in making sure everyone has the support needed to thrive in today's ever-changing mortgage industry.
If you're a loan officer who is thinking about making a move to somewhere better, please don't hesitate to reach out; I am always looking for new talent to bring onboard and would be happy to discuss the details with you.

Focus on the move, not the mortgage.
Greenlight your loan, and close in 21 days.*
Learn more

About Total Mortgage
At Total Mortgage, we work hard to make it easy. Since 1997, we've combined the personal service and accountability of a local lender with the low rates and product selection of one of the big guys. No matter the loan, we're with our borrowers every step of the way, from application to closing. It's no wonder we are a five-star rated lender on Zillow.
client testimonials
After a 57 day nightmare with a large bank where they told me they were confident I would close and then did not perform I scrambled and luckily was referred to Thomas as someone who could get it done. The contrast between the jokes I worked with at that bank and Thomas was unbelievable. Thomas was responsive, truly cared, and knew exactly what he was doing. That was the exact opposite of what I had with the previous bank. It was a tough deal and Thomas got it done. I cannot recommend him highly enough and encourage anyone wavering on using him to email me with questions.
The mortgage process was new for us and the team was available to provide details and answers to our questions. We received a preapproval and because of the effective efforts by Total Mortgage during this stage, there were no surprises when it came to obtaining the loan. The loan process was done with seamless communication and progress reports along the way. We were much more at ease knowing that we had a great team of people who found the very best rate for us.
Working with Thomas Bepko and the entire team at Total Mortgage was the least painful real estate process I have ever went through. I have no doubt I received the best rate/terms available given my circumstance. Tom and the team were extremely respectful, responsive, helpful, and actually a joy to work with....so much so that they were the first (and probably the only) office I'll need to contact for assistance with another potential real estate deal. When you want a truly straight answer with no smoke and mirror, contact Thomas first - you'll be as impressed as I was!