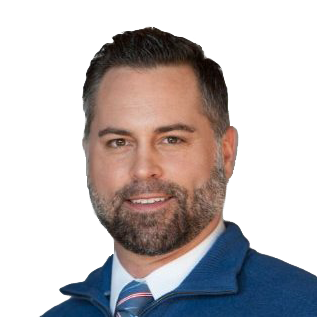 James McNiff Jr
VP of Mortgage Lending
NMLS# 13292
about me
James McNiff Jr. was born and raised in Southern Connecticut, and is proud to still serve area borrowers. After graduating from the Catholic University of America and earning a degree in Finance, James joined Total Mortgage. In the 14 years since, he's grown his service by word-of-mouth, becoming one of the highest producing and most knowledgeable loan officers at Total Mortgage. He's been named Loan Officer of the Year 6 times, and has a 5-star rating on Zillow.
Thanks largely to a consultative approach that allows him to focus on each borrower's needs, James has closed over half a billion dollars in loans for buyers across the country. He's proud to say that these days almost 80% of his business comes from repeat customers and referrals.
In his free time, he plays golf and poker. He's never met a dog that doesn't love him.

Focus on the move, not the mortgage.
Greenlight your loan, and close in 21 days.*
Learn more

About Total Mortgage
At Total Mortgage, we work hard to make it easy. Since 1997, we've combined the personal service and accountability of a local lender with the low rates and product selection of one of the big guys. No matter the loan, we're with our borrowers every step of the way, from application to closing. It's no wonder we are a five-star rated lender on Zillow.
client testimonials
Closing yesterday went flawless. It was a pleasure doing business with you and I will not hesitate to recommend your services to anybody who may have similar needs. Thank you for everything.
I thought Jim did a great job explaining the mortgage to me in the beginning and working with me to determine best options. He was also responsive to questions/emails when I reached out to him or needed something.
If you are shopping for a mortgage and are looking for professionalism, reliability, and straight answers, call Jim. I worked with a few other companies and they passed me back and forth from one person to another, information changed from one day to the next, and they had me spinning in circles. Jim was on top of everything throughout the entire process, was always accessible, and made the process easy to understand. Excellent experience!! Thanks, Jim!