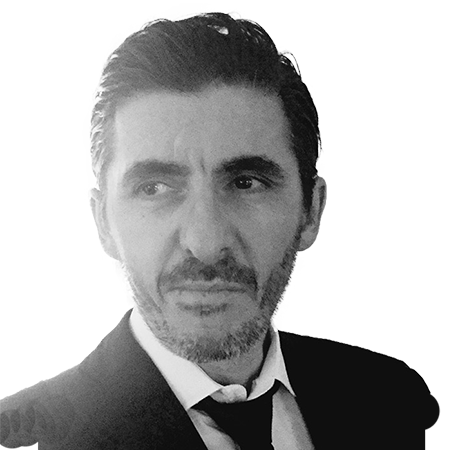 Nelson DaSilva
Senior Mortgage Banker
NMLS# 68184
about me
Nelson DaSilva has over 17 years of mortgage experience in lower Fairfield County and has originated over 2500 loans to date, thanks largely to a consultative sales process infused with integrity and respect for his buyers. He is also a member of the Stamford Board of Realtors.
Born in Uruguay, Nelson lived in Portugal and moved to the USA in 1984. His hobbies include sailing, soccer, and travel. He has visited over 18 countries and is fluent in English, Portuguese, Spanish, Italian, and French. Nelson previously worked at J.P Morgan, Chase Bank, and Wells Fargo Bank, and was ranked in the top 5% customer satisfaction each of the last three years.

Focus on the move, not the mortgage.
Greenlight your loan, and close in 21 days.*
Learn more

About Total Mortgage
At Total Mortgage, we work hard to make it easy. Since 1997, we've combined the personal service and accountability of a local lender with the low rates and product selection of one of the big guys. No matter the loan, we're with our borrowers every step of the way, from application to closing. It's no wonder we are a five-star rated lender on Zillow.
client testimonials
Just when we thought buying our dream home was impossible, Nelson made it happen! Nelson and his team are extremely knowledgeable and get the job done. The mortgage process can be super stressful, but not when working with Nelson. By following his guidance, we bought our dream home and we were able to close on it 28 days sooner than originally scheduled. Nelson is the best in the business! I highly recommend Total Mortgage Services LLC. Quando nos achavamos que comprar a casa dos nossos sonhos seria impossivel, o Nelson e seu time fizeram o impossível acontecer! O processo de hipoteca pode ser muito estressante, mas não quando se trabalha com o Nelson. Por que nos seguimos suas sugestoes, não so compramos a casa dos nossos sonhos, mas conseguimos fechar o negócio 28 dias antes do previsto. O Nelson e o melhor nesse business! Eu recomendo a Total Mortgage Services LLC para quem esta buscando o sonho da casa própria!
I will start off by saying that Nelson DaSilva takes his job very serious as he starts the process to help out to get a mortgage loan he actually builds somewhat of a friendship. The phone calls with him are rather comfortable and getting all the information to execute every step of the home loan process. I have worked with him previously and will continue to work with him. I can go on... thank you Nelson.
Nelson exceeded my expectations. It was a pleasure working wit him. He made my first home purchase a breeze, explaining everything step by step and answering all my questions. Nelson is highly educated and offers only his BEST recommendations. He is very personable and responds quickly and efficiently. I recommend his service to all first time buyers etc. !!!