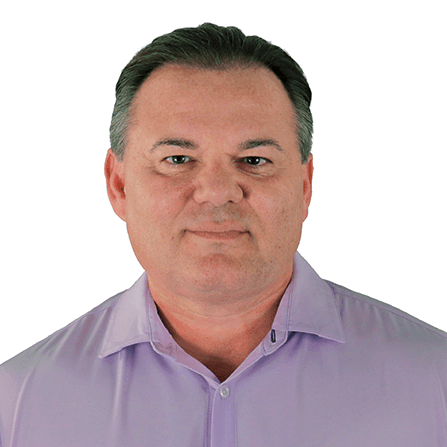 Joe Ferrigno
Branch Manager
NMLS# 101748
about me
Joe Ferrigno has been in the mortgage industry for 20 years. Fresh out of college, Joe pursued his long-held desire to be a Police Officer. While he was taking tests and applying all over CT, he took a job in processing at Ford Consumer Finance. He quickly worked his way up to sales and within a year was the highest producing Loan Officer in his department. In 1998, his dream of being a Police Officer came true. For many years after, he worked as a Loan Officer by day and Police Officer by night. Eventually, Joe retired from the Police Department in order to focus all his energy on his mortgage business.
With over a billion dollars in transactions and countless satisfied clients, it's clear he has the skills and determination to help borrowers get the mortgage they want. If you ask Joe, he'll tell you his success is largely due to the bond he creates with his customers, who can count on a professional partner from start to finish. From first-time homebuyers, to upper-end mortgages, Joe enjoys helping each borrower on the path to homeownership. Outside of work, he keeps busy coaching the sports teams his 4 kids are on.

Focus on the move, not the mortgage.
Greenlight your loan, and close in 21 days.*
Learn more

About Total Mortgage
At Total Mortgage, we work hard to make it easy. Since 1997, we've combined the personal service and accountability of a local lender with the low rates and product selection of one of the big guys. No matter the loan, we're with our borrowers every step of the way, from application to closing. It's no wonder we are a five-star rated lender on Zillow.
client testimonials
Impeccable service!! Joe's knowledge and expertise of the mortgage industry helped make our refinance experience on our home extremely comfortable and stress free. He walked us through the process every step of the way and was always available to answer any questions we had. If I had to leave a message, he always responded back immediately. I highly recommend Joe and Total Mortgage!!!
Great overall experience... Thanks for everything Joe !!! The Best of the Best !! Responsiveness, Knowledgeable, Helpfulness, and most of all great staff... Not our first time with Mr Ferrigno, and it gets better every time we either refer him to someone or use his skill for our peace of mind knowing he will make things happen... THANKS !!James and Jacqueline
Joe and the group at total mortgage are the best. I am sending everyone who is in the market to purchase a house to them. They answered all my questions and got me a rate that I never thought I would get given my financial state at the time.