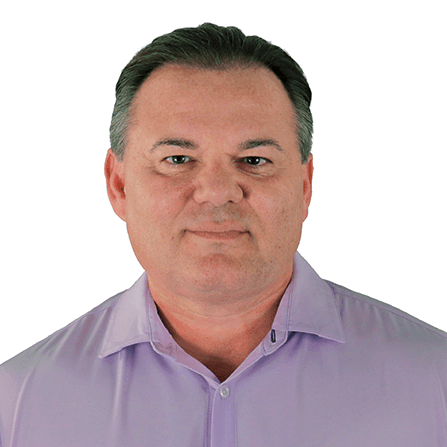 about me
Joe Ferrigno has been in the mortgage industry for 20 years. Fresh out of college, Joe pursued his long-held desire to be a Police Officer. While he was taking tests and applying all over CT, he took a job in processing at Ford Consumer Finance. He quickly worked his way up to sales and within a year was the highest producing Loan Officer in his department. In 1998, his dream of being a Police Officer came true. For many years after, he worked as a Loan Officer by day and Police Officer by night. Eventually, Joe retired from the Police Department in order to focus all his energy on his mortgage business.
With over a billion dollars in transactions and countless satisfied clients, it's clear he has the skills and determination to help borrowers get the mortgage they want. If you ask Joe, he'll tell you his success is largely due to the bond he creates with his customers, who can count on a professional partner from start to finish. From first-time homebuyers, to upper-end mortgages, Joe enjoys helping each borrower on the path to homeownership. Outside of work, he keeps busy coaching the sports teams his 4 kids are on.

Focus on the move, not the mortgage.
Greenlight your loan, and close in 21 days.*
Learn more

about total mortgage
At Total Mortgage, we work hard to make it easy. Since 1997, we've combined the personal service and accountability of a local lender with the low rates and product selection of one of the big guys. No matter the loan, we're with our borrowers every step of the way, from application to closing. It's no wonder we are a five-star rated lender on Zillow.
client testimonials
Some deals are easy, some can have hair on them, some are plain pain in the a*s. Due to our complicated situation (foreign professional with less than 1y in US as a co-signer) this transaction is easy to be considered the latter.After one failed attempt with "great guy that gets things done", who wasted one month of our time just to get us nowhere in the end (classic over-promise just to get us on the hook) our real estate agent (Richard Breglia) introduced us to Joseph Ferrigno. We were very skeptical; time almost ran out, pressure was high, while energy lever very was low. Joseph expressed significant confidence due to his experience, put money where his mouth was, worked with already agitated customers (us) and what most important: delivered. His team members (Thank you Emily) were exceptional as well- responsive, diligent with good follow through. I have tremendous respect to professionals who are creative, while being in compliance with legal requirements.Thank you. We will do business again in a couple of years and I hope that I will be presented with the opportunities to refer you to others.You are worth every penny!
We would highly recommend Joe. Always made sure we understood everything, answered any questions we had and responded to us immediately. Most of all he was patient with all our questions. It is great to work with someone you can trust.
My wife and I worked with Joe on 3 property purchases - 2 multi-family investments and 1 forever home. We've had nothing but positive experiences as Joe is down to Earth with a fast, friendly, thorough, no BS approach. God knows we asked Joe every question under the sun and he was always responsive and eager to help. Whether you're looking for an investment property or forever home, you won't be disappointed with Joe's top notch service!