get to know Total Mortgage
we like long walks, low rates, and happy homebuyers
our
story
In 1997, loan officer John Walsh started a mortgage company. It came as the result of years in the industry; he had the experience, the know-how, and a briefcase full of big ideas – so it was a natural choice to get started.
Over the next decade, his company grew from a tiny three-person shop to a national lender. And when the housing crisis leveled the mortgage industry in 2007, Total Mortgage was one of the few lenders to stay intact. We owe that to a single choice John had made years earlier...
Other lenders were making a fortune by putting borrowers in homes they would never be able to pay for, signing off on the very deals that led to the recession.
We only offered the loans that we knew our borrowers could afford.
No matter how large we grow, we'll never forget how that decision saved both us and our borrowers. And in our post-recession success, we've become the kind of lender that can really do it all. We're proud to provide homebuyers with the service and integrity of a hometown bank while also offering all the same benefits as the big guys. That's our mission – to provide local lending expertise at the national level.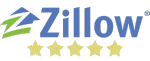 Quick and Easy Process
Eric managed to get a complicated FHA deal that had gone off the rails back on track. After spending 6 months trying to get the deal done through another lender, I finally heeded the advice of my realtor and reached out to Eric. He effectively saved the deal (the main complication was due to an issue with the original appraisal), and even got the loan closed on time. If it'd hadn't been for Eric and his team, I'd still be looking outside in on my first property.
our
reputation
It feels a little weird to brag about ourselves. Instead, we'll let some complete strangers take this one.
In 2016, Hearst Media Group named us one of the Top Workplaces in Connecticut, and over the last 7 years, Inc. Magazine has singled us out as one of the fastest growing US companies 4 times.
Most importantly, we've also gotten the thumbs up from our customers. We're a 5 star lender on Zillow with over 300 reviews, and we have an 5 star review on Google.
You know the secret to our effectiveness? Whether we're working hard on your loan or kicking back after hours in the company game room, we're always on the same team.