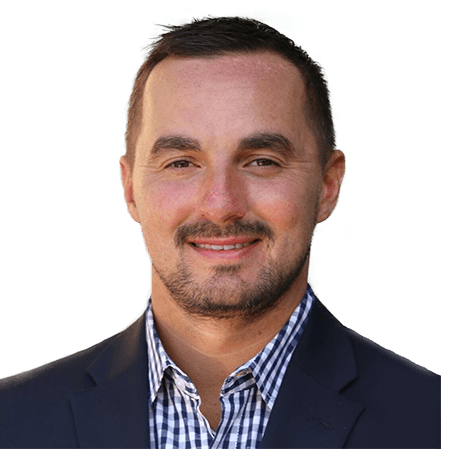 William J. Gill
Division Manager
NMLS# 453608
about me
William J. Gill is the Division Manager in Fairfield, Connecticut. William is an expert in purchase loans who utilizes his extensive financial background to meet the goals of the mortgage consumer.
William's expertise is in mortgage products and the creation of strategies that maximize a client's financial goals. He has 12 years of financial experience, and is consistently producing purchase, refinance, personal loans, and home equity loans. William currently works with borrowers in California, Connecticut, Florida, Massachusetts, New York, and New Jersey.
William's boutique approach to mortgage lending provides clients with personal attention, a steadfast commitment to detail, service with integrity, and superior products and rates.

Focus on the move, not the mortgage.
Greenlight your loan, and close in 21 days.*
Learn more

About Total Mortgage
At Total Mortgage, we work hard to make it easy. Since 1997, we've combined the personal service and accountability of a local lender with the low rates and product selection of one of the big guys. No matter the loan, we're with our borrowers every step of the way, from application to closing. It's no wonder we are a five-star rated lender on Zillow.
client testimonials
William Gill was the consultant handling my purchase. He made it absolutely easy for me. If I had any questions or concerns throughout the process, he was always available to speak with. He reassured me everything was going as planned, and was with me every step of the way. Buying a home for the first time was in fact nerve racking. Knowing William was right there was a relief. Things went swiftly, and as planned. William analyzed my situation on buying the house, and came to the conclusion that we can get it done, and that we did. It was done rather quickly. He was very detailed in all procedures all the way up to the closing. I don't know him, other than phone calls, never met him in person. My wife and I were so impressed with his services that I have requested to meet with him and personally thank him. I strongly recommend William Joseph Gill from Total Mortgage. He is a man of his word, and there is no way everyone in his profession can be as dedicated to his job as him. Your situation becomes personal to him. Thanks again William....The Marter family
I highly recommend Total mortgage, I was lucky to work with William Gill. He made my 1st time home buying experience very easier. He handle everything very professional, and he was very knowledgeable. Thanks again!
Will and his team at Total Mortgage got the job done quickly, honestly and professionally. They walked my wife and I carefully through the entire mortgage process, worked long hours when necessary, worked through the documentation of self-employment income, etc. I highly recommend William.