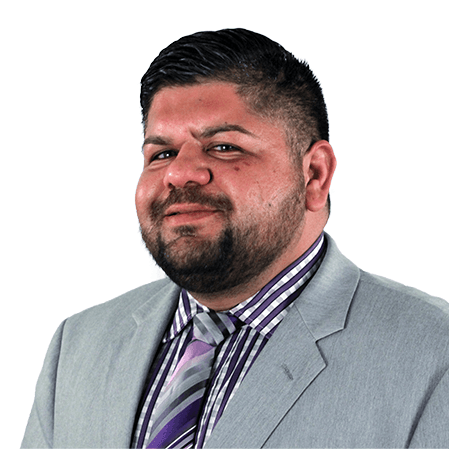 Nikitas Kouimanis
Senior Mortgage Banker
NMLS# 9659
about me
Nikitas Kouimanis went to high school at W.C Wellington Mepham in Bellmore, New York, and began working at the age of 19. He is a Certified Military Housing Specialist with USA Cares, and works with clients one-on-one to ensure that they get a financial solution tailored specifically to meet their needs.
Clients working with Nikitas get exceptional service from start to finish, with the quickest application process available in today's market and provisions for the lowest rates available on FHA, VA, Jumbo and Conventional Home Loans.
Nikitas makes certain that the entire application and closing process is smooth, understandable and as minimally invasive as possible, eliminating junk fees and upholding the highest level of ethical standards.

Focus on the move, not the mortgage.
Greenlight your loan, and close in 21 days.*
Learn more

About Total Mortgage
At Total Mortgage, we work hard to make it easy. Since 1997, we've combined the personal service and accountability of a local lender with the low rates and product selection of one of the big guys. No matter the loan, we're with our borrowers every step of the way, from application to closing. It's no wonder we are a five-star rated lender on Zillow.
client testimonials
Nikitas is a pleasure to work with during this important process. He was very fast, responsive to all my needs and questions. Such a pleasure to work with and beyond knowledgeable which made me very comfortable. Had complete trust in him . I would recommend him over and over again. No one better to assist you with all your mortgage needs! And has a great sense of humor which is a major plus.
I cant say enough good about Nikitas. He made my process so smooth. I was worried at first with some credit concerns that I might have had a difficult time with this process. Nikitas was honest with me the whole process, he made everything run so smooth. No matter what day or time he was always there to answer my questions. He explains every single step so well that I had nothing unexpected come towards me. I can say that he went well over and beyond for my loan and I couldn't thank him enough! I will be recommending him to all my family and friends because I can say with confidence that they will have a happy and smooth process. No one will walk away with disappointment.
As a first time home buyer Nikitas was very professional and helpful throughout the whole process, educating me and always quick to respond via text or email whenever I had and questions.