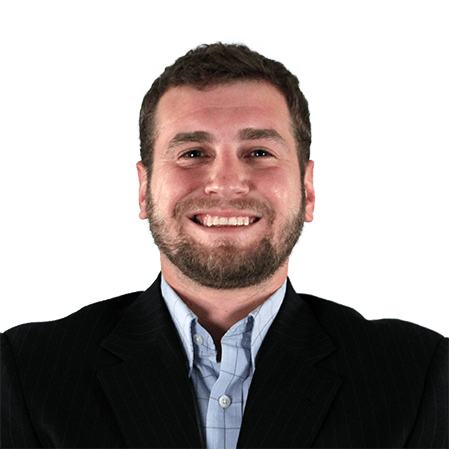 Nicholas Allegro
Mortgage Banker
NMLS# 296253
about me
Nicholas Allegro has worked in the mortgage industry since 2009. After college, where he got a degree in finance and played soccer, he started working as a loan originator and was shortly promoted to sales manager.
Soon, he was promoted to branch manager with a staff of over 20 sales and support staff. There, he helped create a wholesale division. Before moving to Total Mortgage, Nick was an associate vice president in charge of production.

Focus on the move, not the mortgage.
Greenlight your loan, and close in 21 days.*
Learn more

About Total Mortgage
At Total Mortgage, we work hard to make it easy. Since 1997, we've combined the personal service and accountability of a local lender with the low rates and product selection of one of the big guys. No matter the loan, we're with our borrowers every step of the way, from application to closing. It's no wonder we are a five-star rated lender on Zillow.
client testimonials
My daughter thought that purchasing a house was out of reach and Nick made that dream a reality. He assessed her current financial state and provided her with the guidance and ability to purchase a home that she could afford. Nick made the process easy to understand and provided her with the confidence to take the next step in her life. Being her Mom, I want to thank Nick for making my daughters dreams come true.
Nick was not only helpful during my home purchase but extremely honest and consultative. He worked through all the nuances of my finances and was transparent about my ability to purchase select homes. He wasn't just trying to make a deal. He really cared about the long term future of myself and my family. I'd recommend Nick to anyone looking to buy a home.
Nick kept me on track. He made everything simple and if I had a question he had an answer. The process seemed so fast once we found a house we liked it seems like in a blink of an eye we were at the closing.