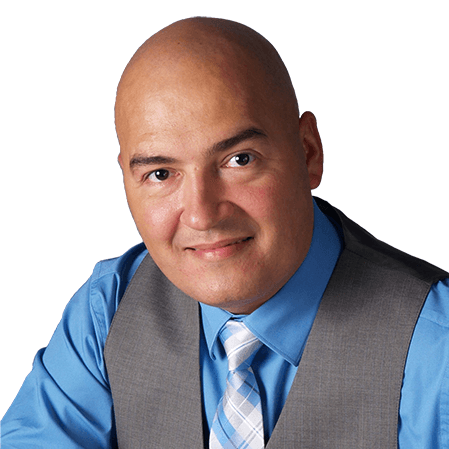 Jason Rios
Branch Manager
NMLS# 1133112
about me
Jason Rios hails from Brooklyn, NY, and has been in the mortgage industry for over 22 years. He attended high school in Long Island, and promptly joined the U.S. Marine Corp. Upon his return to civilian life, he began his career as a mortgage banker. He moved to Florida in 2001 and attended Hodges University during the market crash in December of 2008. He graduated in 2013 with a bachelor's degree in Information Systems Management.
Jason now frequents NY, and often travels between FL and NY. He has a loving fiancé and three children, whom he enjoys fishing with and hosting taco-and-movie night for. Fridays are reserved for Poker Night, and on Sundays, he often spends time with friends and family.
A family man and a true veteran, Jason is especially equipped to handle first-time homebuyers, FHA loans, and VA loans above all, although he is a seasoned veteran in the mortgage industry for any loan, with any borrower.

Focus on the move, not the mortgage.
Greenlight your loan, and close in 21 days.*
Learn more

About Total Mortgage
At Total Mortgage, we work hard to make it easy. Since 1997, we've combined the personal service and accountability of a local lender with the low rates and product selection of one of the big guys. No matter the loan, we're with our borrowers every step of the way, from application to closing. It's no wonder we are a five-star rated lender on Zillow.
client testimonials
Jason Rios is excellent at what he does; he is friendly, efficient, and very professional. Jason is adamant about communication and deadlines. My fiancé and I reached out to him very last minute for assistance with a loan, and he made sure we had all of our ducks in a row, so we could be in our dream home. It was so reassuring during a stressful time in our lives to know that we were in good hands. All of our important information was processed in a timely manner, and Jason always made sure to keep us up todate throughout the entire process. I will definitely work with Jason in the future!
Jason is an excellent mortgage broker. He broke down and simplified what is expected from my fiancée and I in the easiest way possible. Would highly recomend if you are looking for a smooth and efficient process.