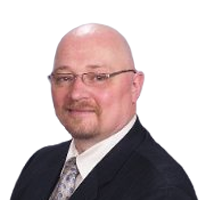 Ed Mermolia
Sales Manager/Senior Mortgage Banker
NMLS# 271768
about me
Ed has over 22 years of experience as a Senior Mortgage Banker, and Sales Manager, and has been an owner of several mortgage companies. He has been the Sales Manager in our Wisconsin branch for over 7 years, and has assisted over a thousand borrowers with their financing.
The keys to Ed's success are listening, having an upbeat attitude, and treating everyone the way he wants to be treated. His approach is to help people achieve their goals by giving them as many options as possible while educating them so they can make the best choice for their family. His goal is to make his service a positive and memorable experience.

Focus on the move, not the mortgage.
Greenlight your loan, and close in 21 days.*
Learn more

About Total Mortgage
At Total Mortgage, we work hard to make it easy. Since 1997, we've combined the personal service and accountability of a local lender with the low rates and product selection of one of the big guys. No matter the loan, we're with our borrowers every step of the way, from application to closing. It's no wonder we are a five-star rated lender on Zillow.
client testimonials
Ed was fantastic. Walked me through every aspect of the home buying process that I needed, and walked me through it a second time without hesitation if I needed. Even so much as answered a phone call while he was heading to dinner with his wife as I had a mild nervous breakdown, and helped ease my concerns. Couldn't speak more highly of Total Mortgage, and Ed's customer service.
Process to refinance was very straightforward and easy steps to follow. Ed is very experienced and very knowledgeable in the mortgage industry. His team is friendly and very helpful throughout the refinance process. I highly recommend Ed and Total Mortgage for all mortgage needs.