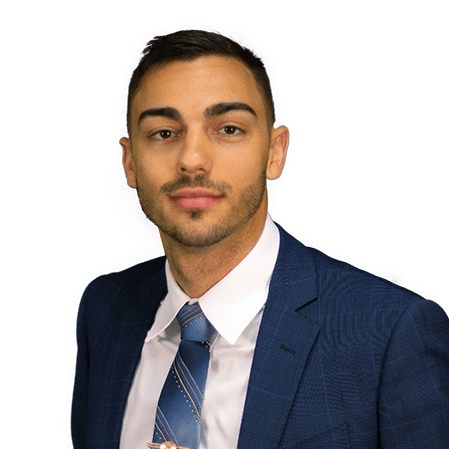 about me
At just 24 years old, Chris has helped over 500 families with their purchase or refinance needs, funding $125+ MILLION in residential mortgage loans & 500+ mortgages originated.
Christopher Affinito is one of the more well-known and trusted Mortgage Bankers in New Haven County Area. Since starting his career at the age of 19, Chris has since become one of the Top Producing Mortgage Bankers for Total Mortgage.
Chris is licensed in 16 states and services a wide range of clients from first-time home-buyers to advancing homeowners and real estate investors. Chris currently helps in operating the Branford, CT Branch of Total Mortgage.
As the mortgage industry has developed into a technology-driven business, Chris has focused on implementing this into the mortgage process. The ultimate goal is to provide a seamless, automated transaction from start to finish for every applicant while providing a hands-on customer experience.
Christopher currently resides in New Haven County, where he does a majority of his referral business.

Focus on the move, not the mortgage.
Greenlight your loan, and close in 21 days.*
Learn more

about total mortgage
At Total Mortgage, we work hard to make it easy. Since 1997, we've combined the personal service and accountability of a local lender with the low rates and product selection of one of the big guys. No matter the loan, we're with our borrowers every step of the way, from application to closing. It's no wonder we are a five-star rated lender on Zillow.
client testimonials
Christopher assisted me with my refinance which went smoothly, he even worked after hours to ensure I received the best mortgage possible. Great experience!
Chris and his team were excellent in helping us buy our 2nd home down in Florida. Being out of state, Chris was able to educate us on the laws and practices that differ from what we were used to with CT properties. Retiring in a few years and having our income soon changing, Chris constantly reminded us that it was important to consider what our future plans would be and structured the loan around this. Highly recommended!
We worked with Chris Affinito at Total Mortgage to take cash out on our home. Pure professionalism from start to finish. As a self-employed borrower, Chris went out of his way to explain how my income would be calculated. We have since began working on refinancing our investment property.