Purchase Calculator
Your monthly payment will depend on a whole host of factors.
Get a feel for what you can afford.
What's your goal for this mortgage?
Great. Now we can choose a loan type that best fits your needs.
What were you thinking of spending on your home?
Not too shabby. Your estimate is cooking—just three more questions.
Please make sure you entered a number.
How much have you stashed away for your down payment?
Now take a look at our numbers. Everything look correct?
Your down payment cannot be higher than your loan amount.
Please make sure you entered a number.
| Purchase Price | | Down Payment | | Loan Amount |
| --- | --- | --- | --- | --- |
| | - | | = | |

How would you describe your credit?
Now, where are you planning to live?
That's all the info we need. Click calculate and let's finish this thing up.

monthly payment
15 Year Fixed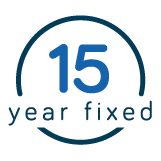 monthly payment
30 Year Fixed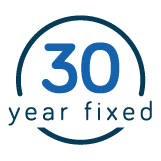 Look good?
Let's get started

Edit information, view assumptions & disclaimers
Disclaimers:
Use of this calculator does not pre-qualify or qualify you for any loan, or guarantee that you will be eligible for a loan. Use of the calculator should not be construed as an attempt by Total Mortgage Services, LLC to extend an offer of credit on loan terms. This calculator is a tool that can be used to help estimate monthly payments using parameters set by the user. Further information that is not entered into this calculator is required to qualify for a loan, such as the user's credit profile. Additional fees and/or charges may apply based on the terms set by user, including the need for mortgage insurance. All of the information inputted into this calculator, including the mortgage rate, is based on estimates and should be used for comparison purposes only, as actual amounts may be higher or lower. Total Mortgage Services, LLC is not bound by the results of the calculator. Results are an estimate based on the information provided by the user. Accuracy of the results is not guaranteed by Total Mortgage Services, LLC, therefore the results should not be relied upon. Total Mortgage Services, LLC is not responsible for any errors or misrepresentations from the use of this calculator. The results calculated are not binding on Total Mortgage Services, LLC, therefore Total Mortgage Services, LLC is not liable for any difference between the estimated monthly payment calculated and any actual monthly payment.