What are closing costs?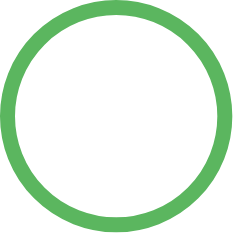 While you might be looking forward to signing on the dotted line for your new home as soon as possible, you might want to ask yourself some questions first, such as, 'What are closing costs?' These are basically the fees and services that must be paid at the closing, most of which will be the buyer's responsibility and will be paid to the lender.
Closing costs are other expenses that get tacked on during the home buying process that are not paid on the spot and might include the home appraisal, title searches, and more. In general, you can expect your closing costs to amount to anywhere from 3-6% of the home price (other estimates range from 2-5%).
Since most of the closing costs go to the lender, the buyer might be able to negotiate the closing costs into the mortgage, but then the monthly payment will be higher. Buyer and seller commissions to the real estate agents are also paid at the closing.
Explore Total Mortgage's Home Buyer Options

Now that you know more than the average home buyer, you are well on your way to purchasing your dream home. Gone are the days of having to leave your fate in the hands of the local bank. Technology lends itself to a smooth mortgage process online. Get a personalized quote to learn how much you can afford.
Ready to start the mortgage process?
Get in touch with a local professional today for more information.