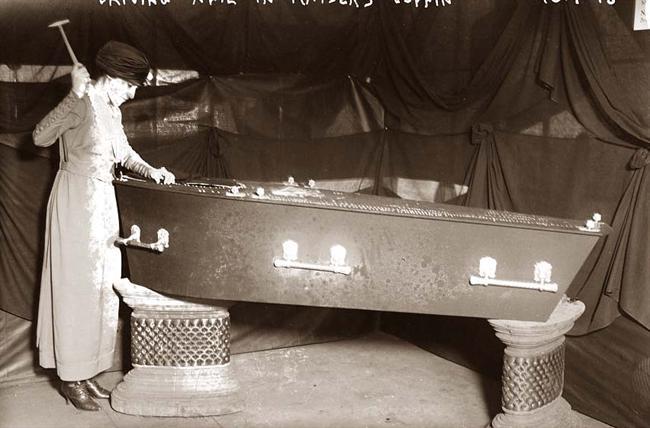 If you have any interest in the housing market, or the ongoing foreclosure crisis, you should be reading Yves Smith's website nakedcapitalism.com.  She consistently posts some of the most insightful commentary on the internet, and has been all over the foreclosure crisis since the beginning.  She has an excellent piece today on MERS, the the Mortgage Electronic Registration System that you should read if you have the time.
MERS is  an electronic system that was created in order to allow mortgage originators to more easily securitize mortgage and bundle them into mortgage backed securities.  It also allowed those using MERS to avoid many of the transfer fees charges by various county and state offices under the centuries old system devised to transfer properties from one party to another.  There's only one problem, and that is that mortgage transfers through MERS may not exactly be legal.  Recently, Judge Robert E. Grossman of the United States Bankruptcy Court for the Eastern District of New York ruled in a lengthy dicta that property transfers under MERS are illegal:
"The court recognizes that an adverse ruling regarding MERS's authority to assign mortgages or act on behalf of its member/lenders could have a significant impact on MERS and upon the lenders which do business with MERS throughout the Untied States. However the court must resolve the instant matter by applying the law as they exist today.  It is up to the legislative branch, if it chooses, to amend the current statutes to confer upon MERS the requisite authority to assign mortgages under a business model that was designed in large part to avoid the requirements of the traditional mortgage recording process.  This court does not accept the argument that because MERS may be involved with 50% of all residential mortgages in the country, that is reason enough for this Court to turn a blind eye to the fact that this process does not comply with the law."
Again, this was dicta, so it is not binding, but it gives an indication of the way Federal Courts may treat MERS going forward.  Now, MERS is about to be sued for $22 million by South Essex County in Massachusetts.  From the press release:
"Essex South Register of Deeds John O'Brien announced today that he will be seeking over $22 million dollars from the Mortgage Electronic Registration System, "MERS" which represents several major banking conglomerates. O'Brien bases the $22M number on the fact that the Salem registry has recorded over 148,663 MERS mortgages since 1998. After a careful review of a number of these mortgages O'Brien said it became very clear to him that MERS had assigned mortgages to other entities at least twice without paying a recording fee. Based on this information the taxpayers have been defrauded out of $22,299,450 in Southern Essex County alone. It is quite possible that in some cases they may have assigned the notes more than twice resulting in even greater loss of revenue. O'Brien called MERS "one of the greediest schemes ever perpetrated on the American people. They have compromised the integrity of the public land recordation system and in doing so, have wreaked havoc on our economy."
Here's my favorite part of the release:
"The fact that they deliberately chose to create a for-profit private cyber Registry of Deeds whose only purpose was to avoid paying the same fees as everyone else and keeping the public in the dark as to who was the rightful owner of the mortgage clearly demonstrates to me that this was a scheme of epic proportions.  When Wall Street and these major lenders joined together in creating MERS, they plunged us into a housing nightmare with little or no regard for their actions. It's obvious that their only motivation was to manufacture huge profits off the backs of homeowners and taxpayers. They should all be ashamed of themselves and step up to the plate and do the honorable thing and make the taxpayers' whole."
I don't know if MERS has deep pockets or not, so I can't really speculate on their ability to actually pay counties for missed recording fees.  Nor do I know if the counties would be able to extend this lawsuit to the banks and servicers who were ultimately the beneficiary of avoiding recording fees.  I would have to imagine that this lawsuit would be the first of many filed against MERS.  As things progress I will do my best to keep you up to date.

---
Filed Under: Mortgage Rates
Tagged with: mers, Mortgage, Mortgage Rates, Total Mortgage