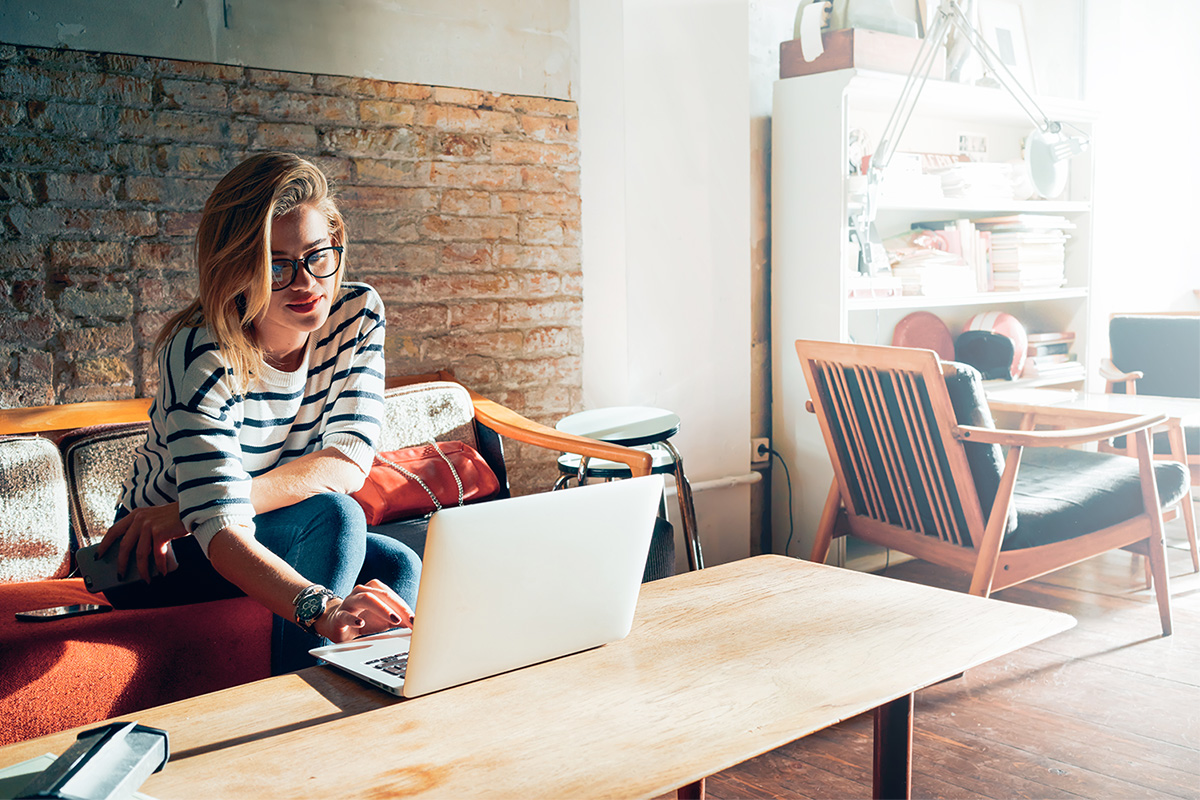 The Guide to Understanding Your Credit

Get Started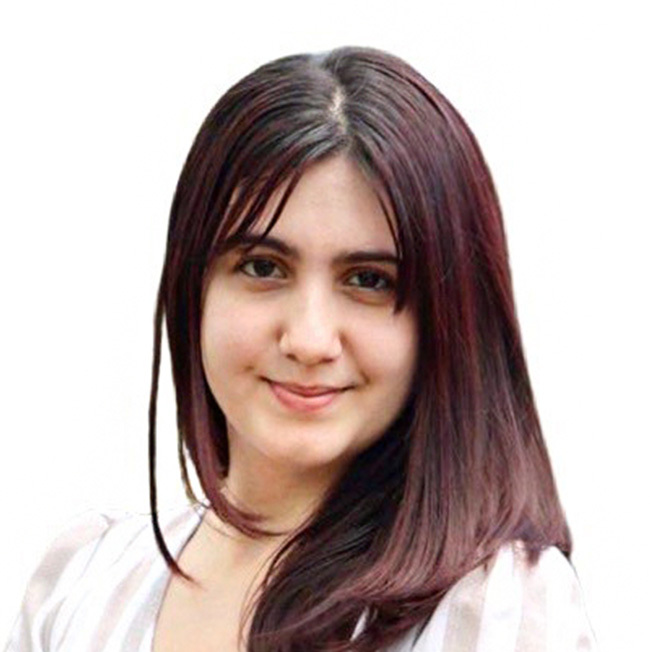 Maria Perez-Hernandez
Mortgage Banker
Phone: 203.876.2200
Email: [email protected]
NMLS: 2089416
Understanding your credit is an essential skill in modern American life. Today many people are interested in your credit: mortgage and auto lenders, banks, utility companies, prospective employers, and many more.
The purpose of this guide is to explain the fundamental concepts related to consumer credit: credit reports, credit scores, credit bureaus, building credit and repairing credit.
What is a Credit Report?
A credit report is a compilation of data regarding your credit history. Information in your credit report includes:
Personally identifying information
Your name
Address
Social Security Number (full or partial)
Date of birth
Employment information
Listing of existing credit
This is an itemized list of your open credit accounts including credit card accounts, mortgages, car loans, consumer loans, and student loans. Typically, it will also include the terms of each credit contract (amount borrowed, term and interest rate), the outstanding balance owed, and your payment history (number and severity of late payments).
Public records
These include documentation of court judgments, tax liens filed against your property, or bankruptcy filings.
Inquiries
This is a list of companies or individuals who have recently received a copy of your report.
Why is a Credit Report Important?
Lenders, insurers, employers, and others use your report to evaluate how you handle financial matters. As an example, a lender may use your credit report to determine your qualification for a loan and to set the terms of the loan (i.e., interest rate).
Similarly, insurance companies also use credit reports to assess eligibility and cost for policies, while employers may use them to evaluate your worthiness to be hired. Even utility companies use credit reports to determine the size of deposit they will require you to make before you can open an account. Finally, landlords may use credit reports to determine whether or not to rent an apartment to you.
Credit bureaus are private companies that collect and sell data regarding the use of credit by consumers. They do not make credit decisions, but rather provide data to those who make credit decisions.
There are three major credit bureaus: Equifax, Experian, and TransUnion. These credit bureaus collect data from providers of credit, compile it into databases and then provide credit reports to their customers (other credit providers) for a fee.
How Credit Reports Work
Credit bureaus get information about you from your creditors—lenders, landlords, credit card companies and the like. They also search public databases for public records, including property and court records.
Each credit bureau has its own sources of data and this explains why the information in your credit report may differ depending on the specific credit bureau.
How to Get a Free Credit Report
You are entitled by law to receive one free credit report every twelve months from each of the major credit bureaus—Equifax, Experian, and TransUnion. To order your reports, visit www.annualcreditreport.com or call (877) 322-8228. In order to complete your request, you will need to provide personally identifying information such as your name, address, Social Security Number, and date of birth.
Now you need to decide whether to order all three reports at once or to spread your requests throughout the year. It can be helpful the first time you review your reports to order all three at the same time. By doing this you can more easily spot errors by comparing the information in all the reports.
The second year you can spread your reports out, ordering one from each of the three credit bureaus every four months. This will help you stay up to date with the general status of your credit throughout the year and generally give you the best opportunity to quickly address any issues discovered.
Who is Permitted to Obtain my Credit Report?
The availability of credit reports is limited by federal and state law due to the sensitivity of personal information that they contain. Generally, credit bureaus can provide credit reports only to:
Lenders from whom you are seeking credit
Lenders who have granted you credit
Utility companies (including phone and cell phone providers) that may provide services to you
Your employer or prospective employer, but only if you agree
Insurance companies that have issued or may issue an insurance policy for you
Government agencies reviewing your financial status for government benefits
Anyone else with a legitimate business need for the information, such as a potential landlord or a bank at which you are opening a checking account
Negative Credit Information
When you miss payments or fail to pay a debt obligation according to the terms you agreed to, that information stays in the credit bureaus' databases and on your credit reports for seven years. Personal bankruptcy has a 10-year duration on your credit report. Unpaid judgments or lawsuits against you remain on your credit report for seven years or until the end of the statute of limitations period. Criminal convictions can remain on your credit file indefinitely.
Credit-Based Denials
People are denied credit, services or employment every day due to information contained in their credit reports. Likewise, people receive less favorable credit terms every day for the same reason.
If any negative action is taken against you based on your credit report, including the lowering of a credit limit on an existing account, the lender, insurance company, or employer must notify you and provide you with the name, address, and phone number of the credit bureau that provided the credit report used to make the decision.
You are then entitled to a free credit report from this credit bureau within 60 days from your receipt of the notice. This free report does not count as your annual free report.
If based on information in your credit report, a lender offers you terms not as good (higher interest rate) than those offered to consumers with better credit histories, the lender may give you a notice with credit bureau contact information. Similar to the denial example above, you can then request a free credit report from the credit bureau within 60 days after receiving the notice.
How to Get Your Credit Score
When you apply for a loan, often the lender will inform you of your credit score during the qualification and interest rate determination process. You may also purchase your credit score from any of the credit bureaus by calling them or visiting their websites:
Credit Score
A credit score is a number that is calculated based on the information in your credit report. A credit score is a simplified measurement of the level of credit risk you represent.
Each credit bureau has its own proprietary formula used in its credit scoring methodology. They may also use credit scoring methodologies created by third parties. Two of the best known are the FICO© and the VantageScore©.
Generally, however, the following components are included:
The number and type of accounts you have (credit cards, auto loans, mortgages, etc.)
Whether you pay your bills on time
How much of your available credit you are currently using
Whether you have any collection actions against you
The amount of your outstanding debt
The age of your accounts
Credit scores can change when the information in your credit report changes. Every month, your creditors likely report the payment result for each of their customers to one or more of the credit bureaus.
If you made your scheduled payment in the correct amount at the correct time, your payment will be noted as "paid according to terms provided." This will reflect positively on your credit score. If you were late, made a short payment, or no payment at all, this will be noted as "not paid according to terms provided" and will reflect negatively on your credit score.
Credit Score Ranges
Credit scores and the formulas that determine them are constantly re-evaluated to better address risk. New methodologies and even new scales have been and are being developed. However, all three major credit bureaus still offer a similar 300 to 850 point credit score that measures risks according to similar criteria.
700 and Up: Very Good to Excellent
Credit scores of 700 and up are considered to be very good. A score above 800 would be excellent. If you have a score in this range, it means you are making your payments on time and have a good mix of account types and reasonable credit limits for your financial situation. You should be able to qualify for loans and credit cards and get preferred rates.
660 to 699: Good
A credit score between 660 and 699 is considered good. You should be able to obtain credit cards, and a mortgage, but you will most likely not receive the best terms.
600 to 659: Fair
Credit scores between 600 and 659, are considered to be fair scores. You will have some lenders unwilling to extend credit to you. Those who will extend credit will likely do so at significantly higher interest rates than preferred borrowers receive. You will have difficulty obtaining a mortgage other than one insured by the FHA.
599 and Below: Poor
A credit score of 599 or below is poor. You will have trouble obtaining credit and will likely require a co-signer to obtain a loan. You are not likely to be able to obtain a mortgage loan from a traditional lender.
How to Improve your Credit Score
By understanding how your credit score is determined, you will be able to improve it over time. Your credit score is usually based on the answers to these questions:
Do you pay your bills on time?
Your credit score will reflect late payments, referrals of accounts to collection agencies, and bankruptcies.
What is your level of outstanding debt?
Credit scoring methodologies often compare the amount you owe relative to the total amount of credit available to you. When your total debt is close to the total amount of credit available, this can lower your score.
How long is your credit history?
If you have a relatively short credit history, it can hurt your credit score. However, the length of credit history is not nearly as important as the actual credit experience.
Have you applied for new credit recently?
Creditors want to know if you are seeking other loans at the same time you are requesting credit from them because it may mean an increased risk. Consequently, when applying for a mortgage for example, it is a good idea to put-off the purchase of a new car, boat, or furniture.
How many credit accounts and what types of credit accounts do you have?
Most credit scoring methodologies assign negative weight when someone has more than a certain number of credit accounts, as it may indicate too great of a dependence on credit. Also, the type of credit accounts matters as well. A mix of installment loans and credit cards is considered beneficial to your score, while having too many finance company accounts or credit cards is considered negative for your credit score.
Beware of Credit Report Scams
There are many credit repair scams taking place in the U.S. Many of them seek fees upfront for "representing" you with your creditors. Some promise to fix errors, others to remove negative information and still others to reduce balances owed or to settle collection actions.
It is wise to check out any firm offering services with the State Attorney General in your state and the state in which they are based. Also, check with the local Better Business Bureaus for complaints that may have been filed. Remember, however, that scam artists are often smart enough to stay one-step ahead of complaints by changing names for their business and moving office locations.
The most important thing to remember is that no firm can do anything for you that you can't do yourself. The Federal Trade Commission has prepared a guide to assist you: Credit Repair: How to Help Yourself. You can access this guide at www.ftc.gov.
Not only does it explain how you can improve your credit but it also lists low-cost or no-cost providers of help.
Fixing Credit Report Errors
If you believe or know that there are errors in your credit report, you are entitled to dispute that information and request that it be corrected or removed.
You have two choices regarding whom to contact: the credit bureau that provided the report with the incorrect information or the creditor that reported the incorrect information. To contact the credit bureau, call the toll-free number on your credit report or visit their website.
To contact the company that provided the incorrect information to the credit bureau, review an account statement or their website to find out their process for inquiries.
The basic process to follow when disputing items on your credit report is as follows:
Provide personally identifying information, including your name, address, date of birth, and Social Security Number
Identify specific details about the disputed information and provide a basis of your dispute
Provide a copy of the credit report containing the disputed information.
Provide supporting documentation, such as a copy
of the relevant portion of the consumer report, a police report, a fraud or identity theft affidavit, or account statements
Disputed information in credit reports must be investigated and a decision reached on whether to make a change to the credit report within 30 days. Occasionally, an extension of 15 days will be necessary to complete the investigation.
Following the completion of the investigation, the party with whom you filed your dispute must provide you their findings in writing.
If their investigation supports your claim of an error being made they must correct the information and notify all three primary credit bureaus so they can correct the information in their files as well.
You are entitled to an additional free credit report from each primary credit bureau at this time to ensure the changes have been made.
You may also request that a copy of your corrected report be sent to anyone who has inquired about your credit for a consumer service over the past six months or to any employment-related requesters for the previous two years.
If the investigation does not result in the outcome you seek, you can request that your statement of the dispute be included in your future credit reports.
You also can ask the credit bureau to provide your statement to anyone who recently received a copy of your report, although they may charge an administrative fee for this service.
Joint Credit Reports
Your credit report will contain only your credit and loan accounts. The exception is joint accounts shared between you and your spouse. Here, the account history will be reported on both your and your spouse's credit report. Similarly, if one spouse is an authorized user on the other spouse's account or one spouse co-signs another's account, the account history will be reported on both credit reports.
Basic Credit Report Notations
Late Payments
Each of the three primary credit bureaus uses a square with the numbers 30, 60, 90, or 120 in it. Accounts that have been paid completely on time will have a 0 (zero). You may see the words "OK" in green, or "status," and the notation "never late."
Charge-offs, Bad Debt, Placed for Collections.
When an account goes longer than 120 to 180 days without a payment from you, the creditor may decide that you are not going to pay. They "write off" your debt and take a tax deduction for it and sell it to a collection agency.
Account Closed by Credit Granter
This means that a creditor is worried that you may default on your debt and wants to keep you from accessing the balance of your credit line. If you have defaulted on one debt, it is likely that other creditors may take this step.
Account Balance
Simply: the amount that is currently owed on the account.
High Balance
This is the original or highest amount you have owed
on this account. Potential creditors sometimes look at
this to find out if you ever exceeded your credit limit for the account.
Date of Last Activity (DOLA)
This will be noted as "last updated" or "last activity" and is the date of last activity on the account. Often, this is the date of your last payment.
Risk Factor Codes
Each of the primary credit bureaus uses codes to provide a rationale for negative scoring actions. The chart below summarizes the codes used by each credit bureau. Chart via Credit Infocenter.
EQ = Equifax, TU = TransUnion, EX = Experian
Risk Reasons

EQ

TU

EX

Amount owed on accounts is too high

1

1

1

Level of delinquency on accounts

2

2

2

Too few bank revolving accounts

3

N/A

3

Too many accounts with balances

4

N/A

4

Too many consumer finance company accounts

5

5

5

Account payment history is too new to rate

7

7

7

Too many recent inquiries last 12 months

8

8

8

Too many accounts recently opened

9

9

9

Proportion of balances to credit limits is too high on

bank revolving or other revolving accounts

10

10

10

Amount owed on revolving accounts is too high

11

11

11

Length of time revolving accounts have been established

12

12

12

Time since delinquency is too recent or unknown

13

13

13

Length of time accounts have been established

14

14

14

Lack of recent bank revolving information

15

15

15

Lack of recent revolving account information

16

16

16

No recent non-mortgage balance information

17

17

17

Number of accounts with delinquency

18

18

18

Date of last inquiry too recent

N/A

19

N/A

Too few accounts currently paid as agreed

19

27

19

Time since derogatory public record or collection is too short

20

20

20

Amount past due on accounts

21

21

21

Serious delinquency, derogatory public record or collection filed

22

22

22

Number of bank or national revolving accounts with balances

23

N/A

23

No recent revolving balances

24

24

24

Length of time installment loans have been established

25

N/A

25

Number of revolving accounts

26

26

26

Number of established accounts

28

28

28

No recent bankcard balances

N/A

29

29

Time since most recent account opening too short

30

30

30

Too few accounts with recent payment information

31

N/A

31

Lack of recent installment loan information

32

4

32

Proportion of loan balances to loan amounts is too high

33

3

33

Amount owed on delinquent accounts

34

31

34

Length of time open installment loans have been established

N/A

N/A

36

Number of consumer finance company accounts established

relative to length of consumer finance history

N/A

N/A

37

Serious delinquency and public record or collection filed

38

38

38

Serious delinquency

39

39

39

Derogatory public record or collection filed

40

40

40

Payments due on accounts

N/A

N/A

46

Length of time consumer finance company loans have been established

N/A

98

N/A

Lack of recent auto finance loan information

98

N/A

N/A

Lack of recent auto loan information

N/A

97

98

Lack of recent consumer finance company account information

99

99

99