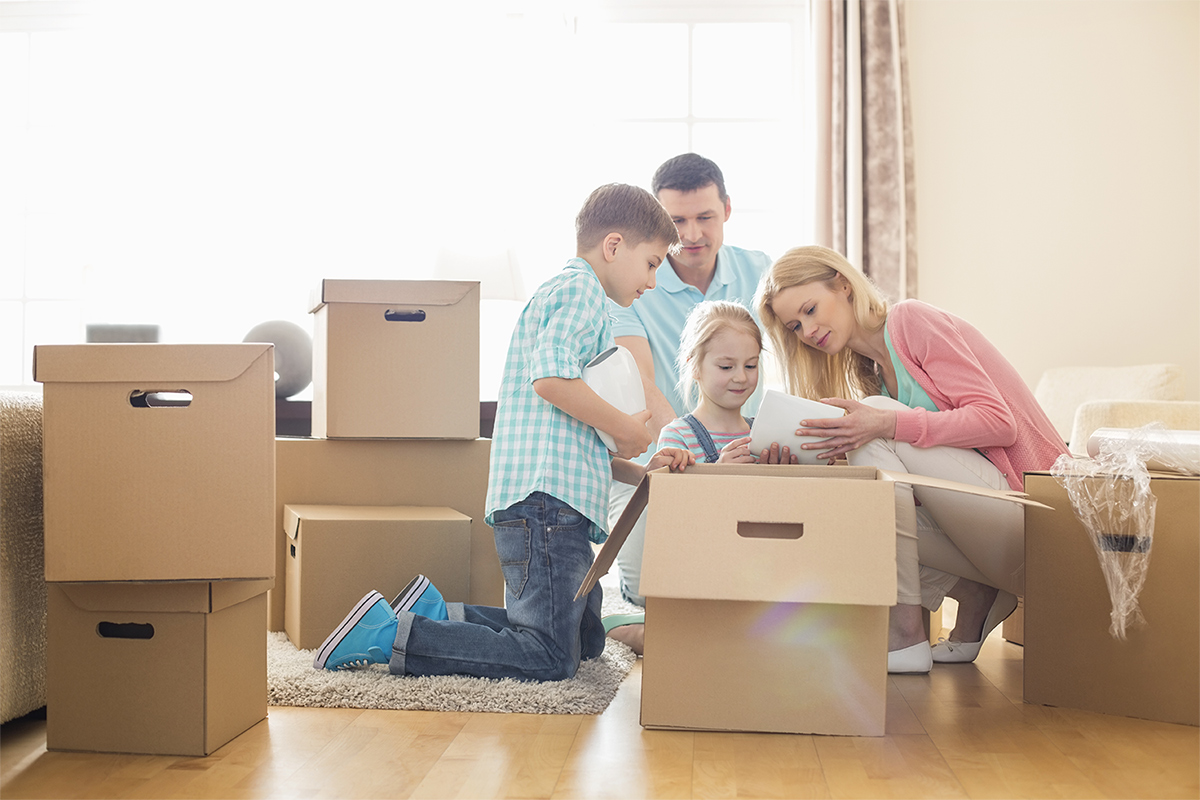 The Guide to Creating a Moving Plan

Get Started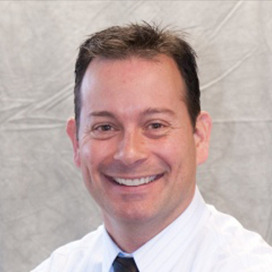 It's estimated that each year in the United States about 40 million people pack up and move house. Regardless of whether they're moving cross country, within the same state, or to a different continent, each one of them, like you, begins by scratching their head, looking at a house full of stuff, and wondering where in the world to begin.
It helps that a long line of people have gone before you, experienced this journey, and lived to tell the tale. In this practical guide to moving, you will find a moving timeline that gives an overview of the process, packing guidelines and some tips and tricks we've learned along the way to help your move go smoothly and efficiently.
3-4 Months Before the Move
Research and choose a moving option:
Once you have the moving date set in stone, you can begin the process of choosing how you are going to get your cargo from point A to point B. If you've decided to rent a truck and move goods on your own, then secure the rental ASAP. The peak months to move are June, July, and August. If you wait until the last minute to find a moving truck, you might find yourself surrounded by boxes and no way to move them.
If you have decided to hire professional movers, begin by researching. Ask neighbors and co-workers who have recently moved to see if they recommend a certain company. You can also research reputable companies online by reading customer reviews and feedback. Once you've narrowed down the list, start the conversation until you find a mover that is a good match.
Create an estimated moving budget:
To create a realistic moving budget you need to know the cost of the truck rental or moving company. Once that is secured, you can accurately estimate how much the remainder of the move will cost. Be sure to factor in moving supplies, gas, and gifts for friends and family who have helped along the way.
2-3 Months Before the Move
Inventory your possessions:
Now is the time to go through every drawer, nook and cranny of your home and look for items to sell, donate, or give away. It is best to start this process in an organized manner from the very beginning. Find an area in your home (basement, spare bedroom, etc.) where you can separate items into various groups as you inventory your possessions. Separate items you will try to sell into two categories, "Yard Sale" and "Online Sale" (if desired). Also separate items that you plan to give away to close friends and family versus donate to charity.
Schedule Yard Sale and Charity Pick-Up:
If you are going to have a yard sale, set the date now and schedule it on your calendar. This will give you the needed motivation to start de-cluttering your home if you know that the yard sale is set in stone. Contact any friends or family to help you. If you have children, enlist them the day of the sale to run a lemonade stand. Let them know any money they make can be used to purchase new toys once you arrive at your new home.
Many charities will pick-up items free of charge if you schedule in advance. Call whichever charity you have chosen and schedule a day and time for pickup.
One Month Before the Move
Change Your Address:
By this time you should know your new address and can begin to let others know. Typically, you will need to file a change of address with your credit card company, any subscription services, insurance company, investment company, cell phone provider, and friends and family. For mail forwarding, you can now change your address online through the postal service website. Visit usps.com for more information.
Accumulate Moving Supplies and Begin Packing:
You are at the point where you can begin to pack non-essential items that you won't need over the course of the next month. Unless you can afford the extra expense, you do not need any fancy packing supplies. Simple packing tape, sturdy cardboard boxes and permanent markers will do the trick. Ask friends and family for boxes and don't forget to call local businesses to see if they are willing to set any aside. If you prefer to buy boxes, factor the additional cost into your moving budget.
Contact Companies to Stop Service:
Now is the time to contact any utility company that services your home and let them know the final date of usage. This includes electric, water, gas, telephone, cable, Internet, lawn care, trash collection, and sewer. If you are moving within the same service area be sure to also arrange startup services.
One Week Before the Move
Schedule Cleaning Services:
Unless you have stipulated differently in your real estate contract, you are most likely liable to clean the house before departing. Whether or not you hire professional cleaners or do the cleaning yourself, this is often the forgotten factor when moving. If you are personally responsible for the cleaning, make sure you do not pack your cleaning supplies.
Create a Moving Inventory Sheet:
The day of the move is going to be hectic. One of the most frustrating things that can happen is to arrive at your new home and find that you are missing a box, most often a box that holds precious or sentimental items. As you are packing and stacking boxes, create an inventory that can be checked as movers walk out the door. Your inventory should also include all large and small furniture items that are not packed in boxes.
Clean Refrigerator and Freezer:
A few days before you move, go through your freezer and refrigerator and either toss the contents or give them away to friends and family. Make sure you have ample time to defrost the freezer and completely clean the refrigerator. On the day of the move your refrigerator should only contain beverages and snacks to be consumed that day.
Moving Day
Remove All Remaining Personal Items:
When you awake the morning of moving day, be sure to remove all bed linens and curtains that you are taking with you. Don't forget to snatch up all toiletries after you have finished getting ready and wipe down the bathtub, sink and toilet. Place any soiled towels in a plastic bag and toss in your vehicle. Be sure to leave a roll of toilet paper in all of the restrooms as a courtesy to both movers and new residents. Hand sanitizer is also appreciated!
Designate a Moving Supervisor:
With the number of people coming and going, there needs to be one moving supervisor who is calculating boxes, checking inventory, and watching out for any dropped boxes or damage. Even if you are moving with the help of family and friends, it is helpful to have one person who is in charge and functioning like a moving coordinator.
Stage a Final Walk-through:
Once everything is loaded onto the moving truck, do not let anyone leave until you have done a quick and thorough walkthrough of the entire house. Check every closet, restroom and drawer to make sure you have left nothing behind. Once it is clear, give the go ahead for the truck to roll out.
Packing Guidelines
Pack (and unpack) Room By Room
This may seem like common sense, but you should only pack items in a box from the same room. This means that if you are packing your daughter's bedroom, don't stick dad's tools in the boxes. This will make unpacking on the other end much easier as you can simply divvy out the boxes to the correct rooms, open them up and put items away.
Differentiate Small Items
Do you remember the last time you flew and the flight attendant warned you to carefully open overhead bins as items may have shifted and moved? The same principle applies to moving. The easiest things to lose are the smallest items. A great way to find smaller articles is to purchase brightly colored tissue paper and use them as wrapping paper. It will be easy to find the neon pink in a sea of gray newspaper!
Label ALL Boxes
You cannot over-label when it comes to moving boxes. Clearly and legibly write the appropriate room on the box. There is no need to buy specially colored moving tape for this; a permanent marker works just fine.
Correctly Pack the Box
A good rule of thumb to follow is this: heavy items on the bottom, medium items in the middle and light, fragile items on top. If you are packing a library of books, this can be a great way to spread them out. Place a few books in the bottom of multiple boxes and then pack lighter items on top.
Keep Track of Accessories
Nothing says frustrating like an exhausted individual after a long day's move, trying desperately to put together the bed frame, only to discover that the nuts and bolts are nowhere to be found. Keep track of all accessories and hardware by either affixing the items directly to the source or placing them in labeled plastic bags.
Tips & Tricks
Appreciate People Who Are Helping You Move
Very few people move without help from friends and family. Be sure to keep plenty of snack foods and beverages on hand for the day of the move and budget money to purchase gift cards or tokens of appreciation for friends and family who went above and beyond the call of duty. Providing a pizza lunch or dinner is always a good idea!
Designate a Moving Coordinator
Just as a bride looks to a wedding coordinator to handle all of the details, a family should designate an individual to take charge of the move. Whether this is the husband, wife, partner, grandparent, or somebody else, the entire move will flow easier if there is one leader.
Leave No Box Unpacked
It can be very frustrating for both movers and kind souls who are helping you relocate to show up at your home and find articles strewn around the house that still need to be packed. For the courtesy of all those involved, by moving day everything should be packed and ready to go.
Leave the Heavy Lifting
Books can be the bane of movers. Be considerate when packing your boxes and try to distribute heavy items. If some boxes are particularly heavy, then it never hurts to label them as such and warn movers and helpers.
Protect Your Mattresses
Use old fitted sheets to cover your mattresses on moving day. This will keep them free of any dirt or stains and protect the padding.
An important note: The information in this guide is NOT legal advice and therefore should not be relied upon when making any home buying decisions. Readers should consult with their own attorneys for legal advice specific to their situation.