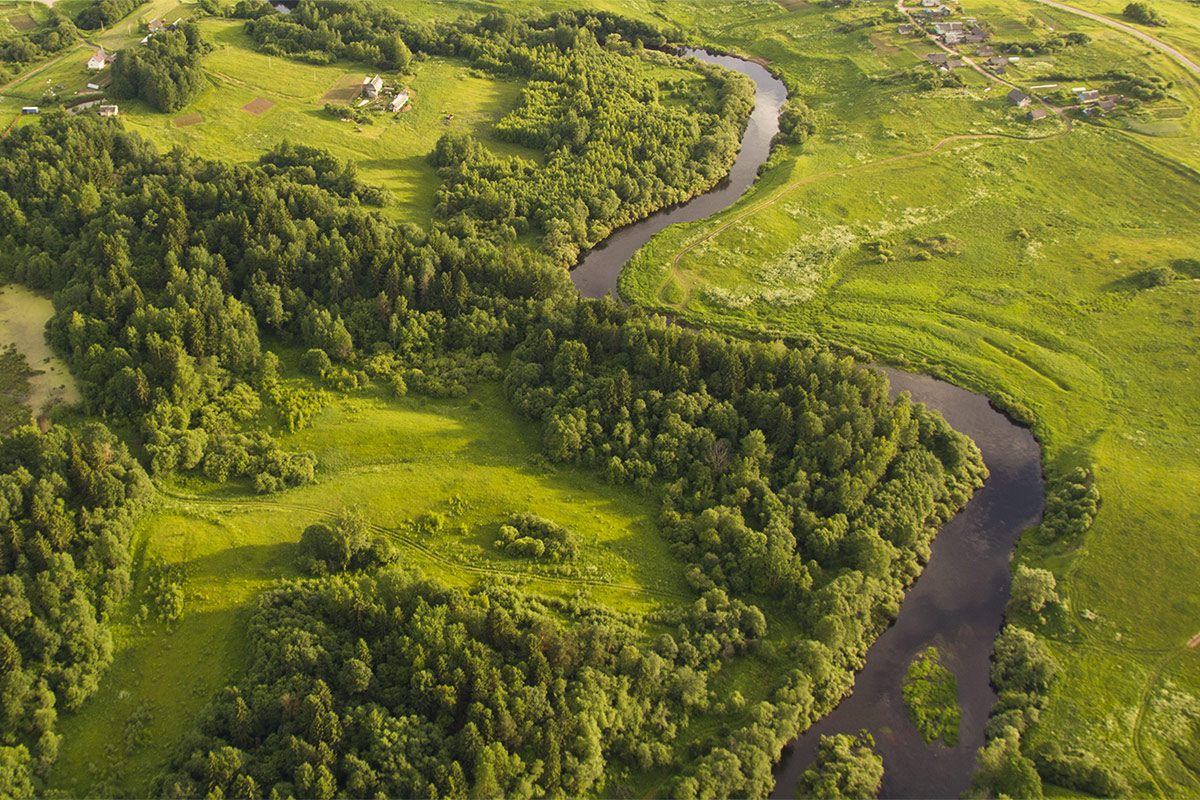 The Ultimate Green Home Buying Guide

Get Started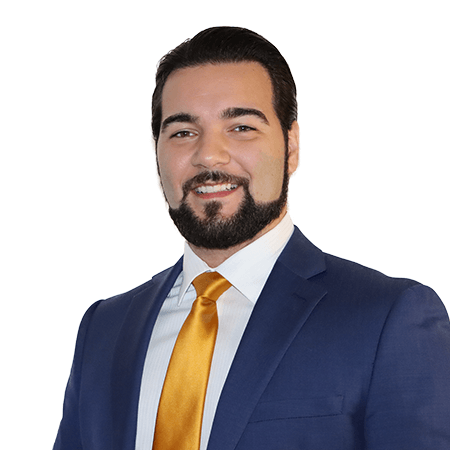 For many, going green isn't a fad so much as a way of life. Not only can it save you money, but it contributes to national and global sustainability efforts. So when the time comes to start the search for a new home, it makes sense to look for one that fits your lifestyle and your values. In this guide, we'll cover everything from finding a green real estate agent to renovating an energy inefficient house.
Define what you mean by "green"
The first step toward buying a green home is defining what exactly a green home means to you. It's important to have a clear vision so you can communicate with others more easily and find your dream home quickly. The best way to find out what a green home means to you is by asking the question, "What is most important to me?"
In all likelihood, your answer will be one of the following:
Saving on energy costs
It's no big secret that green homes are more energy efficient. Since greater efficiency means lower costs, a green home is appealing to many buyers strictly from a financial perspective.
Using non-toxic materials
For many, a green home means a healthy home. And since many types of construction materials contain chemicals and toxins that slowly make their way into the indoor air, choosing non-toxic materials can be important for your health.
Having a sustainable home
To others, a green home is built and can run efficiently without negatively impacting the environment
It's entirely possible that you value all three factors equally—and that's fine. The point here is that by defining your green home at the beginning, you'll know exactly what decisions to make later on.
Find a green real estate agent
Once you know why you want a green home, the next step is finding a real estate agent that specializes in what you want. It's possible to find a green home on your own, but real estate agents find them for a living, and will therefore have knowledge and experience that you don't. Having one as an advisor throughout the process can save you stress, time, and money.
Locating Agents
In a perfect world, you would be able to get a referral from someone you know. If that's not possible, then you're going to have to do your own research. The Internet will be your friend here.
EcoBroker is a popular website for green agents. If that doesn't work out, search for green real estate agents in your area. It might take some digging, but eventually you should find a few to choose from.
Selecting an Agent
Now that you (hopefully) have several agents to choose from, it's important to take the time to assess each of them properly so you make the right decision. This step isn't much different from how it would be with a regular real estate agent.
Experience
Having a seasoned professional on your side is almost always a good thing. Someone who has experience working in a certain area and price range for a long stretch of time will typically be very helpful. Just make sure they haven't become complacent. Being young doesn't necessarily mean someone is less competent. It's possible a newer agent who recently underwent training will have more up-to-date knowledge.
Past issues
Double check (either online or via phone) with your state's regulatory board to make sure your agent hasn't received any disciplinary action.
Credentials
Aside from the many other certifications a real estate agent might have, you should check to see if they have earned The National Association of REALTORS (NAR) Green Designation. This provides specialized training in green/sustainable buildings and signals a knowledgeable agent.
Recent clients
Find out who your potential agent's former clients are and give them a call. It's a quick and easy way to see if they had a positive experience. Don't feel weird—it's not unreasonable or uncommon to ask an agent for a short list of references.
Current listings
Another quick way to find out if an agent is a good match is to see what homes they are currently selling. Most agents have their current listings available online.
Market engagement
You want an agent who is actively engaged with the market. Can the agent talk freely about different properties in the area? If they seem to have a deep understanding of various homes at their fingertips, they are probably a good call.
Awards
If your agent is an award winner, it's usually a sign that they are good at their job. Any award from the NAR is especially noteworthy.
When you have whittled down the agents to a select few, it doesn't hurt to go to an open house of theirs—even if it's not for a house you're interested in—to perform an in-person ocular pat-down.
Look for signs the home is green
So you and your new green real estate BFF have found a home you're interested in. Awesome. The next step is to get in there and figure out if it's the real deal. While you're doing a walk through, check on the following things to make sure the home is actually green.
Appliances
Appliances are out in the open, so it's easy to take note of the brand to see how energy efficient they are (look for Energy Star certified models). Even though some of the appliances could move out of the home with the sellers, they're still a good indicator of how committed the sellers have been to a green lifestyle and how efficient the home already is.
Windows
Windows are important—old or drafty ones can drastically increase your energy bills and they typically cost thousands to replace. Save yourself the cost and look for double-pane and low e-glass windows. Smart glass is another option, but it's a new technology and may be expensive.
Lighting
Energy efficient light bulbs have been around for a while now. Light emitting diodes (LEDs) are easily the most efficient bulbs on the market, but even compact fluorescent lights (CFL) are still more efficient than traditional incandescent bulbs. The prices of both have become very reasonable, so if the homeowner didn't bother to spring for one of these, then it might mean other areas of the house are less than green.
Location
While the location of your home might not directly affect how green it is, it will affect your overall environmental footprint. If you live 30 miles from work or stores, you'll have to drive every time you need to pick up milk or hit the bank—and use plenty of gas in the process.
Size
If all factors are equal, a smaller home will use less energy than a larger one. It's pretty simple—with less space to heat and cool, your heating and air conditioning don't have to work as hard to do their job. While everyone has personal preferences when it comes to the space they want for their families, reconsidering how much space you really need could save you money.
HVAC
There are many energy efficient HVAC (Heating, Ventilation, and Air Conditioning) systems currently available, from high efficiency units to full-on geothermal systems. Your best bet will be to take notes on what brand/model the house has and do your research later on.
Insulation
Insulation is tricky because it's hiding behind walls. It's also an extremely important aspect of your home, as it can greatly affect your utility bill. In order to get a proper evaluation, you'll need to get an energy audit on the home.
Does it make use of renewable resources?
Does the home make use of solar, wind, or geothermal energy? If it does, it's definitely a good sign. If it doesn't and you think you could be interested in installing any of these at a later date, find out why not.
Is it LEED certified?
The non-profit U.S. Green Building Council's Leadership in Energy and Environmental Design (or LEED) is a third-party that can certify that a home was designed and built with eye towards "energy savings, water efficiency, CO2 emissions reduction, improved indoor environmental quality, and stewardship of resources and sensitivity to their impacts." In other words, it tells you how green the home is.
Get an energy audit
If the home isn't LEED certified, you can have an energy audit done. Kind of like a check-up for a home, an energy audit is an assessment of the home's energy efficiency. A professional technician will check various aspects of the home and let you know where and how it could improve. The cost depends on the size of the home, but will usually be $300-$500.
Look at the property
Outside of the home, aside from potential sources of renewable energy, it's important to note how the house makes use of the land. The way it's oriented to the sun can greatly affect heating and cooling costs. Ideally, the longer axis of the home would run East to West in order to make the most of morning and evening light.
It's also worth noting what kinds of plants are in the yard. While not all non-native plants are unsustainable, many of them are not perfectly suited to their current habitat and will require more water, or else crowd out native species.
What is the seller like?
A home is a reflection of its owner, so you should be taking just as close a look at the seller to find out to what degree they've cared about going green. This part might be tricky if you're both working through real estate agents, but you can always ask your agent to pass on some questions.
What is the break-even point?
Whether getting a return on a green home is one of the main draws for you or just a nice perk, it's good to know where your break-even point will be.
Depending on your local market, you may end up paying more for a house with green upgrades than you would for a comparable, non-green property. Though that means you'll see savings on your monthly energy bills right away, it may take a number of years before they catch up to the premium you paid.
Every home is different, so it's hard to say with certainty when you will start to see a return. However, the general rule is that the longer you stay in your home, the greater the chance of savings. For the most part, it's safe to say that if you don't plan on moving for over ten years, your green home will be a worthy investment. If you think you'll move in five years or less, you may not see a return.
Know what it takes to make the case for a green home to a lender
Once you've settled on a house, all that's left to do is figure out the best way to go about financing your green home. Fortunately, conventional energy efficient mortgages (or EEMs) were created to incentivize purchases like yours.
An EEM is a loan that credits a home based on its current energy efficiency. In order to prove how energy efficient your home is, you'll have to get an energy rater to conduct a home energy rating using the Home Energy Rating System (HERS). An EEM gives lenders the power to extend the borrower's debt-to-income qualifying ration, so that they can take out a larger loan for their home (up to 15% of the home's appraised value).
Green Renovating
Tracking down a house that meets your family's needs, doesn't break your budget, is in the right neighborhood, and meets your green needs can be pretty difficult. Ultimately, if you find yourself in a position where you need to compromise, everyone knows that "green" is a little farther down the priority list than "affordable." Of course, that doesn't mean you can't go green after the closing.
Green renovations can seem extra intimidating, but between finding a good green contractor to help with the hard stuff and factoring in tax incentives and special financing, the process may be more manageable than you think.
Materials
We've already talked about windows, appliances, and light bulbs—that is, the things that can minimize your energy use. If your primary concern lies with cutting costs and upping efficiency, making upgrades in these areas should be at the top of your projects list.
However, if you're making more substantial changes to your new home, it will definitely be worth your time to pay attention to the actual materials you use and the impact they have on the environment, both indoors and outdoors.
Insulation
One of the most effective insulators on the market, polyurethane spray foam, is also a non-sustainable petroleum-based product. Meanwhile, one of the most popular, fiber-glass, has been known to cause breathing problems. If neither tradeoff is okay with you, there are plenty of eco-friendly options that also do a great job at insulating your home.
Cotton insulation. Cotton is a popular option made from industrial scraps and old denim that would otherwise just be thrown out. It's treated with safe flame retardants that also prevent mold growth.
Cellulose insulation. Cellulose is made from recycled newsprint and can be applied in various methods and densities. It also comes treated with flame retardants, and is typically more effective than fiberglass at about the same price.
Wool. Wool isn't just for wearing—it also makes for a natural, renewable insulator. It's naturally fire resistant and reacts well to moisture. Plus, since there's no special equipment or dangerous installation, it's DIY-friendly.
Paint
If you've ever painted a room or been in one that was recently painted, then you probably noticed the very distinct, very strong smell. That's the smell of VOCs, or the volatile organic compounds that keep the paint solvent and cause breathing problems and headaches—and they can stick around for months after the drop cloths have been rolled up.
The solution? Low VOC or VOC-free paints. Luckily, plenty of options have popped up over the last few years. If you want the color range of a major paint manufacturer, Benjamin Moore offers both Aura, a low-VOC paint, and Natura, a zero VOC paint. Meanwhile, if you're concerned about price, Colorhouse offers VOC-free paint in a limited color range for around $35 a gallon.
Flooring
Traditional hardwood is the gold standard these days, and with the dyes and glues in many commercially available carpeting also emitting VOCs like formaldehyde, it's easy to see why. Unfortunately, since most species of trees used for flooring take decades and decades to reach maturity, many worry about sustainability.
Bamboo. Bamboo neatly side-steps the issue of sustainability. The plant isn't killed during harvest and takes just three to seven years to grow back. Bamboo flooring is also durable, easy to clean, and comes in a wide variety of colors and stains.
There are a few potential drawbacks. Since the bamboo industry is still widely unregulated, the quality can vary. For instance, some manufacturers, especially cheaper ones based in China, use formaldehyde in their binding agent. Always research the manufacturer before you buy.
Cork. Like bamboo, cork is more sustainable than hardwood. It comes from the bark of cork oak trees, and can be harvested without damaging the tree. It makes for a soft, warm, easy-to-clean flooring material. Thanks to cork's natural properties, it's also a great insulator. However, those properties do come at a price. Heavy furniture can leave behind imprints, and cork tends to scratch easily.
Reclaimed wood. If you're really set on wood, you can still get the floors you want while bypassing the lumber industry. Reclaimed is a fancy way to "recycled," or an even fancier way to say "used." In most cases, this wood comes from old barns, warehouses, and other unused structures. Its age has an additional benefit: it's often even more durable than new hardwood.
Availability is the one downside. Reclaimed wood flooring can be difficult to harvest, so odds are good it will be pricier than new hardwood.
Linoleum. Shocked? Today, when most people say "linoleum," they really mean vinyl or other synthetic floors. Real linoleum (which was considered a luxury material when it was created in the 1860's) is composed of linseed oil, resin, wood flour, cork dust, and mineral pigments—and that's it.
That makes it durable and biodegradable, and since the pigment runs all the way through, scratches and stains can be buffed out and refinished.
Counters
Hardwood is to floors what granite is to countertops, popularity-wise. While granite isn't quite as controversial, it is still a fairly limited resource. Plus, it's expensive and requires extra maintenance. There are greener, cheaper, and easier-to-maintain options out there, and here are a few of them.
Recycled glass. You don't get much greener than this. To create it, glass is mixed with a binder to create something that looks very similar to stone. One manufacturer, Vetrazzo, says as much as 85% of their countertops are made from recycled glass.
Wood. If you treat it correctly, wood counters (especially butcher block) are a great option. Bamboo and reclaimed wood are popular options for the greenest of the green.
Paper. Surprise—recycled paper makes a great countertop once it's been saturated with the right resins and pressurized. The primary manufacturer, PaperStone, offers a wide range of colors.
Green contractors
Unless you're planning to DIY your entire renovation, you're going to need to hire a contractor to manage your larger and more complicated projects. This is where a green contractor, who specializes in green and energy-saving construction and installation methods, will come in handy.
A green contractor will be able to answer questions you have about your project and recommend materials and improvements that may not have occurred to you. Though there isn't any official certification process for green contractors, there are plenty of independent courses and certifications. Look for a contractor who has been accredited from at least one source and is knowledgeable about the materials and processes they'll be working with.
Of course, a green certification doesn't necessarily mean a contractor is the right one for you. Like with any contractor, you have to be careful that you are getting exactly what you pay for. Here are some red flags you should watch out for:
He bids low.
Before you sign a contract, shop around for estimates and bids from at least three different contractors. Not only does this give you choices, but it gives you a better idea of the real cost of your renovation.
Once you have options, avoid going with the lowest bid, especially if it's lower than the others by a significant amount. No contractor is going to take a pay cut, which means they're probably saving their money by using cheap labor or materials.
He asks for too much money upfront.
Asking for a percentage of the agreed-upon amount upfront is standard, but be leery of anyone asking for more than a third. Contractors need cash to get the project started, but the more money a shady contractor asks for (and that you give them), the less incentive they have to finish the project.
Generally 15% of the total payment upfront is acceptable. Also avoid finishing payment before the job is completed, or risk the contractor prioritizing still-paying jobs over yours.
He doesn't want to sign a contract.
Contracts protect the interests of both you and your contractor. If yours dodges signing one, you may want to reevaluate your choice. Not only will a contract help keep a time frame and payment schedule in place, but it can also help keep you from getting shorted on supplies, whether in quantity or quality.
He has subcontractor issues.
If your contractor is constantly making apologies for bad subcontractors, don't assume he's blameless. Part of a contractor's job is knowing the best people to hire and managing them once they are hired, which means that he's the one you should hold accountable for shoddy work or poor behavior.
He acts unprofessionally.
If your contractor starts late and leaves early or never returns your calls, address these issues quickly. Sometimes, it's easy to explain away problems by blaming other jobs or paperwork, but if they keep happening, you're not getting what you're paying for. If you have a bad feeling about your contractor, you would do well to move on.
Incentives For A Green Renovation
You're probably already well acquainted with the environmental benefits of going green (as well as the benefits to your energy bills), but it might surprise you to learn that there are many government programs available for people like you.
Since energy efficient homes waste fewer resources, create less pollution, and place less of a strain on infrastructure, many state and city governments want to incentivize green upgrades, to the point of offering tax cuts and rebates.
Appropriately, the availability of these sort of incentives depends on the state—and the city—you live in. For instance, in New York City, you can get a sales tax exemption for both the equipment and services involved in installing a solar energy system. In Connecticut, meanwhile, upgrading to an Energy Star certified natural gas boiler can get you a $750 rebate.
While you're in the planning stage of your renovation, be sure to do your research and check energy.gov or this map for residential programs that may apply to you.
Regardless of where you live in the United States, though, there are a few federal-level tax credits that may be helpful, so do your research before you make your choices.
Financing your home renovation project
Even with tax incentives, making any significant changes to your new house is likely to be expensive. Luckily, if you plan ahead, there are ways to finance your projects right alongside your new house.
Keep in mind that program availability may depend on the state you live in or the lender or bank you approach.
203k mortgage
These are designed especially for homebuyers who plan to do renovations, large or small, on the property they're purchasing. They work by allowing you to qualify for a loan large enough to cover the renovations, in addition to the house as-is. Since mortgage interest is tax-deductible, this can actually be cheaper for some people than paying for improvements with a separate loan.
The process of applying for and closing a 203k mortgage can be more involved than usual, though, since you need to get your plans, budget, and quotes finalized prior to closing on your loan.
Energy improvement mortgage
With this loan, borrowers outline the green changes they plan to make after buying the home. This includes many of the things we've talked about, like double paned windows, better insulation, and tankless water heaters. It doesn't require the borrower to make a larger down payment, but rather uses the utility bills to finance the energy efficient improvements. Just like an EEM, a home energy rater must evaluate your home before the lender determines how much to lend you.
FHA EEMs
As they do with other loans, the Federal Housing Administration (FHA) insures EEMs, encouraging lenders to make loans to people who normally wouldn't qualify. The FHA version doesn't offer quite as much as the conventional EEMs, but it is still a useful option. You can borrow up to 5% of a) the value of the property, b) 115% of the median area price of a single family home, or c) 150% of the conforming Freddie Mac limit for that area—whichever is the lowest.
VA EEMs
Past and present military personnel can take advantage of this program and finance energy efficient renovations. It's the same as a regular EEM in that it allows the borrower to roll the renovation cost into the loan. Energy improvements are capped at $3,000-$6,000 with a VA loan.