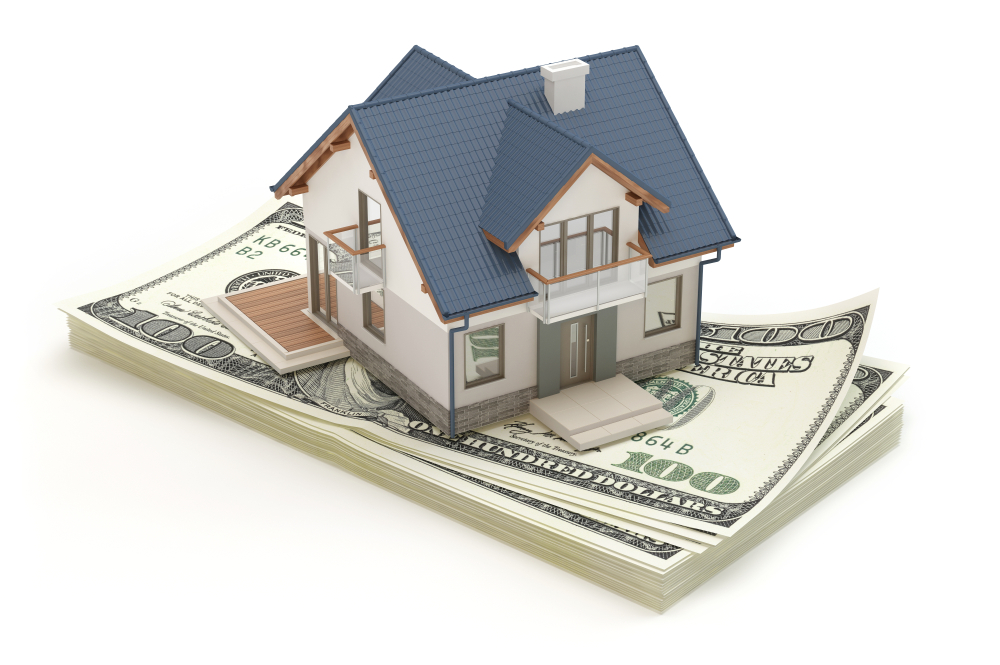 For many, the American dream is still to own one's home.  To achieve this, prospective homeowners will save their money, try to keep their credit report clean and obtain a mortgage to do so. But others will purchase their homes with a cash payment.
Believe it or not, this method is on the rise.
Recently the lack of quality homes for sale has created higher competition in the housing market and in order to make their bids more attractive, many homebuyers are offering cash—often above the asking price.
In the second quarter ending on June 30, almost 38 percent of condominium sales and U.S. single-family homes had been conducted through all-cash transactions, according to RealtyTrac. For some, this came as bank lending standards have become stricter and a smaller inventory for potential buyers has given those paying with cash an advantage said Daren Blomquist, a RealtyTrac vice president.
Once done by institutional buyers, these cash purchases are now being transacted by individual buyers. They are arriving at closings with certified checks for the house's full amount (sans a mortgage).
And it's happening across the country.
"It's truly a national phenomenon," said Sam Khater, CoreLogic's deputy chief economist. "The share of cash sales is higher than normal in many parts of the country that never had a housing bust, like the rural heartland states of Oklahoma or Missouri."
Whether you're a buyer relocating, downsizing, seeking a distressed property or facing credit challenges, these cash sales may be worth exploring if you can afford to do so.
Here are a few reasons why.
Quicker process
For both the buyer and seller, a cash deal speeds up the process of home-buying. Without a loan, say goodbye to paperwork and mortgage loan approval process delays. It also alleviates the potential for a mortgage loan denial and for the buyers, a cash purchase will also eliminate the requisite loan document gathering and the search for a lender.
Lower Costs
Along with this faster process, cash homebuyers will undergo lower closing costs. In the long term, they will also pay a lot less for a home as no loan equals no interest payments. This can bring buyers a greater piece of mind without these financial concerns as well the security that comes from knowing they already have home equity.
Should an emergency occur, a homeowner can obtain cash by drawing against this equity. Furthermore, no one can take their home away from them should a disaster occur, such as losing a job or undergoing an injury. This complete ownership also removes the potential loss of one's home to foreclosure.
Avoid risk of low appraisals
Along with less paperwork, for potential home owners, obtaining a home appraisal typically can be inconsistent as lenders can define a home's worth by comparing it versus similar sales in the neighborhood. This could be brought down by a lower home sale. From this, the lender could then cut the loan amount after a price has been agreed upon.
Should the loan be lower than expected, the buyer may not be able to afford buying the home.
With all-cash purchases, the buyer can avoid this potential deal-breaking appraisal as he avoids the mortgage loan application process.
Preference for cash buyers
Many sellers prefer working with cash buyers. Why? The sale is likely to be a smoother one.
Sure a buyer may arrive to meet with the seller with preapproval for a mortgage, but he could still be denied by a lender. This comes amid numerous reasons such as challenges to prove employment or to obtain a personal loan. This process can sometimes prove frustrating to sellers and by dealing with cash buyers, they may be willing to negotiate the price, the closing and possible repairs—just to name a few.  In response, cash buyers can save money on closing costs, bank appraisals, no mortgage applications and fees, and title insurance.
For many prospective home buyers, a cash purchase can be intimidating. But with the aforementioned reasons, if you can afford to do so, there are benefits. And in the end, who doesn't want an easier, less expensive process to own a home?

---
Filed Under: mortgage-interest-rates