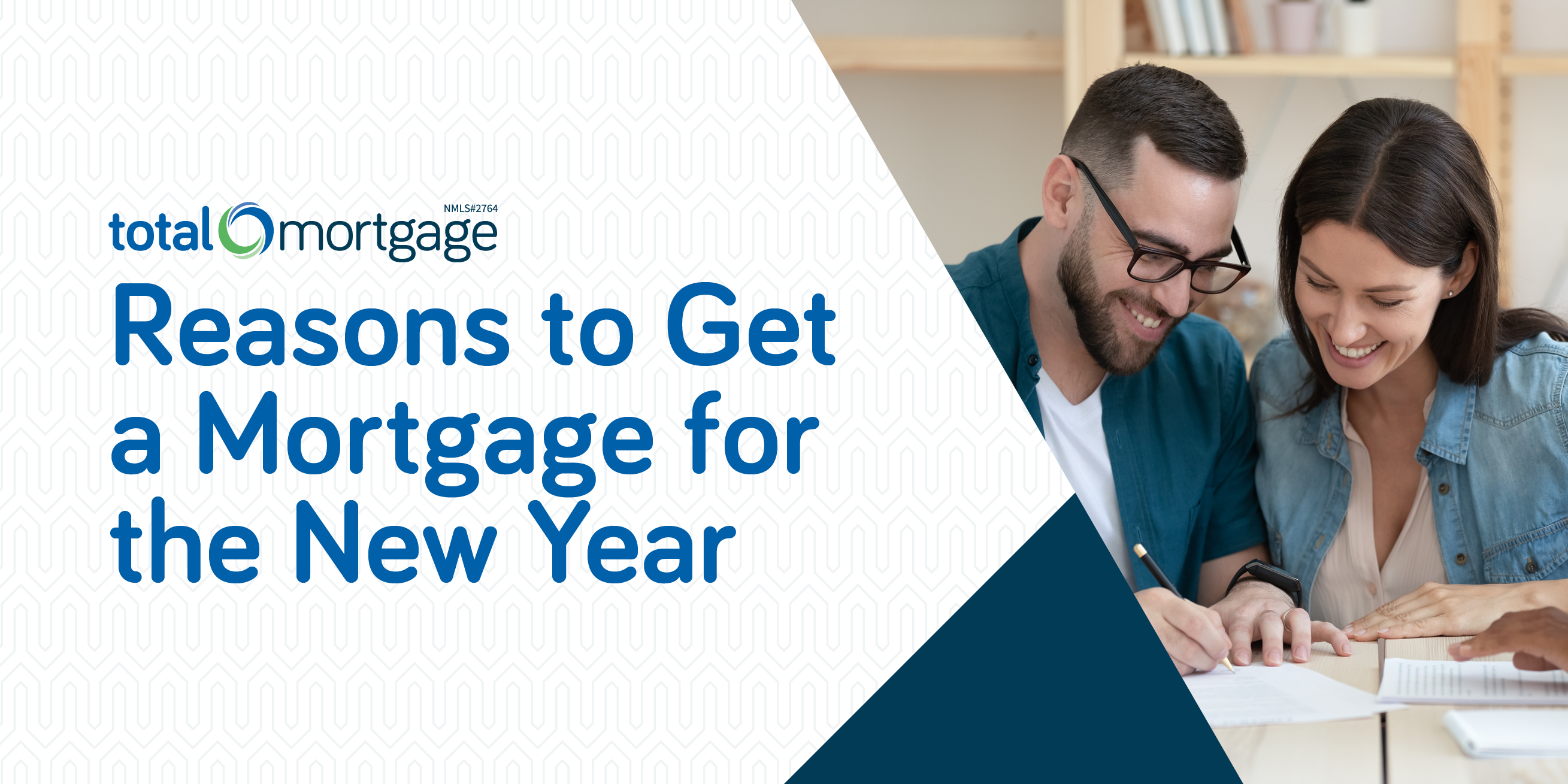 With every New Year, you may find yourself considering homeownership as a future goal. Whether you're looking to get a mortgage now or in several months, it's never too late – and in many cases, the home-buying process may be faster than you think.
In this article, we'll outline just how quickly you can close on a mortgage and the benefits of doing so at the start of a New Year.
How Fast Can I Close on a Mortgage?
If your goal for the New Year is to close as soon as possible, it's important to understand the steps of the mortgage process and the timeline that they generally follow. According to Zillow, closing on a mortgage can take anywhere from 30 to 45 days on average. Of course, every situation is different and will depend on the homebuyer, the lender, and other parties involved.
With Total Mortgage, however, you can learn your mortgage qualifications in minutes, get pre-approved with a dedicated loan expert, and potentially close in 21 days or less*. This is thanks to Total Mortgage's GreenLight program, which allows loan officers to accurately set home-buying expectations and approve their borrowers for a fast home search.
If you're interested in learning more, Total Mortgage has loan experts across the country who would be happy to help.
What Are The Benefits of Closing in January?
Closing on a mortgage at the start of a New Year could have significant benefits. To make sure you're well-informed, we've outlined some of them below.
Financial Benefits of an Early Close
Timing. Closing on a mortgage at the beginning of the year may allow you to better organize and time your monthly payments. If you close on a mortgage in January, for example, your first mortgage payment may be due in March, giving you more time to save the necessary funds.
Tax benefits. Buying a new home early in the year entitles you to tax deductions that can save you tons. Here's a quick rundown:
Closing cost deductions let you claim the points or origination fees on your new loan, but it only applies to the year you closed the loan. Close now, or wait a whole year.
Mortgage deductions allow you to deduct your mortgage interest. This works out well for newer homeowners since early mortgage payments tend to go primarily toward interest.
Property taxes are deductible, too. This means that going forward, you will be able to claim property taxes on your income tax.
Personal Benefits of Closing Around the New Year
Enjoy a new home for the holidays. Depending on the timing, you may not be completely settled in at your new home right away. But once the keys are in your hand and the boxes have been delivered, the pressure's officially off. Unpack at your own pace and enjoy the holidays.
Beat the colder months of the year. Winter doesn't officially start until December 21, so if you live in a chillier part of the country, a fast closing can be valuable. By working with an efficient lender you can trust, you may be able to close before the worst of winter hits and moving turns miserable.
Get a fresh start for the New Year. You could always have your "fresh start" on January 17, 28, or even in February, but it's just not the same as waking up on January 1 in a new home.
Getting Started With Total Mortgage
If you'd like to learn more about Total Mortgage's loan products and 21-day GreenLight program, get in touch with a loan expert today.
---
Filed Under: mortgage industry enws, mortgage monday