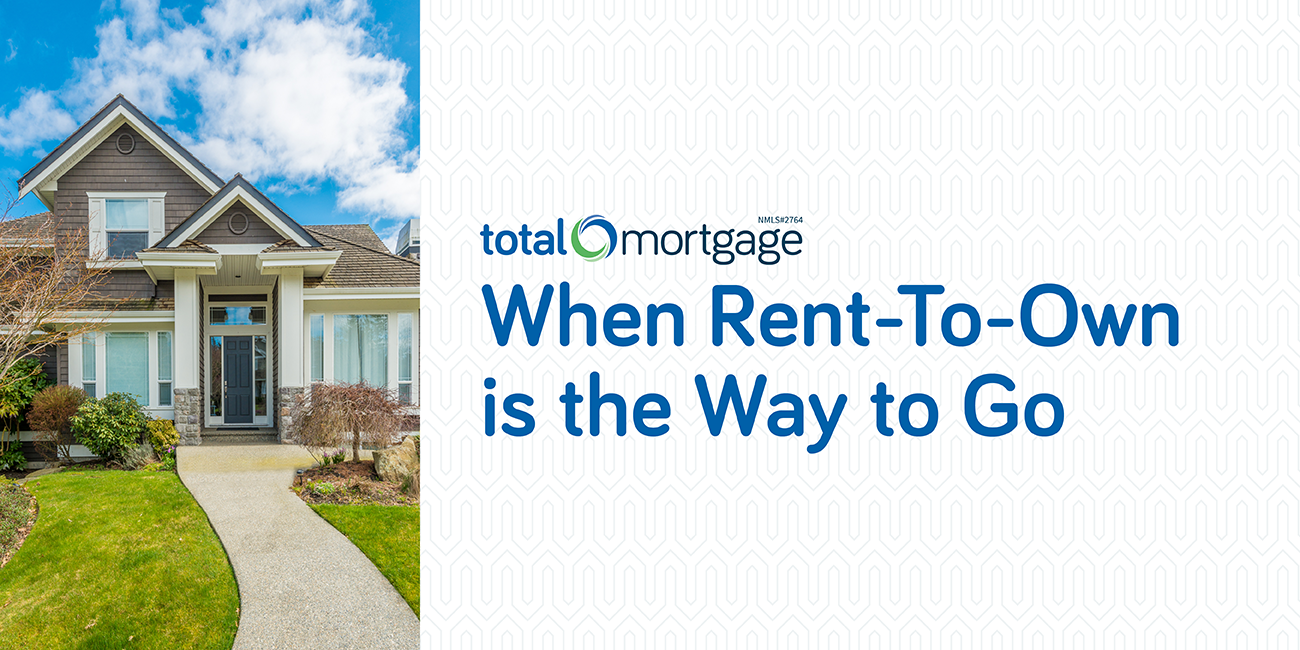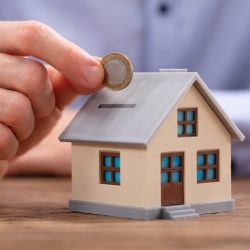 Do you ever wish you could test drive a house before making a purchase? Well, you can with rent-to-own homes! Whether you're not 100% committed to the area or need some time to boost your credit score, rent-to-own allows you to dip your toes into homeownership as a renter first.
Rent-to-own may be an attractive option to some, but it's not for everyone. Here's what you need to consider before signing a rent-to-own agreement.
What Is a Rent-to-Own Home?
A rent-to-own home is a contractual agreement that allows tenants to rent a home and potentially purchase the property when their lease is up. The contract includes the purchase price and the length of the agreement, which is usually between one and three years.
A portion of each rental payment, which may be higher than fair market value, goes toward the home purchase. A non-refundable "option fee" of 2% to 7% of the home's purchase price may also be included in the contract, which is paid to the seller for giving the tenant the option to buy the property.
How Does Rent-to-Own Work?
When you're getting a rent-to-own home, there are two types of agreements: a lease-option agreement and a lease-purchase agreement.
A lease-option agreement

gives tenants the option to purchase a rent-to-own home but requires them to pay an option fee. This can be attractive to renters who aren't sure if they want to commit and gives them extra time to decide whether or not they want to buy the home. While this gives you the freedom to walk away at the end of your lease, you lose your option fee and the portion of your rent payments that were set aside for the

down payment

.

A purchase-option agreement

operates similarly to the lease-option agreement, but you must purchase the home at the end of the lease. When you sign the lease, the contract will either stipulate the purchase price of the home or give an appraisal date and agree upon a price afterward. The tenant is required to secure a mortgage for the home by the end of the lease.
The type of agreement you choose depends on the market and your personal circumstances. If home prices are rising, it may be a good idea to agree upon a price before it goes up. However, you should never rush into a purchase-option agreement if you aren't 100% sure you want to buy the property.
Benefits of Rent-to-Own
Here are the pros of rent-to-own homes.
You can test the home before buying.

A lease-option agreement gives renters the flexibility to live in a home and decide later on if they want to buy.

You can start building equity.

Rent-to-own allows renters to start building equity before making a purchase. The contract will typically specify how much of each rent payment is set aside for the home purchase. For example, if your monthly rent is $2,500 and the contract says that $500 will be set aside each month, then you'll have $18,000 saved by the end of a three-year contract.

You have time to improve your finances.

If you decide to purchase a rent-to-own home, then you'll have time to improve your financial situation before applying for a mortgage. By saving money to go toward your down payment, paying down debt, and taking steps to increase your

credit score

, you could potentially receive a more favorable mortgage interest rate.

You can lock in a price.

In a market where prices are increasing, locking in a price on a rent-to-own house could potentially save you money. However, if prices are decreasing or have remained the same, you may want to get an appraisal before negotiating a price.
Are you in the market for a home loan? Total Mortgage's loan experts are standing by to help you to understand your options. We have branches across the country.
Drawbacks of Rent-to-Own
While there are benefits of rent-to-own, there are disadvantages that must be considered.
You could end up paying more than what the property is worth.

The market can be unpredictable and home values sometimes drop. If you promise to purchase the property and settle on a price before signing the contract, you could end up paying more than the house is worth if home prices go down.

You may not qualify for a home loan.

There's no guarantee that you will qualify for the necessary mortgage amount. If your credit score takes a hit or your financial situation changes, you may not be able to purchase the home. In this situation, you would lose all the extra money you spent on rent.

You could lose money.

If you signed a lease-option agreement and decide to not purchase the home, then you would lose the option fee and the extra rent payments.

You could change your mind after signing a purchase-option agreement.

You may have been set on purchasing a rent-to-own home, but things can change. After signing, you're locked into the agreement. If you back out, the owner could sue you for violating the terms of the contract.
Apply for a Home Loan With Total Mortgage
According to the National Association of Realtors, rent-to-own could be a good option if you need extra time to build your credit and your savings or for those who wish to test out the area before making a purchase.
However, rent-to-own isn't right for everyone. It may not be the best option if you're unsure whether you can qualify for a home loan before the end of the lease or if you are regularly late on rent. Some rent-to-own agreements specify that if tenants are late on rent, then the extra rent amount will be lost.
Need a home loan? Total Mortgage has your back. Start your application with Total Mortgage today and get your free rate quote after answering a few questions.

---
Filed Under: Cash-Out Refinance, mortgage monday, mortgage-interest-rates