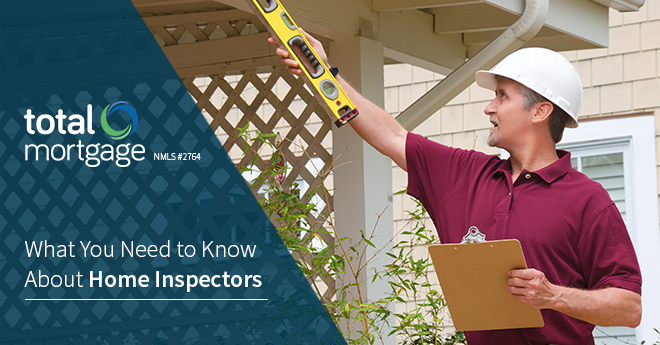 Finding out that the house you just moved into has major defects is definitely a worst case scenario. To the untrained eye, a home might look like it's in proper worker order, but sometimes it's hard for the average homebuyer to discern a gem from a lemon.
One step toward ensuring this nightmare doesn't become a reality for you is to hire a home inspector.
An objective perspective
One of the main benefits of a home inspector is that they don't care if the house gets sold or not. They're paid for the service they provide—home inspection—and therefore, offer an unbiased opinion on the condition of the home.
With a real estate agent, or even a lender, a percentage of the sale is taken as profit, so it's possible for them to be biased in their assessment.
Cost
Depending on what inspector you use, the size of the home, and the location of the home, an inspection could run $200-$500.
What they do
A home inspector basically takes a tour (usually accompanied by the buyer) of the inside and outside of your house, and visually assesses the condition of various features, such as:
Outside/inside walls
Soffits
Decks
Roof
Chimneys
Gutters
Slope of your yard/foundation
Windows
Doors
Plumbing fixtures
Electrical outlets/switches
HVAC systems
Insulation/ventilation
What they don't do
As stated, home inspectors perform visual examinations of your property. This means they aren't using their hands to tinker around with anything to see what exactly the issue might be.
For the most part, they will also not have specialized training, and will, therefore, be unable to examine swimming pools, septic systems, and possibly appliances.
How to hire a home inspector
Your best bet will be to get a referral. Your real estate agent is usually a good place to start; they've gone through the selling process countless times, and will most likely have come in contact with a respectable home inspector or two.
But if they don't know anyone, or if for some reason it doesn't work out, ask your family or friends.
When evaluating a potential home inspector, it's a good sign if they are a member of professional organization, such as the American Society of Home Inspectors (ASHI) or the National Association of Home Inspectors (NAHI).
Both organizations make sure their members have the proper qualifications, which means you can expect competent home inspectors.
Bottom line
Hiring a home inspector is a great first step to ensure that your money is well spent, but it is by no means an exhaustive examination. For a more detailed consultation, a specialist is required.

---
Filed Under: Cash-Out Refinance, mortgage monday