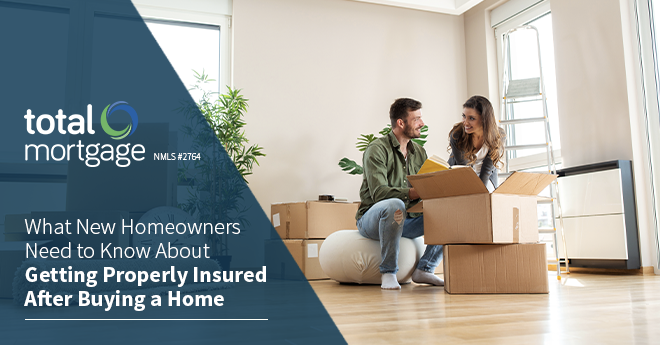 By Brad Sorrentino of Sorrentino Legal, LLC


Congratulations on buying a house! Now what? You may be wondering how to be adequately insured in case in case you ever get sued and protect your new, and biggest, asset. As a personal injury attorney in New Haven County, take it from me it is important to know the basics of insurance coverages when buying a new home.
Homeowner's Insurance
For starters, you are going to need homeowners insurance. Homeowner's policies mainly protect you against any property damage to your home, such as storm damage, fire, or even theft protection in case your home is burglarized. More specifically, there are six (6) basic protections included in a standard homeowner's insurance policy including the following:
1) Dwelling – protects against property damage to your house
2) Other structures coverage – protects against damage to any other structures on your property such as a shed or detached garage
3) Personal property coverage – protects you against loss in case there is damage or certain losses to your personal belongings
4) Loss-of-use coverage – protects you for out of pocket costs if you are displaced form your home
5) Personal liability coverage – protects you in case someone is injured on your property, for example slips and falls on ice, and then sues you
6) Medical payments coverage – this covers payment of medical bills in case someone is injured on your property
In addition to the above, home owner's insurance can sometimes offer additional coverage with certain elective add-ons or through other insurance vehicles.
What's not covered under a Homeowner's Policy?
There are many things that home owner's policies do not cover. Some things that are typically not covered under a homeowner's policy include some or all of the following:
Certain natural disasters (such as earthquakes, landslides, sinkholes, and so on)
Flood or certain water damage
Mold, fungus, or rot
Neglect
Intentional loss (such as starting fire to your home)
Eminent domain or other government action
War
Nuclear hazard
Insect of vermin damage
Damage or harm caused by animals/pets
Many insurance policies have exclusions under the policy for dog bites or for ownership of certain breeds. In other words, if you own a dog or are a dog lover and thinking about getting a dog, you should pay close attention to the coverage as it relates to dog bites or dog ownership.
In Connecticut, under Conn. Gen. Stat § 22-357, homeowners can be held strictly liable for a dog bite injury whether or not it occurs on your property or not. Even if you have a homeowner's policy that protects against dog bite injuries, you may want to consider additional coverage that will protect you in the event that a dog bite occurs off property.
Many homeowners' policies only cover you for from $100,000 up to $500,000 in liability. This may seem like a lot but this coverage may not be sufficient in the case of an accidental death or serious injury occurring on (or off) your property. If you're lucky enough to have a pool or own a trampoline, you would be wise to increase your coverage as your risk and liability exposure is much higher.
Umbrella Policy
An umbrella is an insurance policy that offers broader liability coverage that protects you against liability for an accident death or serious injury whether it occurs on or off your property. Additionally, with an umbrella policy, you can get higher coverages for one million ($1,000,000) or even much more if you have additional assets to protect.
An umbrella policy can also act in conjunction with your car or auto insurance policy. This offers additional protection and peace of mind if you're ever at fault for a car accident causing death or serious bodily harm.
As always you should contact an insurance expert or your local insurance agent for what is and what is not covered under any given insurance policy, but it is important to have a baseline of information when deciding what the right insurance coverage is for you. Remember, as a new homeowner, it is always better to be safe than sorry!
---
Filed Under: Uncategorized