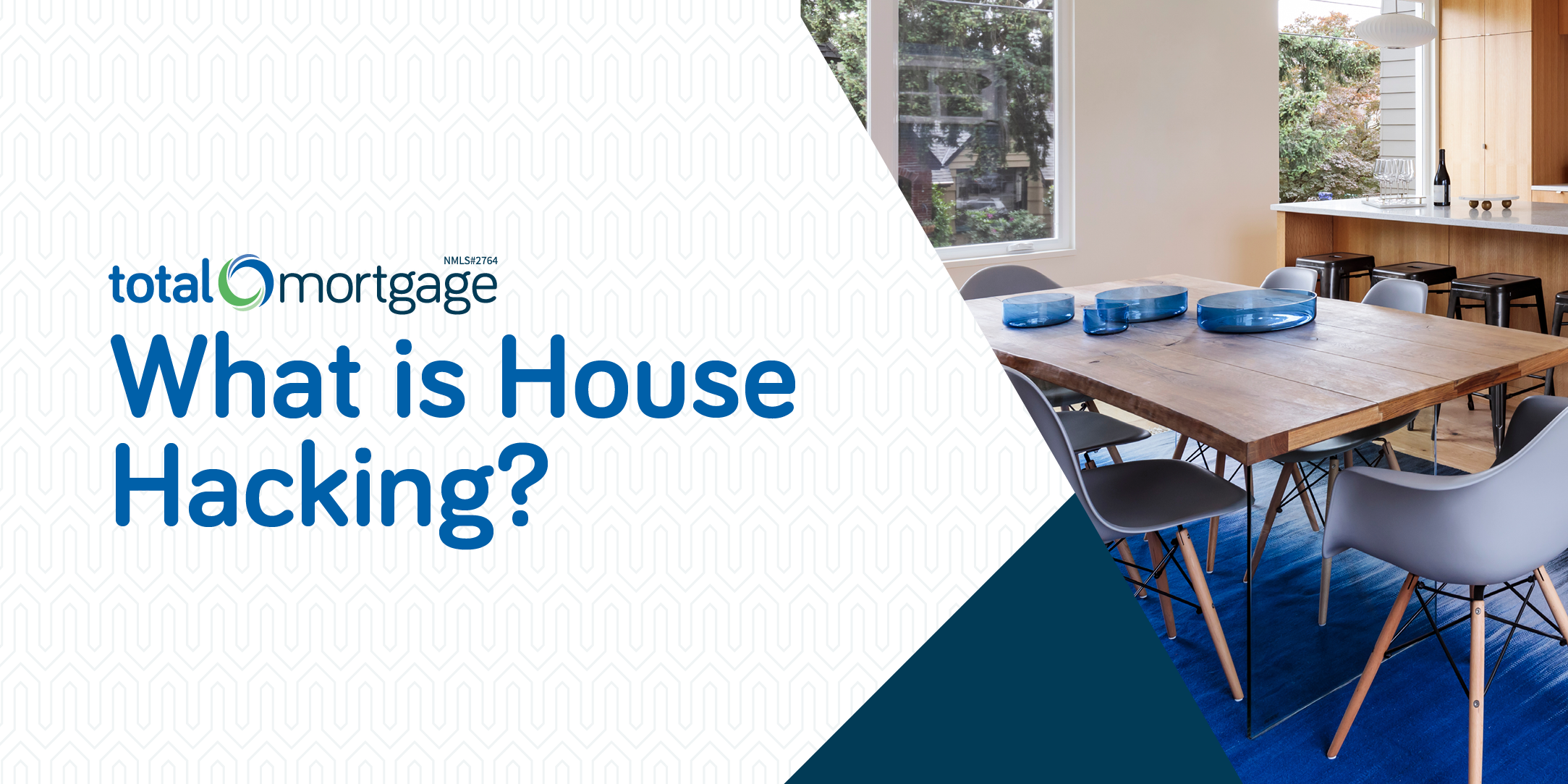 One of the biggest benefits of homeownership is the ability to build wealth over time through property appreciation. However, you only stand to make a profit after you sell. Using a strategy called house hacking, however, you can potentially generate passive income from your property to put toward your mortgage, household expenses, or even other investment opportunities.
In this article, we'll explain what house hacking is, the pros and cons involved, and how you can get started.
House Hacking Explained
House hacking is a real estate investment strategy that involves buying a single-family home or multifamily property and renting out portions of the home to generate income.
Here's a simple example: an investor purchases a multifamily property, lives in one unit, and rents out the other units to bring in rental income. House hacking is a popular strategy for investors to pay down the property's mortgage and build equity.
Pros of House Hacking
There are several reasons to consider house hacking, including:
1. Produce extra income: When you house hack, you'll be able to charge rent to tenants living on the property. This extra income can be put toward your mortgage and other property expenses or can be used to invest in other properties.
2. You can build equity faster: Extra income presents the opportunity to put more money toward your monthly mortgage payment. This allows you to pay down your mortgage faster and quickly build equity. Building equity increases the amount of money you have in the property and helps build wealth.
3. Gain valuable property management experience: With house hacking, you can gain valuable experience as a landlord. You'll learn how to advertise your property, screen tenants, manage tenants, create rental agreements and contracts, and maintain your property and property finances.
4. Possible tax benefits: You may be able to qualify for certain tax deductions through house hacking, such as repair costs and depreciation expenses on the part of the property that is rented out, to lower your taxable income.
5. Easier to finance: By living in one unit, the property owner can also take advantage of conventional mortgages with lower down payment requirements and reduced interest rates. Interest rates and down payment requirements are typically higher for investment properties.
Cons of House Hacking
There are also reasons why you shouldn't house hack:
1. You need to live with others: Even though you won't be living in the same unit as your tenants, there's less privacy with house hacking. This can be especially frustrating if you have a family.
2. It's not always passive: While income from house hacking is largely passive, there could be times when you'll be required to fulfill a maintenance request or actively manage your property. However, there's always the option to hire a property manager or property management company to do the job for you.
3. There's financial risk involved: House hacking involves relying on others to pay you on time every month, but there may be times when tenants fail to pay. This is why screening your tenants is so crucial and can reduce the chances of missed or late payments.
4. It could lead to extra wear and tear to your property: Wear and tear is commonly associated with rental properties. Landlords or property owners are responsible for the upkeep of normal wear and tear to the rental property. However, if it's beyond "normal" then you must also hold renters accountable for their actions.
5. You need to keep relationships professional: Your tenants might feel like your roommates, but it's important to keep all relationships professional when you're house hacking. Getting too close to tenants will only create additional problems.
Looking to purchase a house to earn passive income by renting out portions of it? Total Mortgage has experts standing by who work across the nation and can help you find the best mortgage option for you. Find a branch in your neighborhood today.
4 House Hacking Strategies
Not every property will work with house hacking. Here are some common house hacking strategies:
1. Multi-family Property
If you purchase a multi-family property, you can occupy one of the units while renting out the others with the goal of lowering your mortgage and household expenses as much as possible.
Choose a multi-family property in a "high-growth" area. This means in areas where there are plenty of employment opportunities for potential tenants. When there are more possible tenants to select from, there's less of a chance of one of your units sitting vacant.
2. Rent Out Your House
If you have multiple bedrooms, another option is to rent out rooms in your home. Not only will you be able to charge rent, but you could also share utility and maintenance costs. However, this does mean less privacy and you may need to establish house rules.
When you're living in such close proximity and sharing responsibilities, it's essential to thoroughly vet each tenant to make sure they're compatible.
You could also rent out your house through a short-term rental company like Airbnb. Make sure to look up short-term rental laws in your state.
3. Accessory Dwelling Unit
Accessory dwelling units, or ADUs, are permitted living structures that you can add to your property. This may require a large initial investment as you'll need to build the structure and add plumbing, electrical, and other necessities to make the space livable. Another option is to convert a detached garage into a rental unit.
4. Finished Basement
Renting out a finished basement with a kitchenette, full bathroom, and a bedroom can help generate income while giving you more privacy. Even better if it has a separate entrance.
Check with your local laws to find out if it's legal to rent out your basement. Not all states and counties allow basement rentals.
Apply For Financing Today With Total Mortgage
House hacking is a strategy used by investors to rent out portions of their property to generate additional income. If you're purchasing a multifamily home with up to four units, you can take advantage of low down payment mortgage options and lower interest rates compared to investment properties.
Interested in house hacking? Total Mortgage's experts will be by your side from start to finish. Apply today with Total Mortgage and get a free rate quote.
---
Filed Under: Uncategorized