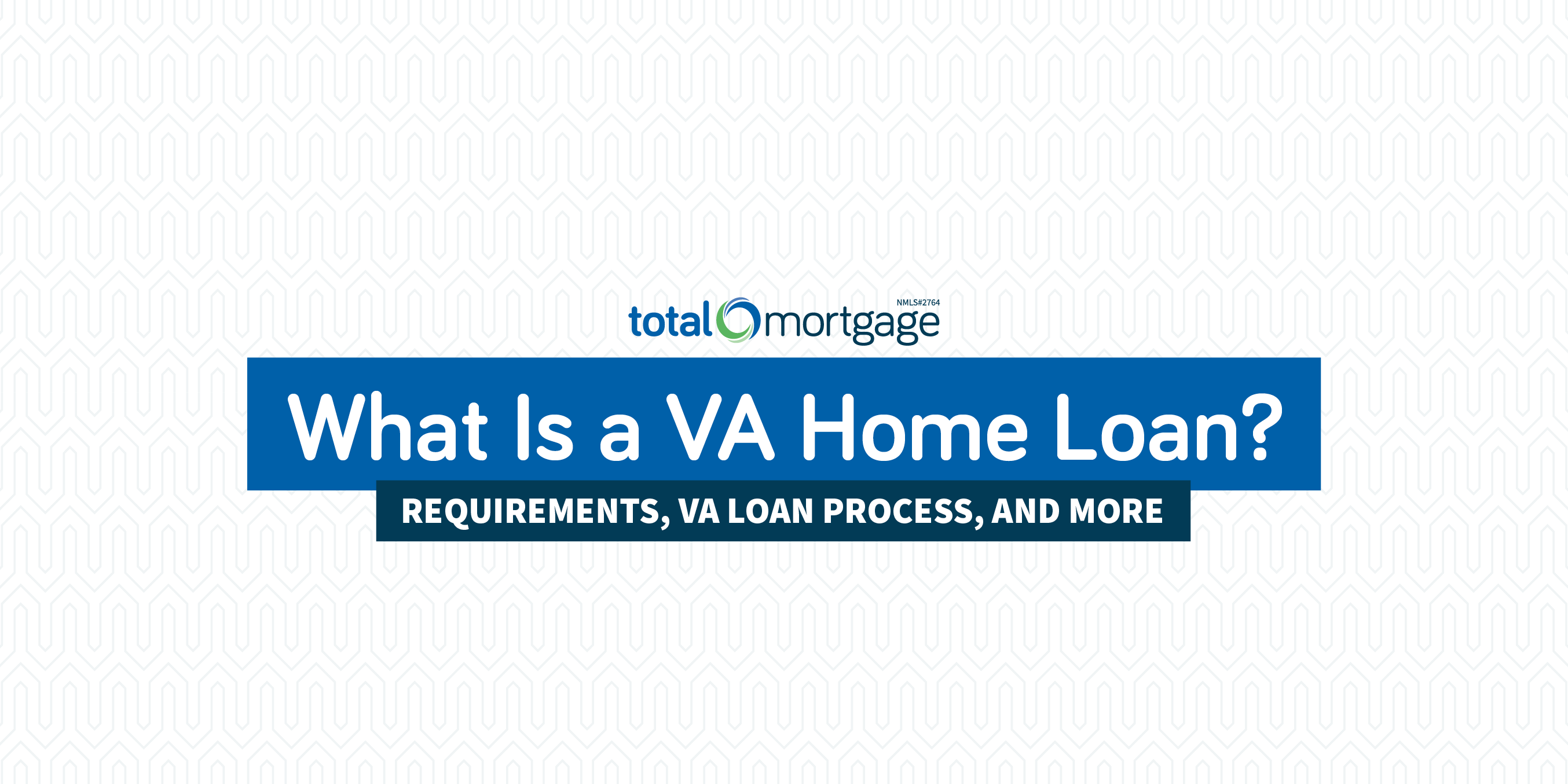 Planning to purchase a home or refinance an existing one? If you served in the military or you're a surviving spouse, then a VA home loan may be an option worth considering.
However, you must meet requirements set by the U.S. Department of Veterans Affairs (VA) as well as lender credit and income conditions to be eligible for a VA loan.
Here's what you need to know about VA home loans.
What Is a VA Home Loan and Who Can Get It?
A VA home loan is a $0 down loan backed by the VA and issued by private mortgage lenders. The VA loan is available to veterans, service members, and select surviving military spouses.
Since 1944, the program has backed more than 25 million loans including more than 1.2 million mortgages.
If you qualify, you can purchase, build, or refinance a home with little to no down payment, have access to competitive interest rates, and have no private mortgage insurance (PMI).
What Are the Requirements for a VA Home Loan?
To be eligible for the VA home loan program, you must meet military service and discharge conditions and satisfy the lender's income and credit requirements.
You must meet one or more of the following criteria to qualify for a VA home loan:
Served 90 consecutive days of active service during wartime.
Served 181 days of active service during peacetime.
Served 6 years in the National Guard or Reserves.
You are the surviving spouse of a veteran who died in the line of duty or as a result of a service-related disability. You also didn't remarry before you were 57 years old or before December 16, 2003.
In some cases, you may still qualify for a VA loan even if you don't meet the service length requirements. For example, you were discharged for a service-related disability.
You must also meet the lender's minimum underwriting criteria:
Credit: While the VA doesn't require a certain credit score to qualify for a VA loan, most lenders want to see a score of 620 or higher.
Debt-to-income ratio: A DTI of 41% or lower is generally preferred. Anything above that may require additional financial review.
Down payment: Nearly 90% of VA home loans are made with no down payment. But, if the purchase price of the home is greater than its appraised value, you may need to pay the difference.
Property requirements: According to the VA, properties must meet minimum requirements to make sure that it is safe, structurally sound, and sanitary before the loan is guaranteed. A VA appraisal may also be required.
Find a Total Mortgage loan expert near you to discuss your options if you qualify for a VA loan.
What Is the VA Loan Process? 6 Simple Steps Explained
Even though it's a specialized loan product, the VA loan process isn't more difficult than any other type of loan.
Here are 6 simple steps to getting a VA home loan.
1. Apply for your Certificate of Eligibility (COE)
A COE is a form from the Department of Veterans Affairs showing the lender that you're eligible for a VA loan. To receive a COE, you must meet the service history and duty status requirements from the VA.
You can request a COE online, by mail, or through your lender.
2. Find a VA-approved lender
Not all banks, mortgage companies, or credit unions offer VA loan products. You must find a lender approved by the U.S. Department of Veterans Affairs.
Lenders also offer different interest rates and fees, so make sure to shop around for the best loan for your situation.
3. Get pre-approved
Getting pre-approved for a VA home loan can help you better understand what you can afford and make your offers more attractive to sellers.
To get pre-approved, the lender will verify your financial information and provide a loan estimate. Once pre-approved, the lender will give you a pre-approval letter.
4. Go house hunting
Find an agent that's knowledgeable of the VA loan process. An agent who has helped VA loan borrowers in the past may be able to offer better insight on what to expect.
Once you've found a home and signed a purchase agreement, the next step is the VA home loan mortgage process.
5. VA appraisal and home inspection
The lender will process your loan application and order a VA appraisal. The VA will estimate the market value of the property and make sure it meets minimum property requirements.
You will also need to schedule a home inspection. The inspector will conduct a comprehensive overview of the structure and components of the home. Afterward, the inspector will give you an objective assessment of the condition of the home.
6. Closing
At closing, you'll sign documents and pay any required closing costs, including the VA funding fee. The funding fee is a one-time payment to the VA ranging from 0.5% to 3.6% of the loan amount. This fee helps support the VA loan program.
Once everything is signed and paid, you will officially be the owner of a new home.
How Are VA Home Loan Interest Rates Set?
The VA doesn't set interest rates for loans. Instead, the lender will set your interest rate depending on what's going on in the market and your financial situation. This is why it's important to shop for the best interest rates.
There are several factors that go into determining VA home loan interest rates. These include:
Credit score
Payment history
Loan type
Loan term
Interest rates constantly change, so if you're happy with the rate you're quoted, you can lock in your rate with your lender.
Can You Get a VA Loan for a Multifamily Home?
According to the Department of Veterans Affairs, VA loans can be used to purchase a 4-unit house. You're also required to occupy the property as a primary residence but the other units can be rented out. This isn't a special type of VA loan. All VA loans are single-family home loans.
Does a VA Loan Cover the Cost of New Construction?
Veterans and active military can also use a short-term VA construction loan to build a single-family home on purchased land.
The VA construction loan covers the cost of purchasing a lot, building the home, and financing the mortgage once it's finished.
Apply for a VA Home Loan With Total Mortgage
VA home loans are usually easier to qualify for, can have lower interest rates than conventional loan products, and have additional benefits not available to the average borrower. However, you need to meet certain requirements to be eligible for this type of loan product.
Total Mortgage is committed to helping veterans, active military, and surviving spouses get a mortgage for as little as 0% down. We offer VA 15-year fixed, 30-year fixed, and streamline refinance.
Find a Total Mortgage branch or apply online and get a free rate quote.
---
Filed Under: Home Loan Programs