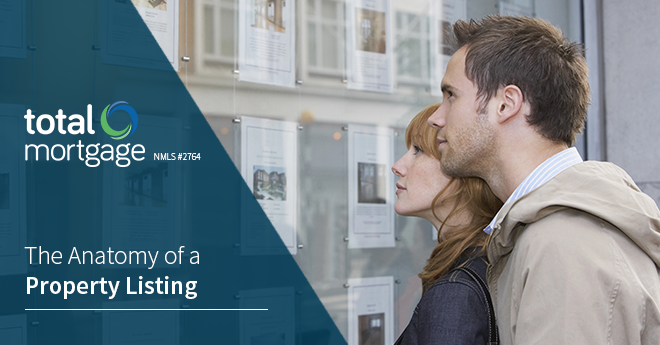 Have you ever wondered where the information that makes up online property listings comes from? Or maybe how you know that information is current or accurate? Or even if there's a place to see a new listing before other buyers?
Well, it all ties back to something called an MLS.
The rise of the MLS
The content, format, and filing of listings are governed by multiple listing services, the more than 700 local organizations created to match sellers with buyers. MLSs were around long before the Internet, but the migration of real estate listings online suddenly gave them value as content.
The biggest web sites attract millions of unique visitors a month. The most attractive and most current listings attract not only home buyers but online peeping Toms, or "lookie loos," who aren't interested in buying a house but like to check out the interiors of their neighbors' homes and ogle the digs of the rich and famous.
The Internet has greatly changed real estate, but the dominant role of MLSs remains intact. They are the foundational databases that all other real estate sites rely upon for content, from the big national sites like Realtor.com and Zillow to sites hosted by local brokers and agents.
In order to get your home listed on your local MLS, you must work with a broker who is a member. Today, in most markets, if you want to market your home yourself, you can get your home listed by a broker who charges only flat fee rather than a commission.
Listings as an art form
Writing listings is a fine art. The objective is to tell prospective buyers just enough to get then interested in touring the property but not so much as to disqualify it. Many times, prospective buyers will end up purchasing a property quite different from what they have in mind.
A good listing needs to draw them in enough to take a look at the property even if its size, price or location may not conform to what the buyer has in mind.
Listings are produced by the real estate agent representing the seller using a template designed to create content that complies with local MLS rules. The template includes the basics: beds/baths, square footage, lot size, age, utilities and appliances, school district, and more. A mini industry provides brokers with professional photos, "virtual tours" (still photos with a voiceover and music), and videos, which usually do a better job selling a house than words alone.
Obviously, you will see only the home's features on the listing—not the next door neighbor's messy back yard or the highway under construction across the street.
Timing listings 
A particularly important piece of data is "time on site," which is different than "days or time on market." The former refers only to the days that have elapsed since the listing was posted on a particular site. It may—or may not—have been listed on the local MLS for a much longer.
Knowing how long a property has been listed is particularly valuable information. If it hasn't sold in more than 90 days, that suggests the property might be overpriced for the market. The longer a property has been on the market, the more careful a buyer should be–but the stronger your bargaining position will be as well.
Most multiple listing services require that members release new listings to the service within a short time frame of obtaining the listing, usually 48 hours after signing up a seller. But before that, the brokerage may list the property on its own site, giving its customers a head start.
Getting the jump on other buyers
If you know where you want to buy, it's a good idea to bookmark local brokers and check out new offerings on a daily basis. In recent years, a new tactic to let buyers know that a new listing is in the works before the home is ready to be shown called "coming soon" builds advance buyer interest in a property.
"Coming soon" is not a new idea. Real estate agents have been sticking "coming soon" signs in the front yards of their clients for decades, especially during sellers' markets. Now on leading sites you'll see complete listings marked "coming soon" to premarket homes up to 30 days before they are available to be toured or to accept an offer.
Targeting listings to reach buyers
Once on the MLS, listings can go many places, with the consent of the listing broker. First, the broker and agent listing the property have first shot at posting the listing, then the local MLS will make it available to other brokers and agents.
A number of MLSs have their own consumer-facing sites. MLSs also have agreements with the big national web sites like Zillow and Realtor.com to provide their listings directly from the database. Syndicators like ListHub work directly with brokers to place their listings on sites as diverse as newspapers, magazines, real estate franchises, and regional brokers beyond their local MLS. Brokers get feedback and can tailor their outreach to fit their marketing plan.
Online MLS listings are remarkably timely. MLSs on the large national sites are updated as frequently as every 15 minutes with new listings, sold listings and price changes. Web sites with properties that are not listed on an MLS, like "for sale by owner" listings or "pocket listings", may not be as current.
Nowhere else in the world can you see so many properties for sale, displayed accurately and attractively. The Internet has truly put America's real estate for sale inventory at the fingertips of buyers, making it possible for them to monitor virtually all the possibilities within a neighborhood and price range. Sellers now can reach not only a buyer in the same community, but also a relocating family across the nation or an investor actor the globe.

---
Filed Under: Cash-Out Refinance