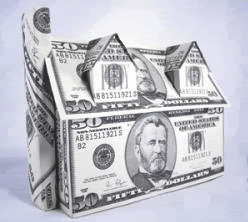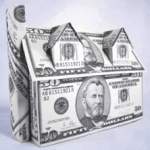 Despite the current economic climate, there are a myriad of reasons to become a homeowner right now.  Interest rates and mortgage rates are historically low.  Home values may have hit their low point, as St. Louis Federal Reserve President James Bullard recently noted housing prices have "by and large" stabilized.  There may never be a better opportunity to refinance or invest in a new home.
In case you needed further motivation to explore the option of home-ownership, the government is offering many incentive programs to potential home buyers.  We have mentioned the $8000 First-Time Home Buyer Credit and the $6500 "move up" tax credits in this space before.
One lesser known program is the Closing Cost Assistance and Appliance Incentive for Fannie Mae Homes.  Fannie Mae owns thousands of foreclosed and forfeited homes that are listed on Homepath.com.  In an effort to reduce their portfolio, any purchaser of a Homepath.com home is eligible to receive 3.5% of the final sales price to be applied to closing costs, the purchase of Whirlpool appliances through Fannie Mae, or a mix of closing costs and appliances.
In order to be eligible for the program, the home buyer must be an owner-occupant, and the offer on the house must have been accepted after January 28, 2010, and closing on the house must occur prior to May 1, 2010.
Fannie Mae also offers special financing for homes purchased from Homepath.com.  The required minimum down payment is only 3%.  Mortgages can be fixed or adjustable and typically no mortgage insurance is required.  Many people with imperfect credit will still be approved.
If you are in the market for a fixer-upper or a house at a deep discount, now is a great time to take advantage of the many incentives Fannie Mae is offering.  Total Mortgage is a fully approved FHA lender and can handle all your mortgage needs.  Contact us today online or at 1-877-868-2503.


---
Filed Under: Purchase, Stimulus
Tagged with: Purchase, Stimulus