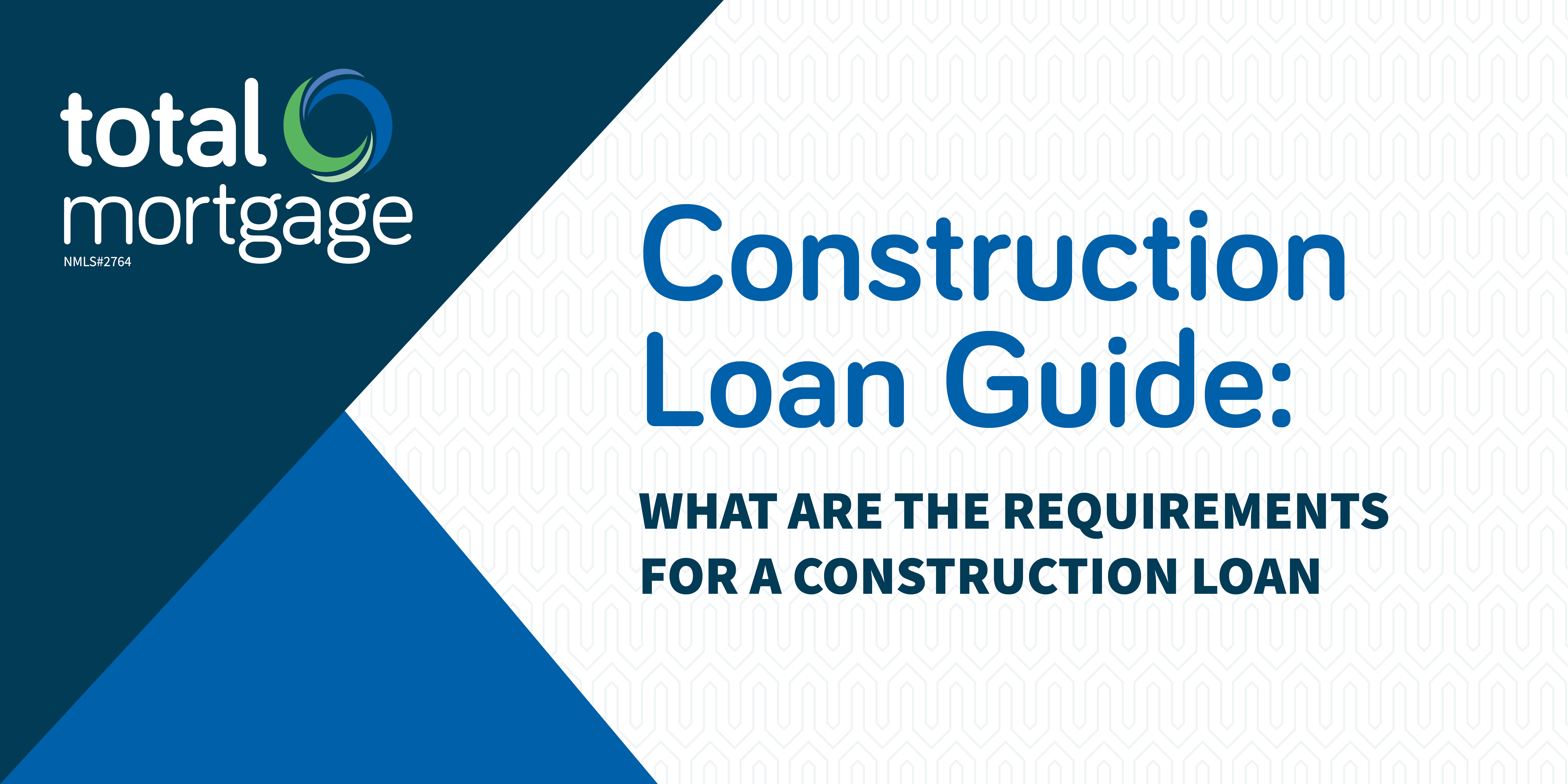 Few properties meet all of a buyer's needs when they look for suitable houses, which is why construction loans offer a unique possibility to build your own dream home or modify an existing one. If you're interested in customizing your home, you may wonder what the requirements for a construction loan are. Construction loan requirements must be followed closely before a lender is willing to issue funds.
What Is a Construction Loan?
Whether you've already bought the home of your dreams or wish to build your own from the ground up, construction loans cover just the short-term costs of constructing or remodeling a house. Construction loans typically come with higher interest rates and are only intended to cover the build process. After the building process is complete, construction loans convert to a mortgage loan until the home is paid off.
How Does a Construction Loan Work?
In contrast to a 30-year mortgage, a construction loan is usually just for 12 to 18 months, covering the construction period or the land itself, and is based on the project's completion. While mortgage loans have varying criteria based on the lender, a construction loan is regarded as more difficult to qualify for and has a higher interest rate than a standard loan.
Lenders see construction loans as high-risk because, unlike regular mortgages, which have a home as collateral if you default on your payments, construction loans have none.
Construction loans may also be structured as a draft or a draw schedule, depending on the project's stage of development and the milestones, such as when the foundation is laid out and framing begins.
Additionally, the lender often employs an appraiser and inspector to keep tabs on the progress of the construction project throughout each stage of the loan's life. A draw occurs on the draft or draw schedule when approved by the appraiser and the lender makes additional payments to the contractor, as shown on the schedule.
Types of Construction Loans
Like all loans, construction loans come in a variety of shapes and sizes, but they typically cover the following:
Contractors
Cost of the land
Any building materials
Permits needed by local communities
You may be wondering what kind of construction loan is best for you, depending on your plans for a property.
Construction loans that enable you to convert your temporary loan into a permanent loan upon completion are known as construction-to-permanent loans. Construction-only loans only cover the basic costs of building and you'd need to take out either an additional loan to finish it or convert it into a permanent loan as well.
Renovation loans and owner-builder construction loans are two other types of construction loans to consider. The renovation loan may only be used to renovate a home that you currently own or intend to buy in the future. Whereas, an owner-builder construction loan is a form of construction-to-permanent loan in which the owner builds their home without the assistance of a firm or contractors, which is also less likely to be accepted by lenders.
Lastly, while a construction loan is used to build the house, end loans are simply the homeowner's mortgage once construction is completed.
Total Mortgage has mortgage experts standing by. Find a branch in your neighborhood today.
What Are the Requirements for a Construction Loan?
So what are the requirements for a construction loan? There are a lot more things to consider when applying for construction loans, such as a builder's cooperation and securing permissions from local communities, as well as the building timeframe with comprehensive blueprints and an accurate budget.
Because construction loans carry a great deal of risk, borrowers must meet a variety of additional criteria before they can be approved for this loan.
Good Credit
The absence of collateral makes construction loans particularly risky, which is why borrowers must have credit scores of at least 680, with some lenders requiring as high as 720. Make sure to review your credit score and make any necessary improvements before applying for a construction loan.
Enough Income to Cover Payments
In addition, you must be able to show enough income to pay back the construction loan, the following mortgage loan, any personal debt you may have, and standard living expenses. Your lender will request financial documents to verify your income and assets.
A Low Debt-to-Income Ratio
Having a low debt-to-income (DTI) ratio is critical when applying for a construction loan, as lenders look to see whether you have the income to cover prior debts as well as the loan. To increase your chances of approval, your DTI needs to be under 45%.
A Sizeable Down Payment
Lenders need a 20% down payment for this high-risk loan, although a bigger down payment increases your chances of being approved. The bigger the down payment on a construction loan, the better your chances of being approved by a lender.
Project and Construction Budget Approval
Lenders prefer as much detail as possible for a construction loan. To improve your chances for approval, include information such as:

The deed for the property
Comprehensive designs and blueprints of the home
Realistic budgets
A potential draft or draw schedule with clear milestones
Construction contracts
Builder or General Contractor Approval
In addition to the requirements above, increase your chances for approval by proving your architect and contractors are qualified, licensed, and insured. Provide copies of certificates and resumes, as well as their tasks and responsibilities.
Explore Your Options With Total Mortgage
A construction loan is designed to help you build and customize your ideal house or modify an existing one. But in order to get approved, you must closely follow your lender's requirements for a construction loan.
Asking for an expert's advice may be beneficial in ensuring successful approvals, so don't hesitate to contact a Total Mortgage expert if you need assistance navigating this procedure.
---
Filed Under: Uncategorized