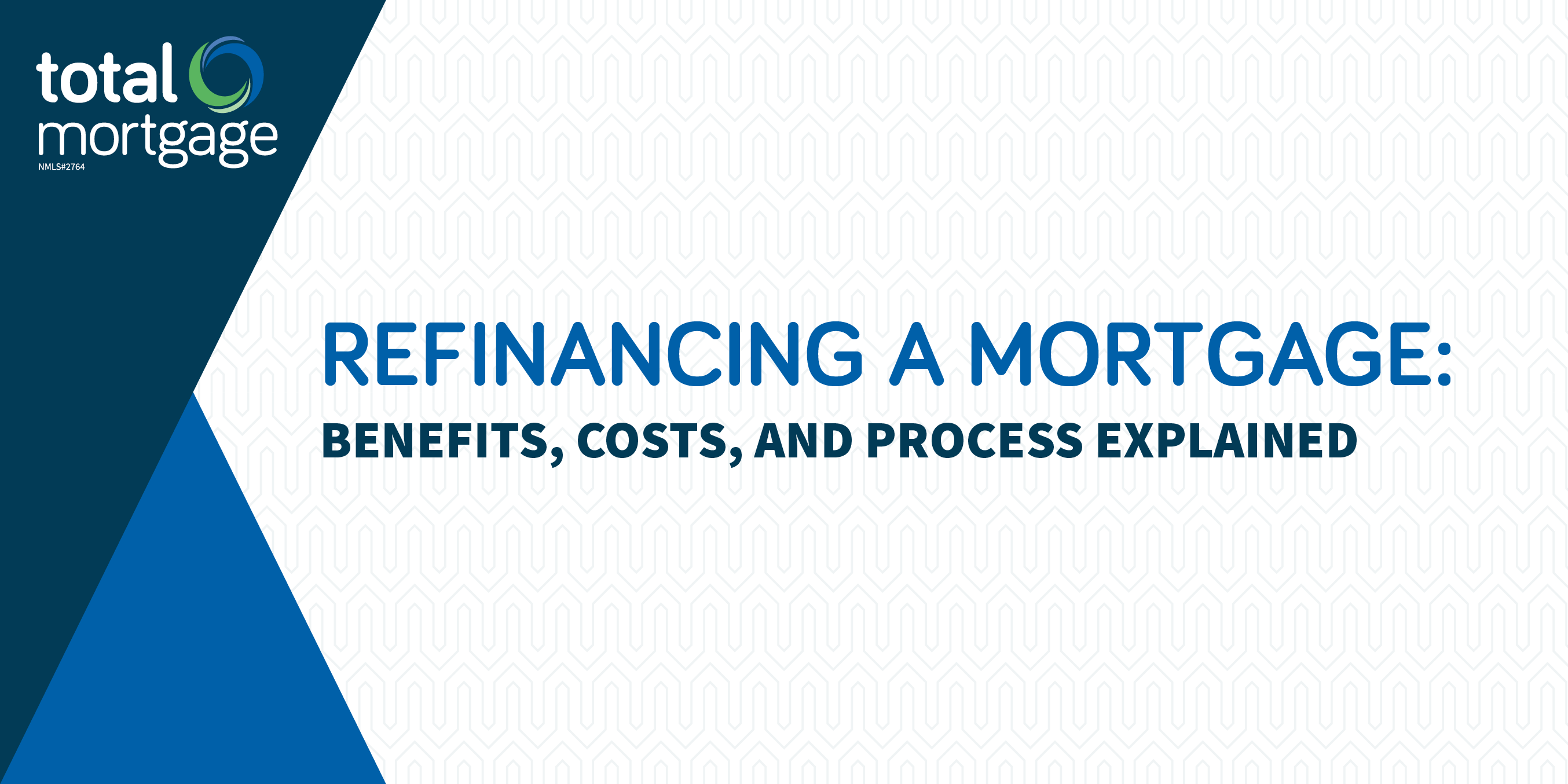 Refinancing a mortgage can be a great financial move for homeowners to potentially lower monthly mortgage payments, tap home equity, or build equity more quickly by shortening the term of the loan.
Refinancing can save you money — but it can cost you money too. Before you start the refinancing process, you should know how it works, the benefits and drawbacks, and the steps you'll need to take.
What Is Mortgage Refinancing and Why You Might Want to Refinance?
Refinancing a home mortgage is basically replacing your existing mortgage with a new one, typically with a different principal and interest rate.
There are many reasons why borrowers choose to refinance a mortgage, including:
To take advantage of lower market interest rates
To shorten the term of their loan
To withdraw a portion of their equity
To lower their monthly payments with a longer repayment term
To convert from an adjustable-rate mortgage (ARM) to a fixed-rate mortgage
To remove or add another person to the mortgage
Choosing the Right Type of Mortgage Refinances
There are three main types of mortgage refinances: rate-and-term, cash-out, and cash-in.
Rate-and-term refinance: This type of refinancing allows the borrower to change the interest rate, the term of the loan, or both without advancing any new money.

Cash-out refinance: A cash-out refinance takes advantage of the built-up equity in the home and gives the borrower cash in exchange for a larger mortgage.

Cash-in refinance: A cash-in refinance allows homeowners to pay a large sum towards their principal balance during the refinance process.
4 Benefits of Refinancing a Mortgage
Your decision to refinance your home mortgage ultimately depends on your goal. Do you want to lower your monthly payments? Are you hoping to shorten the length of your loan?
Here are some common reasons that people choose to refinance:

Changing the length of your loan. By refinancing from a 30-year mortgage into a 15-year mortgage, you could pay it off in half the time. This also results in paying less interest; however, your monthly payment may go up.

Switching to a different loan type. Some homeowners choose to refinance their mortgage to change their loan types. For example, refinancing from an adjustable-rate mortgage to a fixed-rate mortgage. The interest rate for an adjustable-rate mortgage can go up and down over time but the interest rate for a fixed-rate mortgage doesn't change.

Tapping into your home equity. Want to do some home improvements, pay off debt, or even take a trip? You can do a cash-out refinance to borrow more than you owe on your current mortgage.
Getting a lower interest rate. Interest rates fluctuate for a variety of reasons. Refinancing could make financial sense if you can get a lower interest rate than when you originally took out your mortgage. If you can secure a lower interest rate, you could potentially save money and pay off your mortgage faster.
Calculate how refinancing might affect your monthly payments with Total Mortgage's Refinance Calculator and see how much you can save.
How to Refinance a Mortgage: 4 Key Steps
Refinancing a mortgage is very similar to purchasing a home; however, it's a little less complicated. But how exactly does refinancing your home work? Here is a simplified step-by-step guide:
Understand your reasons for refinancing. Before you refinance, you need a clear goal. What do you want out of your refinance and what type of loan will help you achieve that goal?

Apply for a refinance. Once you've selected your lender, you're ready to complete your refinance application, lock your interest rate, and submit any necessary documents. Keep in mind that you don't have to refinance with your current lender. Exploring other landers' options could increase your chances of finding a better interest rate with more favorable loan terms.

Appraisal and underwriting. The underwriter will review the application and documents and offer conditional and/or final approval of the loan. The lender will also order a home appraisal to verify the current home value.

Close on the loan. The home closing is when you and your lender will go over the loan documents and finalize all details. You'll need to sign documents and pay closing costs listed in the Loan Estimate and the Closing Disclosure.
The time it takes to refinance a mortgage depends on several factors, such as credit checks, appraisals, and the lender. Refinancing a mortgage can take anywhere from 15 days to 45 days or longer, with an average of 30 days to close.
Costs of Refinancing a Mortgage
Refinancing isn't free — but depending on your circumstances, it can be worth it. Closing costs typically include origination fees, home appraisal, and recording. Depending on where you live and your lender, there could also be an attorney fee and title search, and insurance.
Closing costs are generally a percentage of your loan amount —about 2% to 5% — though these are just estimates and costs may vary depending on the state and county where you live as well as your lender.
Not every closing will cost you money at the closing table. You could also have a no-closing cost refinance.
This is a refinance where instead of paying upfront, closing costs are either rolled into the new loan or the lender may raise your interest rate. While this does mean that you need to come up with less money at closing, you could end up paying more over the long run.
Explore Total Mortgage's Refinancing Options
Unsure if you should refinance? Refinancing a mortgage could potentially lower your monthly payments with more favorable terms. Another option is to use a mortgage refinance to tap your home's valuable equity and use the cash as you please.

If you're looking to refinance a mortgage, be sure to check out Total Mortgage's list of branches across the US and find the one nearest to you. You can also apply online and get a free rate quote.

---
Filed Under: housing-market-2