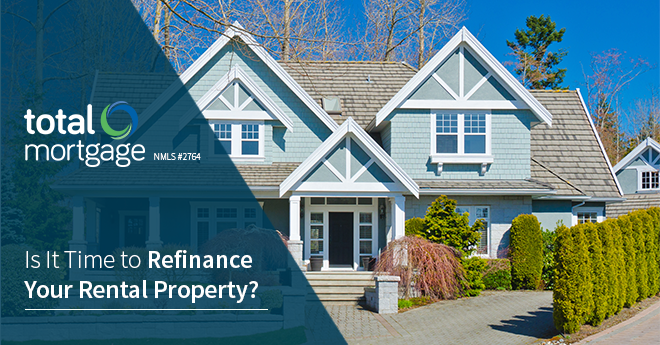 Homeowners often choose rental property ownership as an investment. However, as rates drop and prices rise (or vice versa) it may become necessary to refinance, whether to take advantage of that lower interest rate or to lower monthly mortgage payments. As many homeowners have learned in recent years, the process of refinancing isn't as easy for rental properties as primary residences.
While homeowners may face a fair share of hurdles during the process, refinancing a rental property can be done. Homeowners simply need to know how to get around those hurdles to quickly get the new mortgage they want.
Pay Off 25 Percent Before You Refinance
Many lenders require a 25 percent cushion before they'll agree to a refinance on a non-primary residence. They do this to protect themselves, since many rental property owners have mortgages on at least one other residence, as well. One non-paying renter could devastate a homeowner financially, especially if the process to evict that renter requires months of legal battles. If that should happen, a homeowner with a large financial stake in the property will be less likely to default on the loan.
For best results, homeowners should wait until they've achieved at least 25 percent equity in the rental property in question. This can be challenging, with so many properties underwater nationwide, but many rental property owners will likely find they have no other choice.
HARP Assistance for Investment Properties
Many rental property owners don't realize they may qualify for refinancing assistance under the Home Affordable Refinance Program (HARP). This program, which was initiated in 2009, helps homeowners who might not otherwise qualify. Homeowners who own a one-unit second home or a one- to four-unit investment property also may qualify, assuming they meet other requirements.
HARP also provides assistance to accidental landlords—homeowners who once lived in a property but now rent it due to inability to sell. It's important to find a lender who understands the ins and outs of HARP to better expedite the process.
Check the Requirements
Once all the other obstacles have been surpassed, homeowners will be asked to provide additional documentation like signed leases on a property. In some cases, lenders require homeowners to have at least six months' rent saved up before they'll consider a refinance. Preparing for this in advance may save homeowners time.
In addition to those items mentioned above, borrowers will also be subjected to the same scrutiny as they would with any loan. Banks will look at a homeowner's debt-to-income ratio and credit score. If a homeowner's primary income comes from rental property, refinancing may be difficult, as some lenders do not count rental income. To increase the odds of success, homeowners should include rental income on tax returns and bring copies of all leases to the lending office.
Refinancing a rental home can prove challenging, but by preparing in advance, homeowners can reduce risks and prove that they have what it takes to be a reliable borrower. Even a homeowner who is rejected today shouldn't feel daunted. By beginning the process of setting aside cash reserves and gathering documentation, borrowers can gradually work toward qualifying for the loan they want.

---
Filed Under: Borrower Tips, Refinance
Tagged with: interest rates, investment property refinancing, Mortgage Rates, refi, refi rental, refinancing, refinancing an investment property, rental property, rental refi, renting a home, streamline refinance, what to know