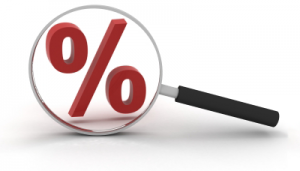 Freddie Mac released their weekly Primary Mortgage Market Survey (PMMS) report today indicating that fixed rates have hit the low for the year.  30 year fixed rates closed out the week of August 21, 2014 at 4.10%, coming in .02% lower than last week.  At this time last year, rates were almost a whole half point higher at 4.58%.  For the past 3 months or so, rates have generally been within a .10% range (4.1 – 4.2%), and under 4.15% since the middle of July.
Frank Nothaft, vice president and chief economist at Freddie Mac commented:
"Mortgage rates were down slightly this week, following the decline in 10-year Treasury yields. Meanwhile, housing starts in July jumped 15.7 percent to 1.093 million units after falling 4.0 percent a month earlier. Also, July's consumer prices increased at a 0.1 percent seasonally adjusted pace, the slowest in five months."
Although rates are currently at a very good spot, will they actually remain as low as they are?  Many sources believe that rates will in fact start to go up gradually and possibly getting up around 5% sometime in the beginning of 2015.  If you were in the market for a home, it would be smart to act fast because NOW is a great time to make a purchase.
Total Mortgage has exceptionally low mortgage rates. Contact one of our experienced mortgage experts to find out how much you can save. Get started today. 

---
Filed Under: Rates
Tagged with: 30-year fixed, fixed rate, home buying, interest rates, loan, Mortgage, Mortgage Rates