How to Get a Free Down Payment—and More
Last year the median down payment on a home ranged from 14 percent for repeat buyers to 5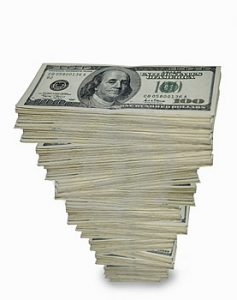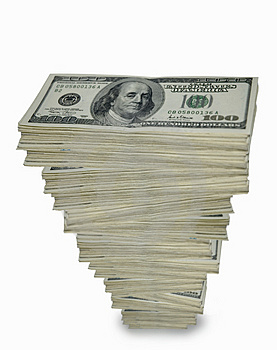 percent for first-time buyers.  At a median house price of $197,100 that means buyers have had to raise between $9855 and $27594 in cash to buy a home.
Saving money for a down payment has long been recognized as a major barrier to homeownership, especially for first-time buyers who don't have equity from an existing home to buy a new one.  For example, more than half of prospective buyers (55.1%) in a recent national survey by Realtor.com said they are delaying their plans to buy in part because they lack the money for a down payment or closing costs.
Down payments wreak havoc on first-time buyers' finances.  Last year 78 percent had to tap into their savings; 9 percent sold stocks or bonds and 8 percent tapped into a 401(k) fund.  Among entry-level buyers who said that saving for a downpayment was difficult, 54 percent said student loan expenses delayed savings, according to the National Association of Realtors.
Many could have become homeowners faster without spending a penny of their own money if they only knew a little secret.  State and local housing authorities (HFAs) sponsor some 1500 down payment assistance programs to provide down payments as well as closing costs for low cost mortgage financing to eligible home buyers.
Following the implementation of the Qualified Mortgage (QM) Rule by the Consumer Financial Protection Bureau in January, down payment requirements may increase for borrowers who rely on conventional financing.  However, the rule may make it easier for borrowers to get loans through HFAs, which are exempt from the QM rule.
Each program has its own benefits—typically down payment and closing cost assistance—as well as special requirements.  The assistance may be in the form of a grant or a forgivable loan.  Standard program criteria includes property location, type of home, sales price requirements, household income requirements for the homebuyers, and homebuyer education certifications, according to Down Payment Resource, a web site that provides information programs across the nation and matches buyers with programs in their local.
"Hundreds of thousands, maybe millions, of renters could buy homes if they knew that down payment help was available, yet many of these programs go unnoticed because of limited marketing resources or because the information is not easily accessible.  That is precisely why DPR was created—to better connect homebuyers with these important resources.  In some cases, programs may even be layered for greater assistance," said Rob Chrane, president of Workforce Resource, LLC, which owns and operates Down Payment Resource.
Chrane said buyers who have been turned down for a mortgage from a conventional lender should check out programs on DPR to see if they qualify for financing from a state or local HFA, since they are exempt from the QM rule.
A major reason the CFPB exempted HFA loans is their remarkably low rates of default compared to conventional loans.  Chrane credited the thorough job they do review applications and the homeownership education that is usually required of applicants.
Chrane thinks that QM Rule may increase business for HFAs but funds for down payments and closing costs still go wanting in many jurisdictions simply because people don't know about them—or perhaps it sounds too good to be true.

---
Filed Under: News, Purchase
Tagged with: buyers, down payment, free down, free down payment, home buyers, home buying, money down, Mortgage, real estate, save money