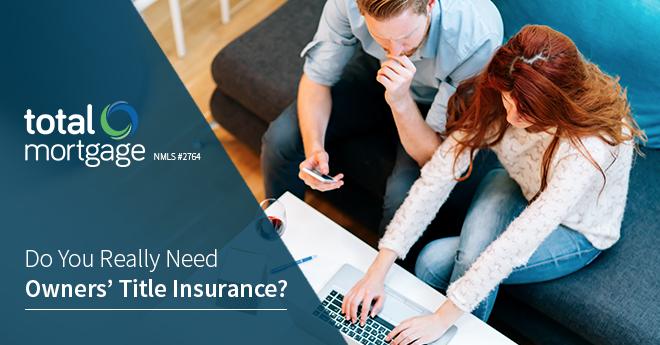 Many home buyers are surprised to learn that the title insurance they are required to buy during the closing process doesn't protect them if there's a problem with their title. Even though the home buyer pays for the policy, it only protects the lender.
So it's no surprise that after they have saved for their down payments and put a deposit in escrow, the last thing most buyers probably want to do is spend even more money on title insurance than they had planned.
Before making a decision, however, it's a good idea to learn more about the risks involved should you have a challenge to your title.
What does a title challenge look like?
Title searches can uncover problems that consumers never see. Examples include forgeries in the chain of title, a claim by a previously undisclosed relative of a former owner, or a mistake in the records. Searches reveal liens that have not be cleared, disputed easements and rights-of-way, life estates, conveyance of air and subsurface rights, and future interests that the home seller may not even have known about.
Unknown to the lender or buyer, title companies find and fix problems with titles in 25 percent of their searches. However they are not perfect, which is why lenders insist on coverage.
Even when a property is resold quickly, or refinanced within a short period of time from the original purchase or most recent refinance, a new title search and title policy are needed because the owner could have taken actions that had an impact on his claim to the title, such as taking out a second mortgage or incurred a lien from unpaid taxes.
Is coverage worth it?
If there's a problem with your title and you don't have coverage, you could easily lose your home. It happens infrequently, but often enough to make the small cost of owners' coverage worth it to many home buyers.
According to the American Land Title Association, in 2014 a Missouri family purchased a home for more than $400,000. The title search missed a lien on the property. When the lien was discovered, the title insurer paid off the lender, but since the family wasn't covered, they lost their home.
In another recent case, a homebuilder sold and financed a home to a first-time buyer, but because the builder financed the sale and didn't require title insurance, neither the lender nor the homeowner had title insurance. When there was a lien on the property, the family lost the home and the builder went under.
The bottom line?
Whether or not you get owners' title insurance is your choice, but it can cost much less than lender's insurance. When you select a title insurer for the lender's policy, ask for the "simultaneous issue rate." Usually title companies will write you an owners' rate at the same time they prepare the lenders rate but tor considerably less. You can save as much as 50 percent of the cost of the second policy, if you shop around.

---
Filed Under: Borrower Tips, First Time Home Buyer, Purchase
Tagged with: how expensive is title insurance, is title insurance necessary, lender's title insurance, owners' title insurance, should I get title insurance, title insurance, title insurance cost