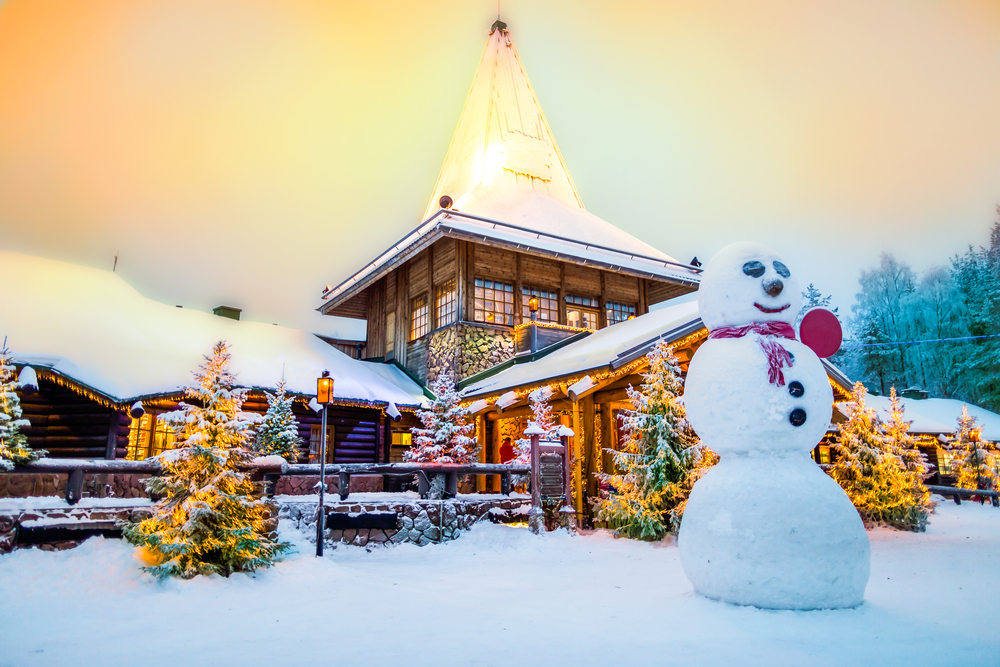 When you're fighting your way through the holiday hordes at the mall, it can be tough to get into the Christmas spirit. Luckily, some people–and places–seem to be immune to those troubles.
Here are 5 places that really go above and beyond.
1. Santa Claus, Indiana
With a name like that, you can bet this Midwestern town has a little extra Christmas spirit. Because of its name, the local post office receives thousands of letters to Santa each holiday season. And since 1914, a group of volunteers called Santa's Elves have been answering each one.
The town boasts several holiday themed attractions, like the Santa Claus Museum and Santa's Candy Castle.
Even the locals get in on the action. A large portion of the town's 2,481 residents reside in Christmas Lake Village, a gated community containing three lakes: Christmas Lake and Lakes Holly and Noel.
2. The Garabedian Family House, New York
For more than 40 years, the Garabedian family of the Bronx has been putting up an elaborate holiday display, with dozens of party-going mannequins dressed to look like celebrities and fictional characters. The whole display was the project of  the family's matriarch Nelly, who was a seamstress. Over the years, the collection has grown, with the help of her children.
The yearly spectacle is one of New York's best-loved holiday displays. It even has its own Yelp page.
3. North Pole, Alaska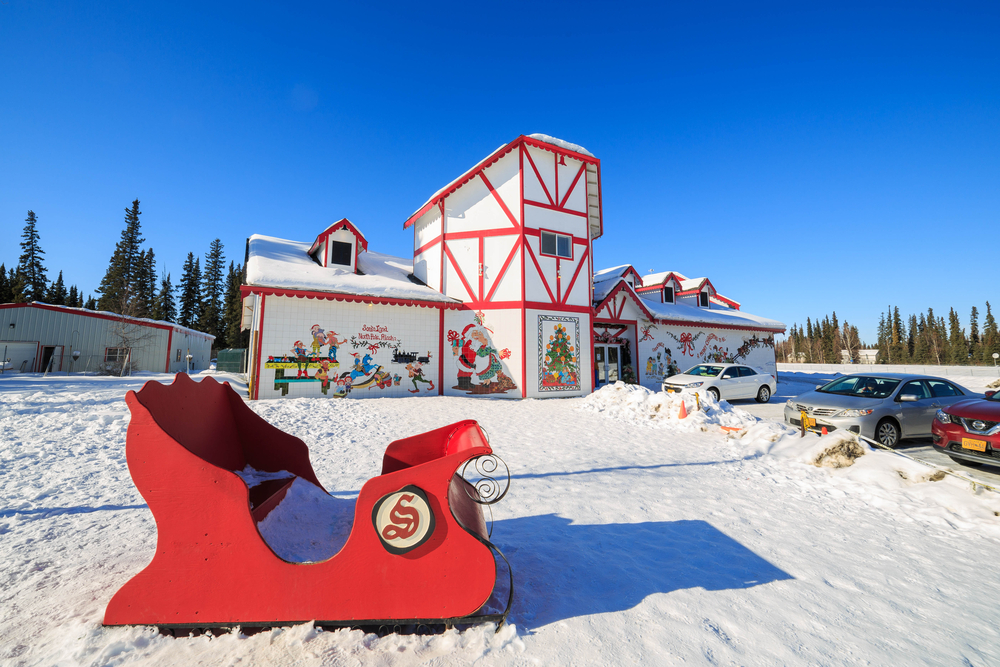 Santa Claus, Indiana has some competition for most Christmas-obsessed town.
In North Pole, the street lights are decorated like candy canes and the world's tallest fiberglass Santa lives outside Santa Claus House, a Santa-themed trading post that attracts tourists in the warmer months.
Much like Santa Claus (the town, that is), North Pole receives a lot of letters each December. Community groups also work hard to respond to them all.
4. Durango, Colorado
No place screams "Christmas" quite like snowy, mountainous ski country. Durango happens to have all that and more.
From November to January, the Durango Silverton Narrow Gauge Railroad transforms into the Polar Express, complete with all the characters children remember from the book. And that's not even getting into their program of other holiday-themed events.
5. Holiday World, Indiana
Alright, so Holiday World takes more than just Christmas seriously.
This holiday-themed amusement park (located in previously mentioned Santa Claus, Indiana) has sections for Halloween, Thanksgiving, and the Fourth of July, in addition to Christmas.
The one downside?
It closes each year from October to April—though Santa does stick around throughout the normal operating season to have a chat with any children already planning ahead for Christmas morning.
---
Filed Under: Off Topic
Tagged with: christmas, christmas attractions, christmas them park, christmas towns