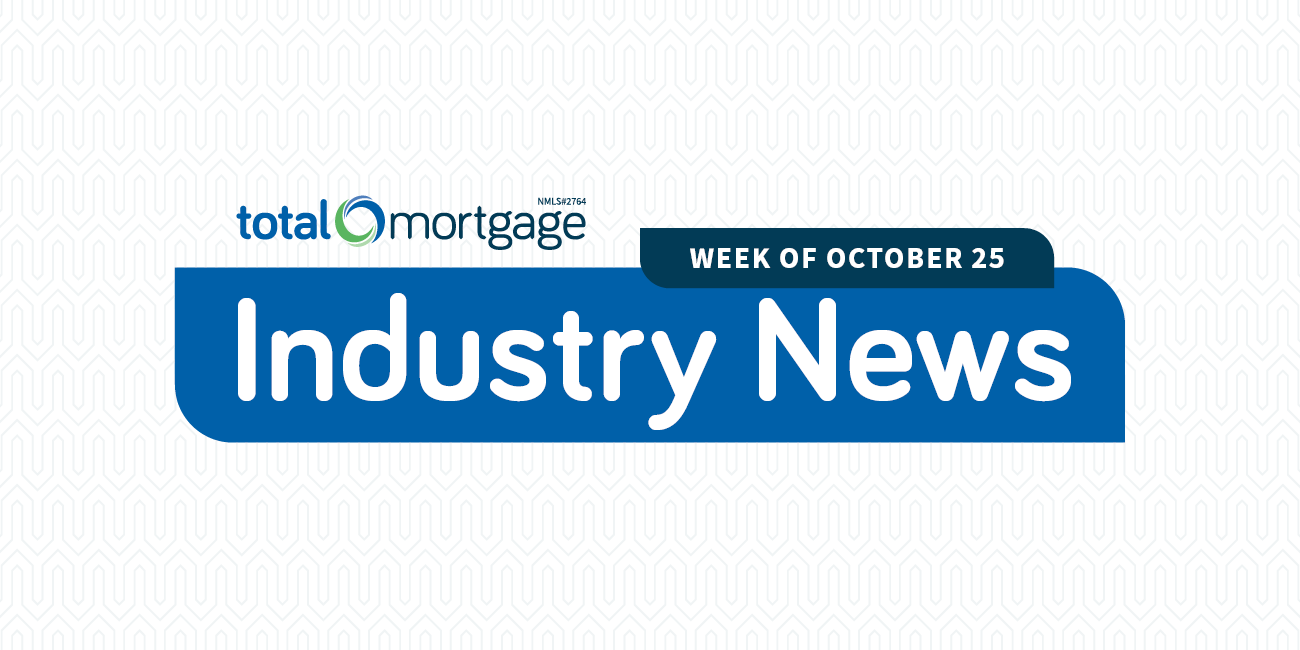 Whether you're a first-time buyer or an industry professional, it's important to stay up-to-date on all mortgage news. Let's review some of last week's news and make predictions for the month of November.
Rates Update
Despite their brief dip last week, mortgage rates are almost at their highest since the start of the pandemic. This comes as the result of an overall decline in COVID-19 cases and an increase in consumer spending; with the economy becoming more active, rates are likely to continue rising through the end of the year. The week of October 25 saw a slight increase from the week before, reinforcing this upward trend.
Because of this, fixed-rate mortgage options may see some growth in popularity. If you're unsure, schedule a meeting with your Total Mortgage loan officer to determine what course of action would be best for you.
For now, we'll continue to observe mortgage rates week by week and keep you updated. Contact us if you have any questions.
Fall and Winter: A Good Time to Sell?
The start of the pandemic marked the beginning of a decrease in home availability and a sharp increase in market prices. Homes are gaining value and selling faster than ever, so if you've been considering a change now may be the time to create a listing. According to CoreLogic, more than half of homes were sold above list price in August 2021.
If selling sounds appealing to you, read through these tips for the fall season:
Older, but Still Important News
In case you missed it, the Federal Housing Administration (FHA) updated its guidelines for approving borrowers with student loan debt. Every month, the FHA assumes that borrowers are paying a certain percentage of their student loan balance; their recent update changed this assumption to 0.5 percent, which is a better reflection of what borrowers are actually paying. The takeaway: if you're making timely payments for your student loan and are seeking an FHA mortgage, you'll have a higher likelihood of being approved.
More news: the Low-Income First-Time Buyer (LIFT) Act was recently proposed as a mortgage assistance bill for new borrowers in lower income brackets. If approved, it could offer a 20-Year fixed loan option with monthly payments similar to 30-Year options. This means that eligible borrowers would be paying off their mortgage faster and building wealth sooner.
In Closing
Rates are rising (but still low), homes are selling high, and mortgage assistance options for young borrowers are in the works. If any of this information applies to you, be sure to contact your Total Mortgage loan officer to get started.
---
Filed Under: News
Tagged with: industry, Mortgages, news, Rates, updates