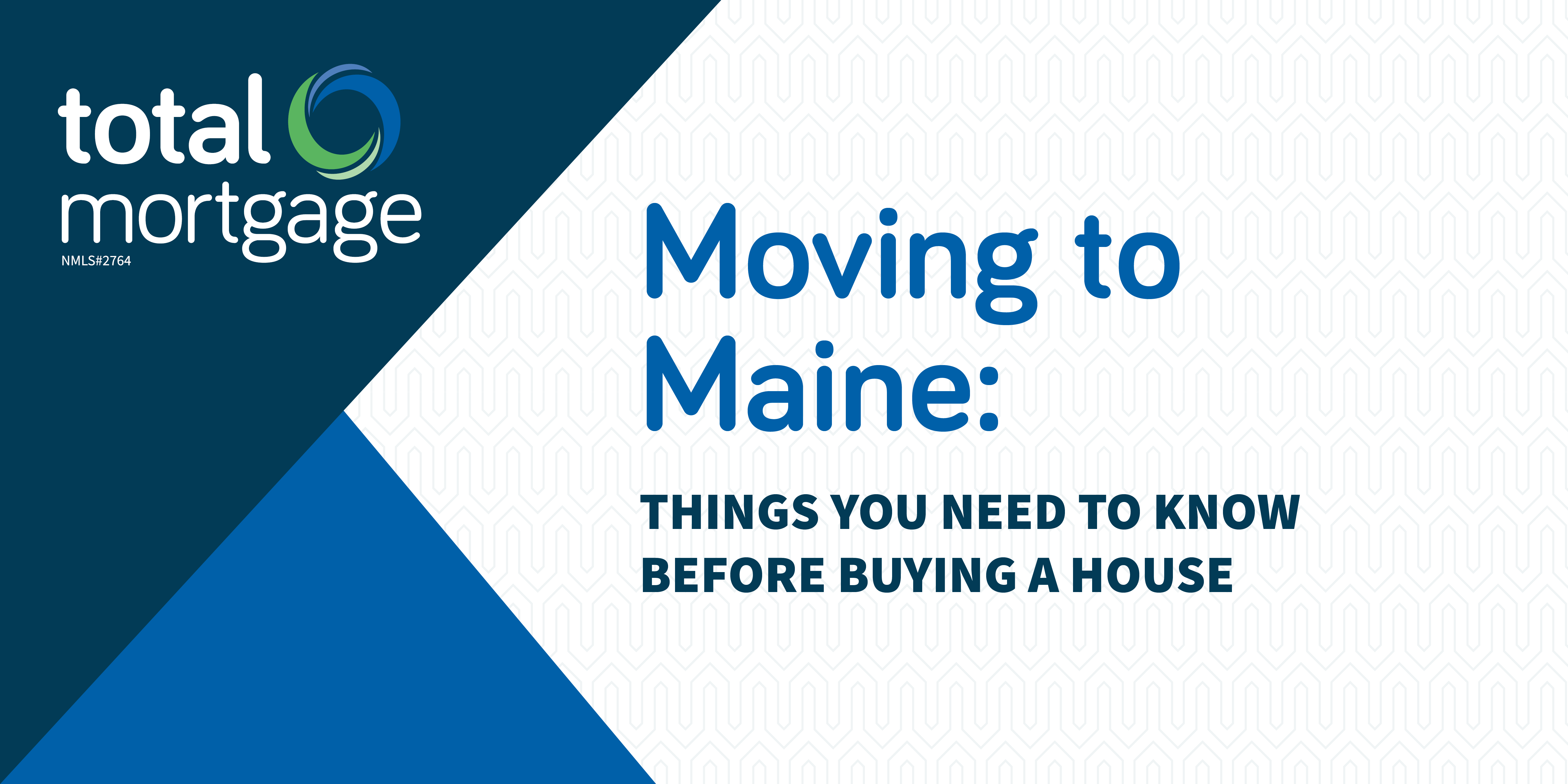 Moving across state lines can be an overwhelming experience. It's hard enough to purchase a house you can't see often, if at all, much less find a way to get there to sign all the paperwork.
Having a mortgage lender on your side can help you ensure things are getting done as they should and you aren't overlooking a step to get the financing you need to purchase the home.
So if you are deciding to move to Maine from another state, you've come to the right place.
In this article, we'll give you tips on how to make the whole moving process to Maine easier. We'll also give you information on state laws and where to start looking for financing help.
Tips for Moving to Maine From Another State
Moving to Maine is less complicated compared to other states. There's a reason that first-time homeowners have been purchasing more in Maine. Out-of-state home buyers have jumped up to 30% of all home sales in Maine since the pandemic began.
However, with so many people starting to purchase in the state, it can make getting a house much harder. Homes are selling as fast as 14 days on average, so you don't have a lot of time to start getting the house you enjoy.
The first tip is to make sure your debt-to-income ratio isn't too high. Generally, you want no more than 50 to 57 percent depending on the type of loan you would like to get.
The second is to make sure your credit is good enough to purchase a house. Having above a 580 helps you to finance, but if you want a Federal Housing Administration (FHA) loan, you will want at least a 620. Also, having a higher score than that helps to ensure that you are getting some of the best interest rates you can.
The third tip is to get your financial documentation ready. You will pretty much always be asked to prove your financial status so that you can prove you can afford to pay off the loan. You will generally have to show tax returns, W-2 statements, pay stubs, and even bank statements.
The fourth tip is to get a mortgage lender you can trust. With you not always being able to be there in person, it is nice to have a company that you can trust to handle issues on your behalf. Total Mortgage in Portland, Maine is a great team of experienced mortgage experts who will be by your side every step of the way.
Down Payment Assistance Programs
Maine doesn't have as many assistance programs compared to other states. However, there are four that stand out when discussing down payment assistance programs.
MaineHousing. This is a homebuyer program that includes down payments and closing costs.
HoMEworks. This program mainly offers homebuyer classes, but it can help you learn things like how to budget and what steps you need to take to purchase a home.
Habitat for Humanity and the U.S. Department of Agriculture Rural Housing. Both of these programs are dedicated to helping people. Habitat for Humanity helps those that are in need through volunteer labor and rehabilitation. The U.S. Department of Agriculture helps those trying to move into rural communities.
Main State Housing Authority. This company has a First Home Loan Program. With this program, you face little to no down payment, and assistance with any down payment or closing costs you may have. They also provide low-interest rates and even financing for mobile homes. To get this loan, you simply have to be a first-time homebuyer, haven't owned a home in the past three years, or have been or still are in the military. There are some income limits to apply, but most people still fall within the range. You must also have a credit score of at least 640.
Get the Best Mortgage Lender in Maine
Experts from the Total Mortgage branch in Maine are standing by to assist you in your ambitions to move to Maine and purchase a house there. Even if it is a short drive away, it is well worth scheduling a meeting with one of our team members to get everything you need to have a smooth transition.
We can also assist you with applying for assistance programs and help you get the funding you need to put a down payment on your home and cover closing costs. Contact one of your mortgage experts today and schedule an appointment. If you want to learn more about mortgage programs and the home-buying process, you can find helpful guides and resources as part of our Total Path learning program.
---
Filed Under: Uncategorized