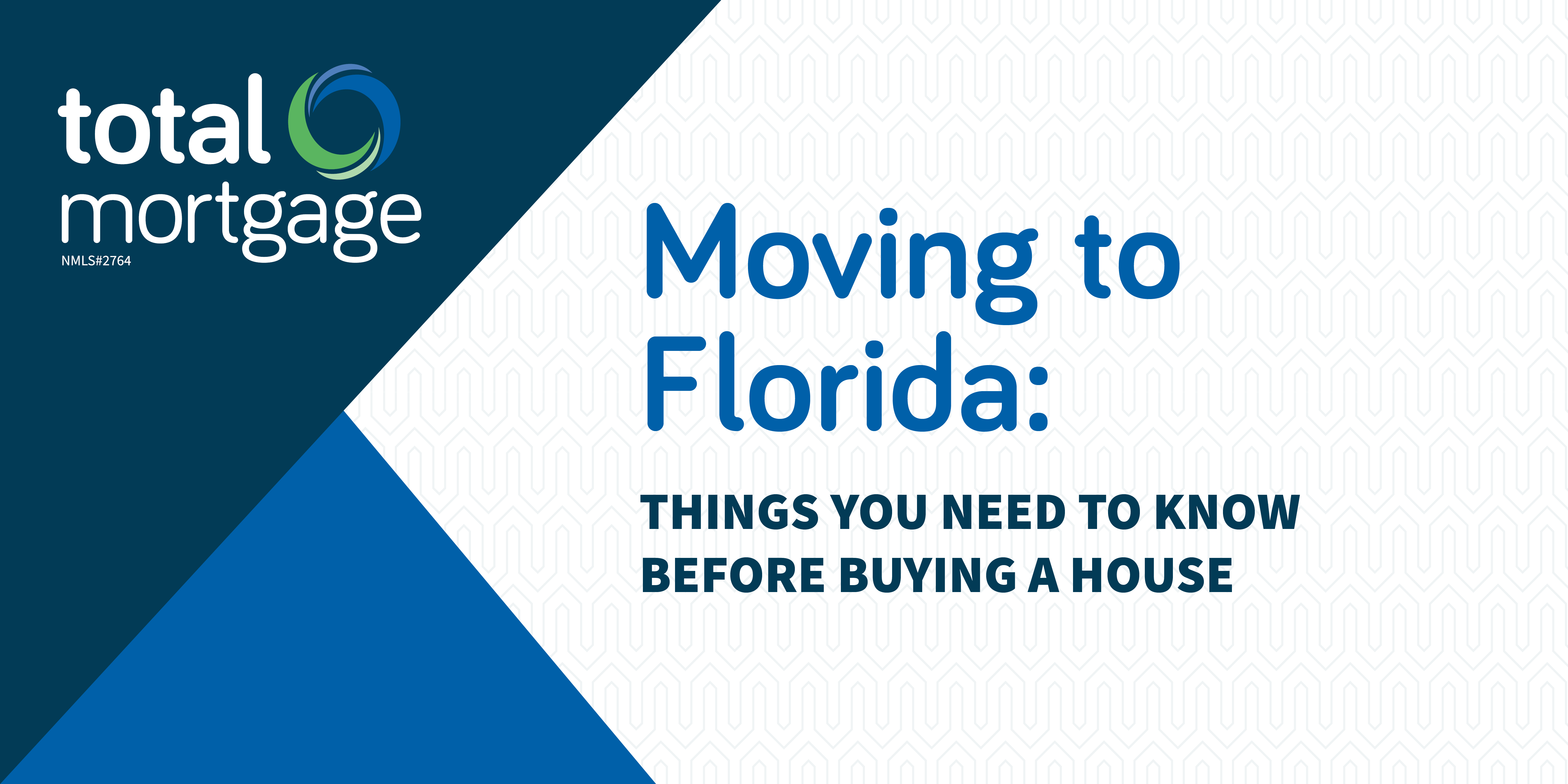 Moving to a new state and purchasing a house can be stressful and overwhelming at times. But it doesn't have to be that way. Instead of struggling with deadlines, trying to get financing, and getting through the steps and legalities surrounding buying a home, you need someone to have your back.
If you are deciding to move to Florida, whatever the reason, then you've come to the right place.
We cover some important tips to keep in mind when purchasing a home in Florida and some of the things you should know. We also cover some financing options throughout the state and some of the lending agents and real estate teams that are worth trusting.
Tips for Moving to Florida From Another State
When picking out a home in Florida, it is important to fully understand where you are moving to. You want to make sure you are familiar with the area, understand the community, and know all the local laws.
One of the most important tips for you is to closely examine the house you're looking to purchase. Florida is full of HOAs. While this isn't necessarily a bad thing, and a lot of them are associated with gated communities which can be a lot safer, these usually come with extra fees you might not take into account. Also, be aware of limitations on things like pets, home uses, and decorations.
Thankfully, a good real estate team should be able to help you out with this.
This brings us to our second tip – get a good real estate team. A good real estate team includes an attorney, real estate agent or realtor, and a mortgage lending company. This team is the backbone of your whole process and can make the purchasing of a home painless and balance out in your favor.
Total Mortgage has branches throughout Florida, including Vero Beach, Fort Myers, Jupiter, Pembroke Pines, and West Palm Beach, Many of our locations also work with their surrounding area, so even if you aren't directly moving into that town or city, they should be able to help you out and give you an idea of what to expect in your area.
If you get a team early, they can even tell you what to expect, what you need to improve, and what you will need to gather to be ready for the purchasing process.
For example, you may need proof of income so that the lending company knows you have the finances to pay them back promptly. Generally, they will ask you for things like bank statements, pay stubs, W-2 forms, and anything else they might think will be useful.
Your real estate team should be able to tell you what to gather and what to expect at every step of the process.
Down Payment Assistance Programs
Florida has quite a few programs you can look into to get financing and assistance.
The first would be to look at Housing and Urban Development (HUD) programs. They provide counseling programs and agencies, and they also help with debt management and nominal fees.
HUD also has Community Development Block Grants (CDBG) which help offer homebuyer assistance in certain areas and HOME Investment Partnership Program which works to make sure local agencies have funding to help you with both purchasing and repairing a home.
Florida Housing is dedicated to helping homebuyers with a credit score of at least 640 and first-time homeowners. If you meet these requirements, then there are down payment assistance programs such as Florida Assist and Florida Homeownership Loan Program (FL HLP) Second Mortgage. If you were a frontline or are a frontline community worker, you can also apply for the Florida Hometown Heroes Housing Program.
You may also consider the Florida Association for Community Action. This may not be necessary immediately, as it is for those that already own a home. However, it is a good team to keep in mind in case something happens. They provide help with low-income emergency home repair (LEHRP) and weatherization assistance (WAP) so you aren't alone when something goes wrong.
Florida Housing Finance Corporation provides information and loans for first-time homeowners and assists with the purchase.
There is also Habitat for Humanity which provides sweat equity and assisted financing to help you get a home. If those directly in Florida aren't working out, look at the State Housing Initiatives Partnership (SHIP) program and the USDA Rural Housing Service which can help with loans and grants, whether you are purchasing, repairing, or building.
Get the Best Mortgage Lender in Florida
When moving to Florida, and looking for loans and support in buying a new home, you want to have the best lenders and real estate team you can. You won't be able to be there every time in person when a deadline pops up or when something needs to be done, so having a team that can help you out is essential.
Total Mortgage in Florida is the perfect place to go when looking for a mortgage loan or advice on how to get a loan. Our staff is professional, knowledgeable, and willing to work with different budgets and financial abilities. Reach out to any of our mortgage experts in Florida and schedule a meeting. If you want to learn more about mortgage programs and the home-buying process, you can find helpful guides and resources as part of our Total Path learning program.
---
Filed Under: Uncategorized