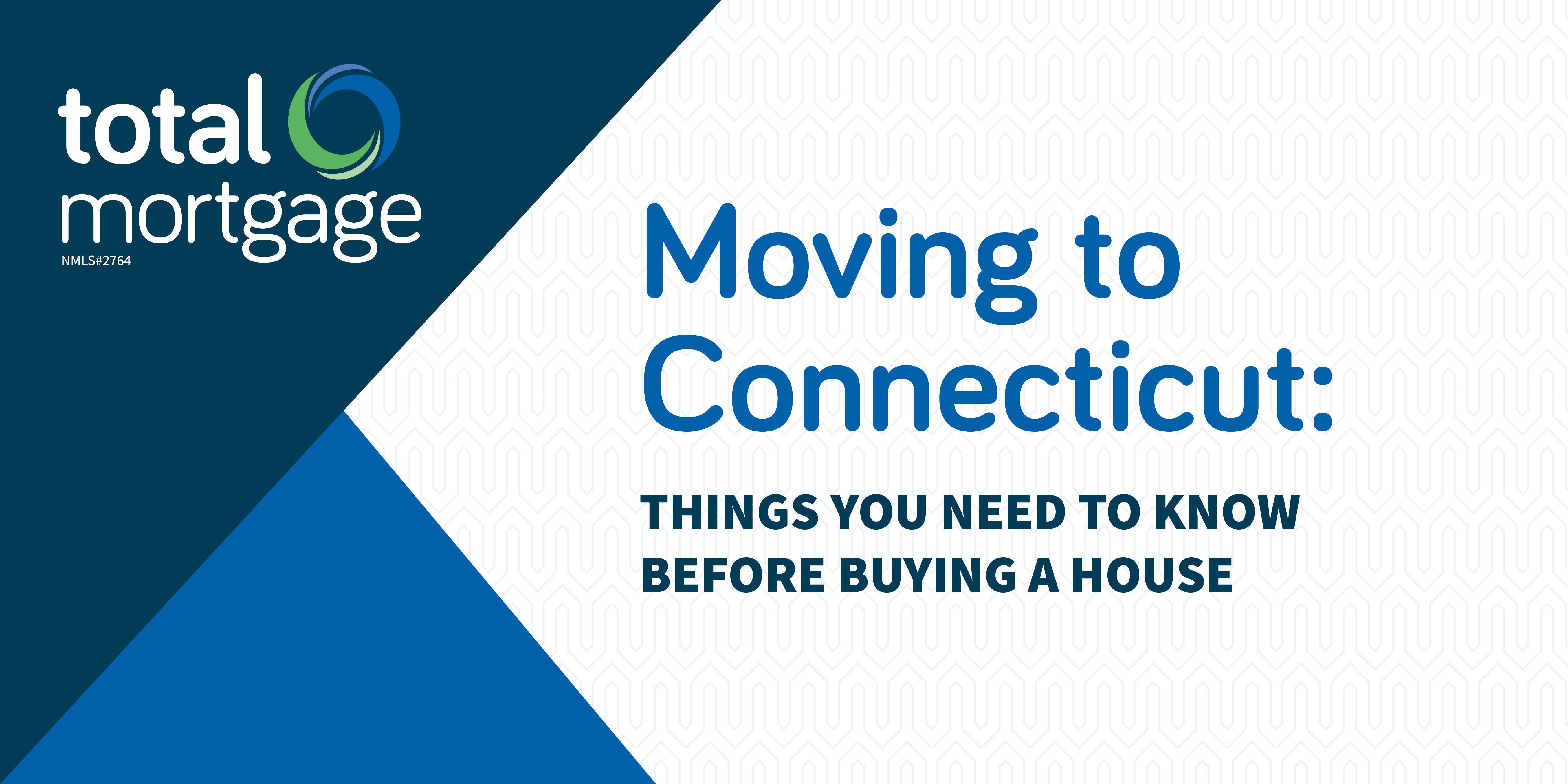 Moving is never easy, and moving to a whole different state is even harder. Not only is there still a large number of legal hurdles that come with purchasing a home, but there are also local and state laws that you may be unaware of or unprepared to handle.
If you are deciding to move to Connecticut from a different state, you've come to the right place.
In this article, we'll help you to make the move easy and get you prepared for something new. We will cover some important information about state laws and other things you need to know before buying a house in Connecticut.
We will even give you an idea of down payment help and some lending agents that can help you make the final purchase of your dream house a possibility.
Tips for Moving to Connecticut From Another State
When moving to Connecticut, there isn't much that you need to buy a home there compared to any other state. The general requirements are that you need good credit usually above at least a 580.
You also want a debt-to-income ratio that is under 50%, though each loan is a little different. You also want all of your financial information, including pay stubs, bank statements, and tax returns.
A home appraisal is also required, as pretty much any lender will refuse to provide you with a mortgage if the house you are looking for is considered far under the sale value.
Finally, you will need a Realtor and a real estate team. A trusted real estate agent is a great person to have on your side. Though they cost more, they can help you with legal hurdles and can negotiate for you. No matter where you are located in Connecticut, there are plenty of trusted realtors available.
For example, from Total Mortgage, you can find our offices in Bethany, Branford, Winsted, West Hartford, Stratford, South Windsor, Shelton, Ridgefield, Niantic, Milford, Middlefield, Fairfield, Cheshire, and Brookfield.
A proper real estate team includes an attorney, real estate agent or realtor, and a mortgage lending company. They can help you to handle the struggles and stresses of moving to a new state, or just buying a house for the first time. The fears of moving are much lower when you have a good real estate team on your side to help handle all the legalities.
Down Payment Assistance Programs
Connecticut Housing Finance Authority (CHFA) is a great place to start looking for assistance programs. Not only do they keep you up to date on their rates for both residential and commercial homes, but they provide a lot of assistance programs.
Their main assistance program/loan is their Down Payment Assistance Program (DAP) Loan. This loan is low-interest and dedicated to helping those who are struggling to save up enough money to cover the cost of a down payment.
However, you do have to get your main mortgage from a CHFA lender
As of June of 2022, another program in Connecticut was established. This is known as Time to Own and it is funded by the CHFA. Time to Own helps out home-buyers by assisting with both down payments and closing costs. It is connected to the CHFA's First-Time Home Buyer program.
Time to Own offers a loan that covers up to 20% down payment and 5% closing costs. However, you have to apply for and get the CHFA assistance program first.
One downside of this is that you have to have lived in Connecticut for three years. While this doesn't have to mean you owned a home, it does mean that you have had to rent at least in Connecticut for three years.
You also cannot own any other property when you apply for this loan, even in a different state.
Besides these by CHFA, there are other programs as well. Some other companies to look at are CHIF/USDA Rural Services Homeownership Program, the Housing Development Fund, Habitat for Humanity, and the U.S. Department of Agriculture Rural Housing.
There is also SmartMove Connecticut which helps you receive funding for a 25% sales price of your home for a 20-year second mortgage. There is also usually a fixed interest loan that is pretty low, around 3%.
Usually, you want a credit score of 660 or above, but there are some ways that those with lower scores can earn this loan. You may also be required to pay some fees and take a homebuyer education course, so be sure to check this one out if you require help.
Get the Best Mortgage Lender in Connecticut
When moving to Connecticut and looking for loans to purchase a new home, then you want to have the best mortgage lender in the state. They can help you not only figure out your payment plans and options but help you to create a budget so that you don't have to worry about being financially unstable in the future.
Total Mortgage in Connecticut has been around since 1997 and is a mortgage lending company you can trust. Our mortgage experts are well-trained and able to help you with all the different aspects of buying a home. They can also help you work with assistance programs to ensure you get the money and funding you need to buy a home.
We'll also provide you with insightful guides to help you understand the whole process and what steps are needed to get a home loan and purchase a house, whether as a first-time home-buyer or someone who has done this before.
---
Filed Under: Uncategorized