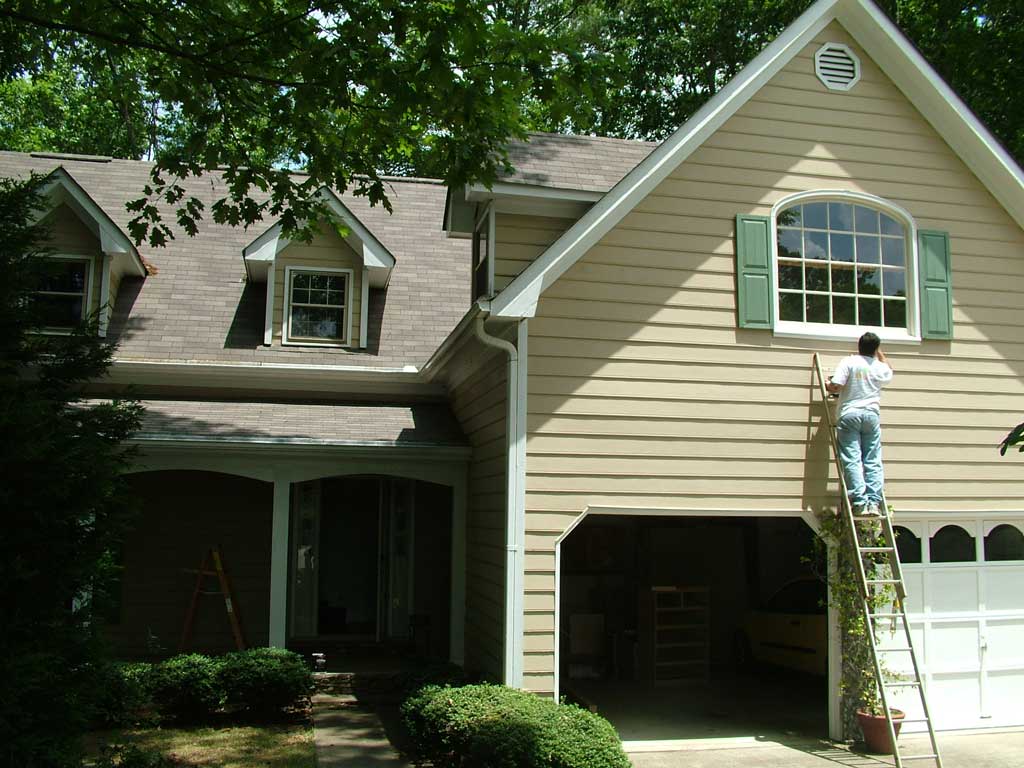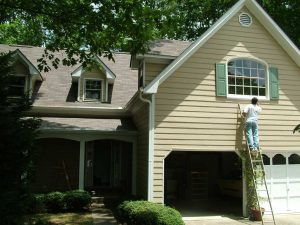 Despite low mortgage rates and increased home affordability, we are in the midst of one of the worst markets for home sellers in recent history.  The pool of eligible buyers is small, and they have all the leverage.  Despite this, there are some simple steps that you can take to make selling your home a little bit easier.  Today I'd like to discuss painting your home exterior for resale.
Obviously home color is somewhat subjective, and there are no hard and fast rules.  I have no doubt that there are some people that would really enjoy a bright purple house, but they are in the distinct minority.  When in doubt, go conservative. More than 37% of homeowner say that they would repaint their home white, which is by far the most popular color.
The following are just some tips that will help you choose a color scheme to make selling your home easier:
The first thing to realize is that context matters.  You want your house to stand out from your neighbor's homes, but not in a bad way. The only pink house in a row of white homes is going to be a tough sell, unless perhaps your buyer is a Mary Kay salesperson.  You don't want to copy your neighbors, but you don't want to clash with them either.  If you live in an area with conservatively-pigmented homes, you probably want to follow suit.  Areas with a wider array of colors allow you to be a little more experimental, but bear in mind that the wilder the color scheme, the smaller the pool of people who might want to buy your home.
Former "This Old House" host Bob Vila recommends that earth tones (browns, tans, dark oranges, greens, whites, blues, and dark reds) work well with wooded lots and similar natural settings.  Pay attention to your lot's landscaping and vegetation.  The colors of the home should complement the natural setting rather than clash with it.
You can change the color of your home, but generally not the color of your roof (without replacing it).  Some roofs (such as slate or Spanish tile are going to lend themselves to certain color schemes but not others.
Pay attention to historical color schemes if you are repainting an older home.  Saltbox homes in New England were not traditionally painted day-glo orange. Southern plantation homes were not red.  California ranch-style homes usually had muted tones.  Choose accordingly.  The National Trust for Historic Preservation has a nice overview of colors for historic homes on their website.  California Paints also has a good guide broken down by home style.
Light colors make your home look larger.  It's no wonder the majority of homes are painted white.  Although it can be a somewhat boring choice, white can make your smaller home appear larger from the road, and may increase appeal.
When in doubt, hire a consultant.  Although it can be expensive, it doesn't hurt to have an expert help you determine what colors would be best for your home.  You may find that this hire will pay for itself in spades when it comes time to sell your home.
Do you have any helpful hints for picking exterior home colors?  Let me know in the comments section below.

---
Filed Under: Mortgage Rates
Tagged with: home improvement tips, selling your home