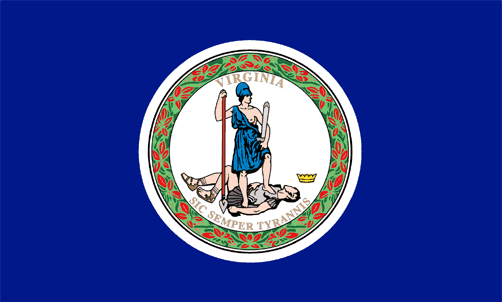 Right now Virginia has one of the fastest foreclosure processes in the country.  As detailed in this Washington Post article by David Hilzenrath, there are several bills currently debated in the Virginia legislature that would slow the process and cause big changes in the way foreclosures are handled in that state.
The first proposed change would require judicial approval before a lender can seize a home.  This would serve to ensure the veracity of the documentation that is required in the foreclosure process. Flawed documentation has proven to be an issue in foreclosures across the country time and time again.
The next piece of legislation would force banks to give borrowers longer advance notice before they are able to auction a home.  Under the changes, homeowners would have 30-45 days warning that their home was to be sold rather than the two weeks that is currently required.
The last proposed bill is particularly interesting, because it would cause seismic shifts in mortgage lending in Virginia.  The law would require lenders to keep records on real estate transactions in local records offices (which is the way real estate transfers were done for hundreds of years).  This would make it harder, although not impossible, to securitize Virginia mortgages.  It would, however, effectively doom the Mortgage Electronic Registration Systems (MERS) in the State of Virginia.
MERS is a much maligned system of recording and transferring mortgages.  It is at the center of much foreclosure litigation because in many cases promissory notes transferred through MERS have been lost or destroyed, and it is unclear whether MERS has legal standing to foreclose on a property in many states (this is a gross oversimplification of the issues with MERS.  For further background and commentary, I recommend this article).  If this legislation were to pass, it could call into question many foreclosures of properties registered through MERS.
These bills face opposition from lenders and their lobbyists, such as the Virginia Bankers Association.  Despite this, those who wish to reform the mortgage industry appear to have a lot of momentum on their side.  The recent Ibanez ruling in Massachusetts, lawsuits in Utah, lawsuits in New York, and pressure on lenders from the New Jersey Supreme Court seem to point in this direction.  I suspect that increased pressure will prompt lenders to make concessions before they are forced to do so by the courts or state legislatures.

---
Filed Under: Mortgage Rates
Tagged with: foreclosure, Mortgage, Mortgage Rates, Total Mortgage